Lupita Nyong'o Is New Ambassador For Lancome Paris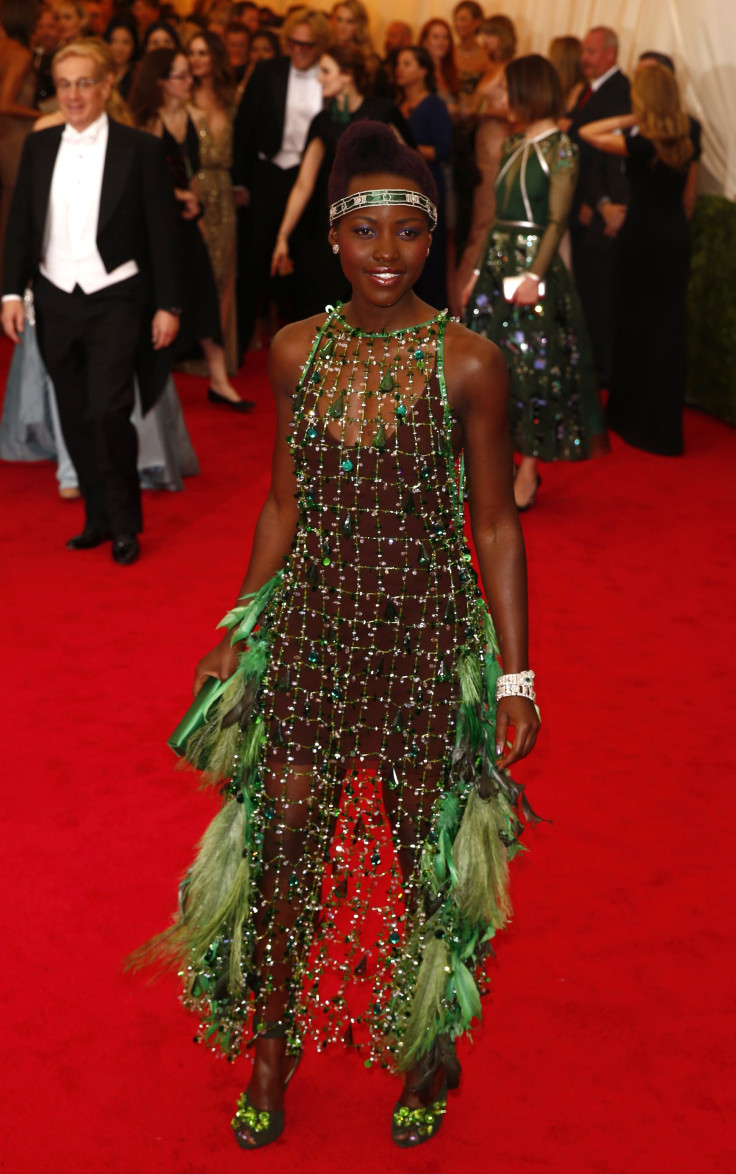 Lupita Nyong'o became an ambassador for luxury cosmetics brand Lancome in April, and her first images have been released. This comes days after the 31-year-old actress was featured on the coveted cover of Vogue magazine. In the new ad, Nyong'o's skin is flawless, as she promotes Lancome's Tient Idole Ultra 24H foundation, which is available in 28 shades.
By becoming a brand "ambassadress" for Lancôme, Ms. Nyong'o's career has "totally changed," Ivan Bart, the head of IMG Models, told the New York Times.
The stunner achieved awards and acclaim for her role as a slave named Patsey in last year's Oscar-winning pre-Civil War film, "12 Years a Slave."
Since then, Nyong'o has been on the cover of numerous fashion magazines, including Vogue. On the July Vogue cover, Nyong'o wears a sleeveless purple, black and red patterned dress, the caption for which reads, "Lupita Nyong'o: Her Incredible Breakout Year." Just two months ago, Nyong'o was named "Most Beautiful" by People magazine.
Last year, when asked about how she's dealing with her rising stardom, Nyong'o told People, "A lot of the time it feels quite magical, and I feel it's like an out-of-body experience."
Nyong'o, who was born in Mexico City but raised in Kenya, took Hollywood by storm after her performance earned rave reviews.
At last year's Academy Awards ceremony, she gave an emotional acceptance speech after winning the Best Supporting Actress Oscar.
"No matter where you're from, your dreams are valid," she said in her inspiring speech.
Her sense of fashion seems to match her talent, as she's been this year's "it" girl in magazines like Elle -- and now Vogue.
When named "Most Beautiful," Nyong'o told People, "It was exciting and just a major, major compliment. I was happy for all the girls who would see me on [it] and feel a little more seen."
The dark-skinned beauty is certainly a rarity in Hollywood, and she acknowledged that she felt insecure growing up in a world where lighter skin and longer hair are the beauty standards for women. In her interview with People, Nyong'o said that when she was young, beauty was what she saw on television.
"Light skin and long, flowing hair," she said. "Subconsciously, you start to appreciate those things more than what you possess."
However, she said, her mother, Dorothy, always reminded her how beautiful she was. "I finally believed her at some point," Nyong'o said.
© Copyright IBTimes 2023. All rights reserved.