Machete Attack in Los Angeles: Nine Including Suspect Injured In Canoga Park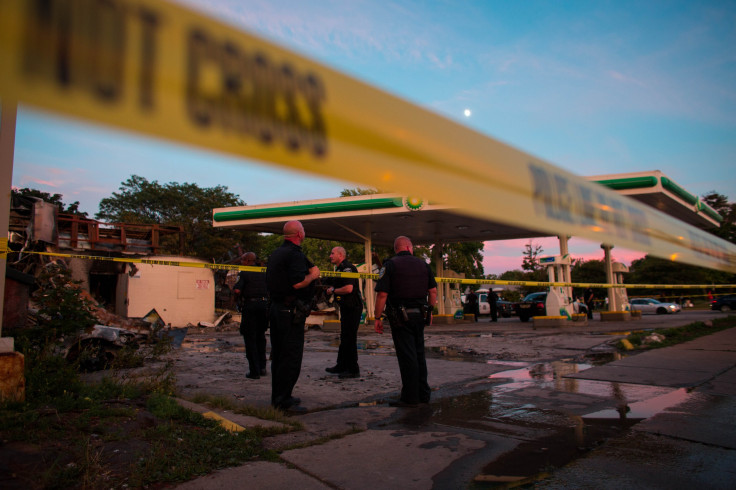 UPDATE: 4:15 a.m. EST —
According to latest reports, the man who was shot by police after he injured eight people with a machete in Canoga Park is dead. According to police officials, the suspect was chased down and confronted by officials in an alley and was shot during a confrontation. He was later taken to a local hospital where he was pronounced dead. Investigation is ongoing.
Original Story:
Police officials and other emergency services rushed to the scene after a machete attack was reported in the Canoga Park neighborhood in Los Angeles.
Nine injured people, including the suspect, were taken to a hospital, reports said.
Reports state that the incident took place around 7:20 p.m. local time (10:20 p.m. EST) as officials were called at a home in the 8100 block of De Soto Avenue after residents complained of a man attacking people with a machete. The suspect was also wearing a gas mask.
According reports, the confrontation resulted in an officer-involved shooting.
However, details about the injured and their current conditions are yet to be revealed. Los Angeles Police Department confirmed that no officers were injured during the confrontation.
Local journalist Bill Melugin tweeted: "We were at a DUI checkpoint with LAPD and heard all their radios going crazy about a man with a machete and gas mask in Canoga Park. Then shots fired called an officer needs help call came over the radio."
The details regarding the incident were not immediately known, however, according to a neighbor she heard screaming and chaos at the house.
Check out Melugin's tweets here.
© Copyright IBTimes 2023. All rights reserved.