'Mad Men' Finale: Where Will Everybody Be In 1980? Fan Fiction Predictions For Every Major Character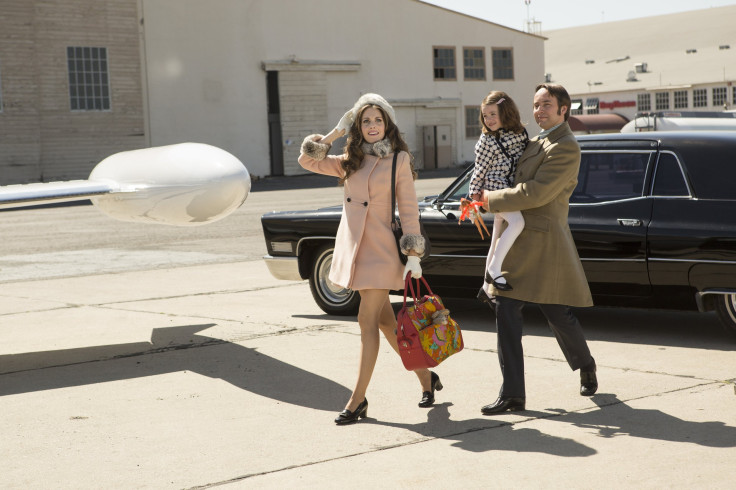 "Mad Men" came to an end Sunday night with the finale of the acclaimed AMC series' seventh season. For its fans, the story of Don (Jon Hamm), Peggy (Elisabeth Moss), Pete (Vincent Kartheiser) and Co. ended in October 1970. But this is not "Breaking Bad" or "Boardwalk Empire." The series finale was not capped by any monumental deaths or arrests. It was not all a dream. The employees of SCDP were not all in a "Lost"-like limbo. For the show's characters, life will go on, only fans will not get to witness it.
Though there will be no more episodes – and if Matthew Weiner keeps his promise, no spinoffs – loyal viewers can still imagine what the future will hold for the show's beloved characters after another decade. With that said, here are our (very unofficial) fan fiction predictions for where some of the more important faces will end up by 1980:
Don Draper
Don is going back to New York City. That is the consensus interpretation of the ad man's meditation-fueled imagining of the classic 1971 "I'd Like to Buy the World a Coke" spot. Advertising is the only true home Don has ever had, and viewers can expect that he will still be churning out tear-jerking pitches in 1980. It is less likely that the restless Don would stay at McCann for another 10 years. He will continue to move around and will be primed in 1980 to eventually conceive Apple's famous "1984 ad.
Could he be expected to improve as a father? Probably not. But we wouldn't be surprised to see him marry again!
Sally Draper
Within six months of the show's final credits, Betty Francis (January Jones) will be dead. In the finale, fans already got a taste of what kind of woman Sally (Kiernan Shipka) would become in the wake of the tragedy. By 1980, a 27-year-old Sally Draper will be out on her own – it would be hard to imagine her having much faith in the institution of marriage after watching her parents – and taking on the world. Sally did not have any idea what she wanted to do in 1970, but in college she will follow in her mother's footsteps and get a psychology degree. Eventually she will move out west for a fresh start, but not until Bobby and Gene are old enough to take care of themselves, of course.
Peggy Olson
Unlike Don, Peggy's intense loyalty will keep her at McCann through the 1970s. Never one to buck the system, the copy chief will forgo stepping out to form her own firm in favor of rising through the ranks. In 1979, she will make good on Pete's promise to become the first female creative director, a year ahead of schedule.
And through it all, Peggy will have Stan! The two will marry, though not until 1973, when Peggy is finally convinced she can afford to take a vacation for their honeymoon.
Pete Campbell
Far away from the temptations of New York, Pete will become the husband Trudy (Allison Brie) has always deserved. The old money couple will become the toast of Kansas, regularly schmoozing with the governor over games of golf and dinner parties. With no ancient family grudges getting in the way, Tammy will attend the best school in the state.
Joan Harris
Joan's (Christina Hendricks) production company will flourish and she will have the satisfaction of building something on her own. Ten years later, though, she will be no closer to retiring. Luckily, that will not stand in her way of true love. A love affair will emerge between her and one of new clients, a well-to-do exec with a young child of his own, and Joan will finally get the loving family she wanted.
Roger Sterling
Roger may make it to 1980, if Marie does not give him a heart attack first. At ease about his legacy after his chat with Joan in the finale, the silver fox of "Mad Men" will live it up in retirement, travelling the world with Marie, but taking it easy on the LSD.
Where do you think your favorite characters will be in 1980? Tweet your thoughts to @Ja9GarofaloTV.
© Copyright IBTimes 2023. All rights reserved.
FOLLOW MORE IBT NEWS ON THE BELOW CHANNELS