'Mad Men' 'Mystery Date' Recap: Old Habits Die Hard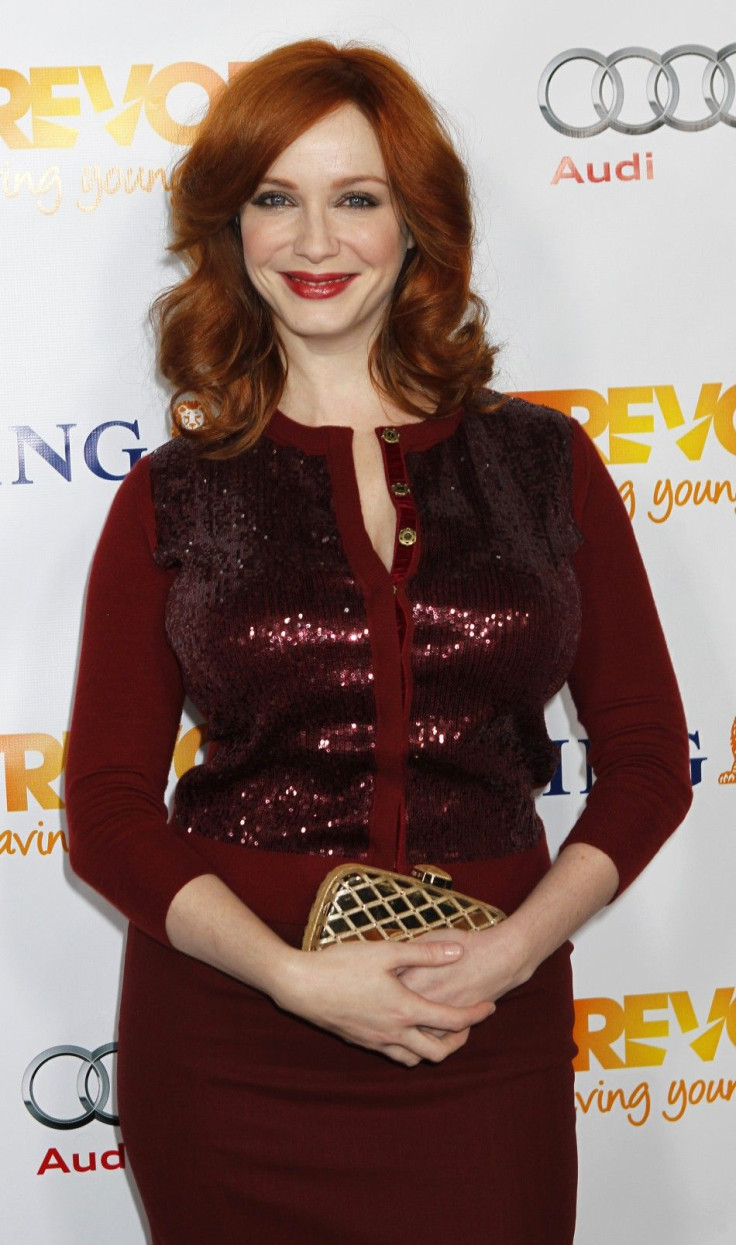 Mad Men hit a fever pitch Sunday night, finding Don Draper felled by a summer cold while the world around him is consumed by the news of the brutal Richard Speck murders in Chicago.
The eight nursing students raped, stabbed and strangled by the deranged drifter weren't the only casualties of season five's Mystery Date -- though Don *probably* hallucinated the other murder. Otherwise, he fell back to bed after strangling freelance writer and ex-flame Andrea Rhodes to death, and Megan cleaned up the mess without stirring her sleeping husband -- leaving no trace of the crime by the time she brought him breakfast in bed the next morning.
Megan's earlier encounter with Andrea -- who slithered up to Don during a chance encounter in a Sterling Cooper Draper Pryce elevator before realizing that the third passenger was Mrs. Draper -- was a reminder of Don's famously philandering ways. While Megan was gracious enough to avoid further embarrassing Andrea, she's clearly beginning to wonder which of Don's female colleagues haven't been to bed with him. There are some parts of town we can run into people I worked with, Megan half-whines, half-threatens -- but something in her tone suggests it very well may be true. (What part of town exactly?)
In any event, odds are strongly in favor of the coitus-cum-slaughter scene as a figment of Don's imagination, but as Andrea makes two unwelcome visits to chez Draper, it seems that at least one of them was real.
Poor Sally Draper's reality is getting ever more horrid, as she is left in the care of her appallingly inappropriate step-grandmother Pauline Francis while Betty joins her husband on a nonspecific business trip (i.e. January Jones was too pregnant to film more than a brief scene). Between scoldings, the chatty Pauline spends her time on the phone gossiping about the Speck murders with Sally in earshot -- as though she wasn't old enough to understand.
When Sally is later kept awake at night, terrorized by thoughts of the horrific crime, Pauline doubles down on criminally negligent grandparenting by not only offering the frightened child more grisly details, but half of a Seconal, a narcotic sleeping pill. She also reassures Sally that no intruder stands a chance: Not while I have my burglar alarm, she says, brandishing a butcher knife.
Back at the office, Peggy easily robs Roger Sterling of all the cash in his ample wallet after he asks her to work late on a post-strike Mohawk Airlines campaign. Knowing Roger has no other choice, Peggy bribes herself $400 richer and celebrates with yet another desktop tipple. She continues the party back at her place with Dawn, Don's new secretary (and first black hire at SCDP), after finding her sleeping in his office, too scared to go home to Harlem and face the riots. I was the only one like me there for a long time, Peggy drunkenly encourages Dawn. But the camaraderie is broken when, moments later, Peggy visibly hesitates to leave her purse next the coach where Dawn will sleep.
At long last, new mom Joan Harris stops pretending that her husband Greg never raped her -- but only after learning that his Vietnam homecoming would only be temporary, and that he'd be returning there on his own volition, seduced by a sense of power and importance, perhaps for the first time in his life. The morning after sleeping on the jarring news, Joan icily informs her husband that she's letting him go. For good.
A single reference to Greg's Season 2 misdeed sends him out the door, presumably never to be seen again. It's just as well, since he's not little Kevin's father anyway, and likely would have worked that out eventually. But if Joan can't bank on a salary increase to go with her name-only promotion, it looks like Roger might need to keep his wallet open for a while longer.
© Copyright IBTimes 2023. All rights reserved.