'Mad Men' Season 7 Spoilers: Premiere Title And Synopsis Leak Online; What Will Happen In 'Time Zones'?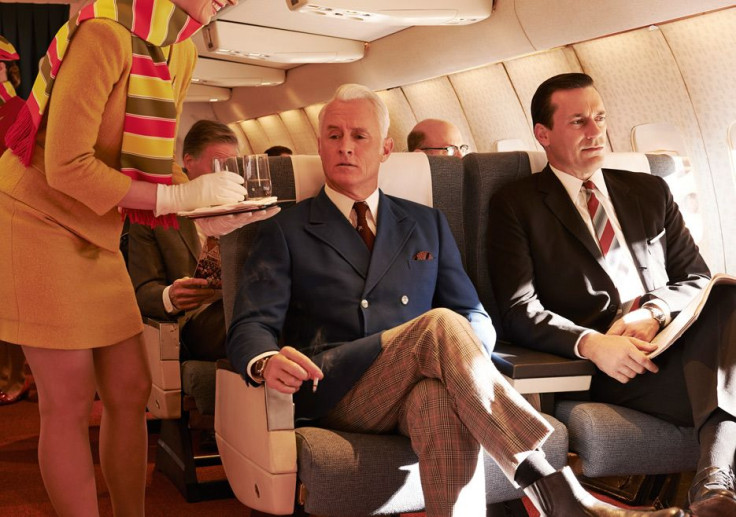 The Season 7 premiere of "Mad Men" is still a few weeks away, but fans got their first glimpse of what to expect from Don Draper and company after the synopsis for the first episode, "Time Zones," leaked online.
The title "Time Zones" suggests that the episode will take place at various locations across the U.S. At the end of Season 6, top ad exec Ted Chaough announced that he was moving to California, ostensibly due to Sterling Cooper & Partners' planned expansion to the West Coast, but really as a way of escaping his passionate affair with Peggy Olson before it could destroy his family. Furthermore, Season 7 publicity stills have already showed Draper stepping out of what appears to be a California hotel, so the exiled adman may well be in a new time zone as well.
The leaked episode synopsis for "Time Zones" confirms the presence of at least four of main characters -- Don, Joan, Roger and Peggy. Unfortunately, the teaser is vague and doesn't provide much of a hint about what any of the characters will be doing in the season premiere.
The synopsis notes that "Don makes a friend." By the end of Season 6, Draper was estranged from his second wife, Megan, and certainly didn't have many people in his life that could be considered "friends." However, he has demonstrated his skills as a Lothario on countless occasions, so this statement could hint at a new woman in Don's life.
Meanwhile, both Joan and Peggy seem to be focused on business. Ms. Halloway has "drinks with a client," which provides evidence to her increasing level of power within SC&P, while Peggy "hears new work." With Draper on an indefinite leave of absence, Ms. Olson has already moved into his old office and seems poised to replace him as the firm's creative mastermind.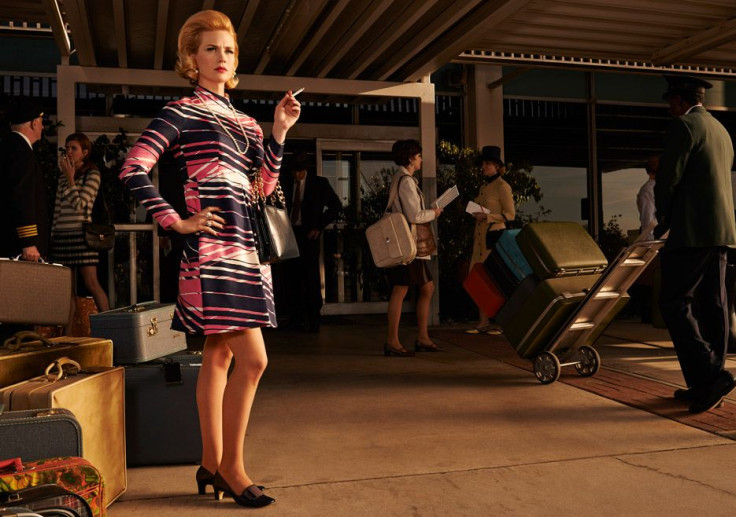 Finally, the venerable Roger Sterling "receives a perplexing phone call." Given Sterling's complicated family history and myriad business-related and personal connects, that phone call could come from any number of people. Considering his romantic history with Joan and the fact that they have a son together, could she be on the verge of asking Roger to take on a more prominent role in their child's life?
Details about the final season of "Mad Men" are scant, and series creator Matthew Weiner is notoriously tight-lipped when it comes to divulging plot details. However, Weiner did hint about what Season 7 had to offer during a recent interview with the Daily Beast.
According to Weiner, the entire season will focus on the "consequences" of Draper's drinking, womanizing and general misbehavior.
"It's really a theme that goes for the entire last season," Weiner told the website. "It's about the consequences of life, and if change is possible … there's a real growth over the course of this last season from the material concerns of your life to the immaterial concerns of your life. That's really what the ending of the show is about."
Weiner's comments may have hinted at the show's ending, but what bearing, if any, will they have on the final season's beginning? The Season 7 premiere of "Mad Men" will air on Sunday, April 13 at 10 p.m. EDT on AMC. Fans of the series can also catch up on what happened in the Season 6 finale here.
© Copyright IBTimes 2023. All rights reserved.