Madonna Unrecognizable In New Video, Netizens Say Singer Now Has 'Marilyn Manson' Vibes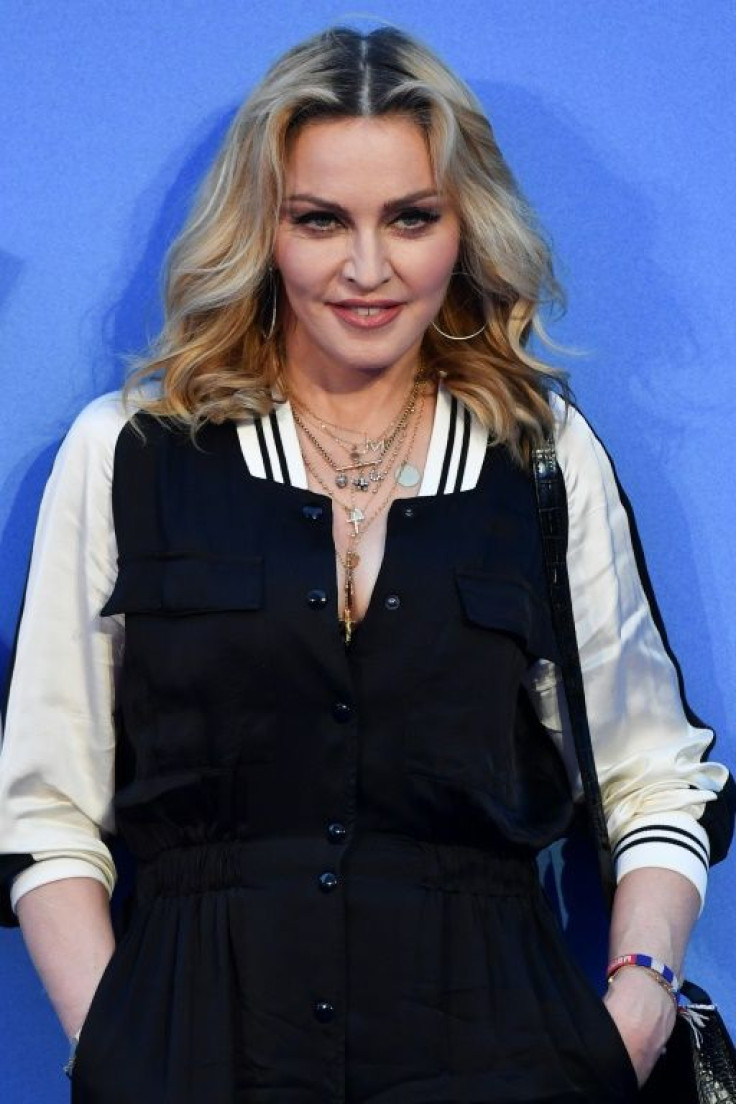 KEY POINTS
Madonna uploaded a new video on Instagram, and many said she looked different in it
Several fans said she looked like the "Sweet Dreams" singer Marilyn Manson
Other netizens speculated she must have had something done to her face
Madonna's fans were shocked by her appearance in her recent social media post.
Madonna's face on Instagram raised several eyebrows, with many wondering if she had something done to her face because she didn't look like herself anymore.
The "Like A Virgin" singer rocked a pouty lip with a choppy pink hairdo and bleach-blonde eyebrows in the video. Her bone structure also appeared more heart-shaped than usual, Page Six reported.
She added three hearts with arrow emojis in the caption.
The post received mixed reactions from the netizens. Many said she looked different, and some compared her to the "Sweet Dreams" singer.
"Yes, looks like Marilyn Mason [sic]," one commented. Another added, "Marilyn Manson vibes."
"Marilyn Manson or Madonna? Can't tell," a third user stated.
"What in the beautiful people is going on here?!? Maryln [sic] Manson?!?!" another user asked.
Several also said she looked very different from her usual self, with others calling her appearance "freaky" and "scary." Others speculated that she had something done to her face.
"That isn't Madonna, is it? What happened to her? She looks nothin' like she used to," one commented. Another added, "She doesn't even look like Madonna anymore. Sad. I thought she'd age gracefully and show women they don't need to change themselves."
"Stop the plastic surgery madness," another wrote.
"Madonna stop. Plastic surgery is dangerous and dehumanizing," another claimed.
"I'm sorry... but this looks scary. You were beautiful just the way you were. Sad that so many women fall victim to wanting to look 20 forever and go overboard with fillers and surgery," a third user opined.
Meanwhile, in another clip on TikTok, the 64-year-old artist seemingly confirmed that she's bisexual. As seen in the video, the Queen of Pop threw a fuchsia pink underwear at a trash bin with the text "If I miss, I'm Gay!" written across the screen.
She failed to land the panty into the open bin. She threw her one hand up accepting her defeat and walked away with her other hand on her hip.
The post shocked some of her fans as they speculated that it was her way to come out as gay. "Did Madonna just come out? And I'm witnessing it in real time?" one user wrote.
However, many were also not surprised since they had been aware of her sexuality as she had already come out years ago.
"Madonna has been an out bisexual for literally decades, dudes," one pointed out.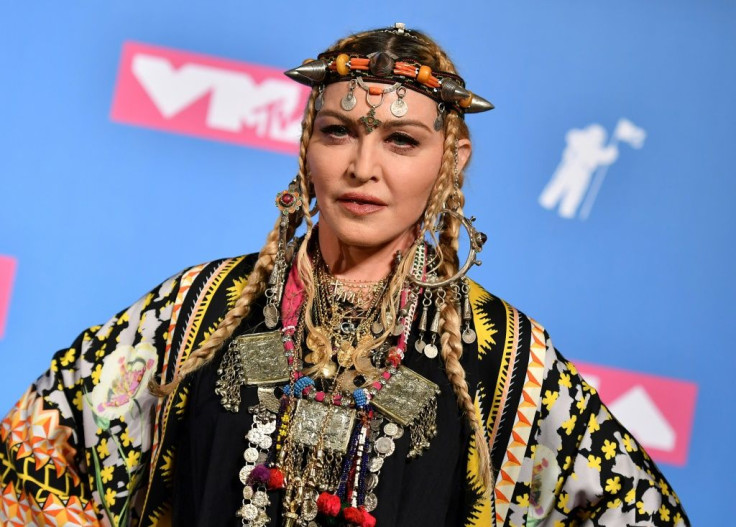 © Copyright IBTimes 2023. All rights reserved.