Mads Mikkelsen Addresses Rumors He Will Replace Johnny Depp As Grindelwald In 'Fantastic Beasts 3'
KEY POINTS
Mads Mikkelsen denied rumors claiming he is in talks to replace Johnny Depp in "Fantastic Beasts 3"
Mikkelsen said he has not received a call or offer regarding playing Grindelwald
Some fans believe Mikkelsen is a good replacement, while others prefer Depp
Mads Mikkelsen has shut down the rumors claiming that he is set to replace Johnny Depp in "Fantastic Beasts 3."
After Depp announced that he resigned from the franchise, reports immediately surfaced that the "Hannibal" star was in talks to play Gellert Grindelwald in the next "Fantastic Beasts" movie. However, Mikkelsen clarified in a recent interview with IGN that this is just a "rumor" at the moment and no talks have been held over this matter.
"Oh, that is on the rumor basis as we speak," he told the outlet. "So I know as much as you do from the newspapers. So I'm waiting for that phone call."
Aside from Mikkelsen, Colin Farrell — who, in the first "Fantastic Beasts" movie, played Percival Graves but was later revealed to be Grindelwald in disguise — may take on the role.
Following Mikkelsen's statement, a number of social media users said he would make a good replacement, while others do not want anyone to replace Depp as Grindelwald.
"Regarding 'Fantastic Beasts 3' i still think WB did the wrong move by fireing Johnny Depp. And the rumor about @theofficialmads i trust that he would be perfect for the role but don't misunderstand, i'd prefer JD to keep his role as Grindlewald, but Mads would be a good substitute," one tweeted.
"Both colin and mads mikkelsen both haven't got the same charisma as my darling husband Johnny Depp to play the hottest sexiest dark Wizard ever Gellert grindlewald," another fan commented on Twitter.
In his announcement on Instagram earlier this month, Depp claimed that Warner Bros. asked him to resign after he lost a libel suit against British tabloid The Sun. The "Pirates of the Caribbean" actor said he respected the studio's decision and gave in to the request.
Following his announcement, Depp's fans called out the studio and demanded the removal of Amber Heard from the "Aquaman" franchise.
"Johnny Depp is asked to resign as Grindlewald but Amber Heard, who has significant amount of evidence to point her has the perpetrator of domestic abuse, is still in Aquaman? Oh, double standards," one fan wrote.
"Warner Bros asking Johnny Depp to resign is so f-----g despicable and so shameful. They had to put their financial business above having moral principles? Use the same card and fire Amber Heard from Aquaman I f-----g dare you!" another netizen tweeted.
Depp's "Fantastic Beasts" co-star Jude Law later addressed the issue, saying they were just part of a big team and were not involved in making the decision. He added that though it was unusual, they have to cooperate.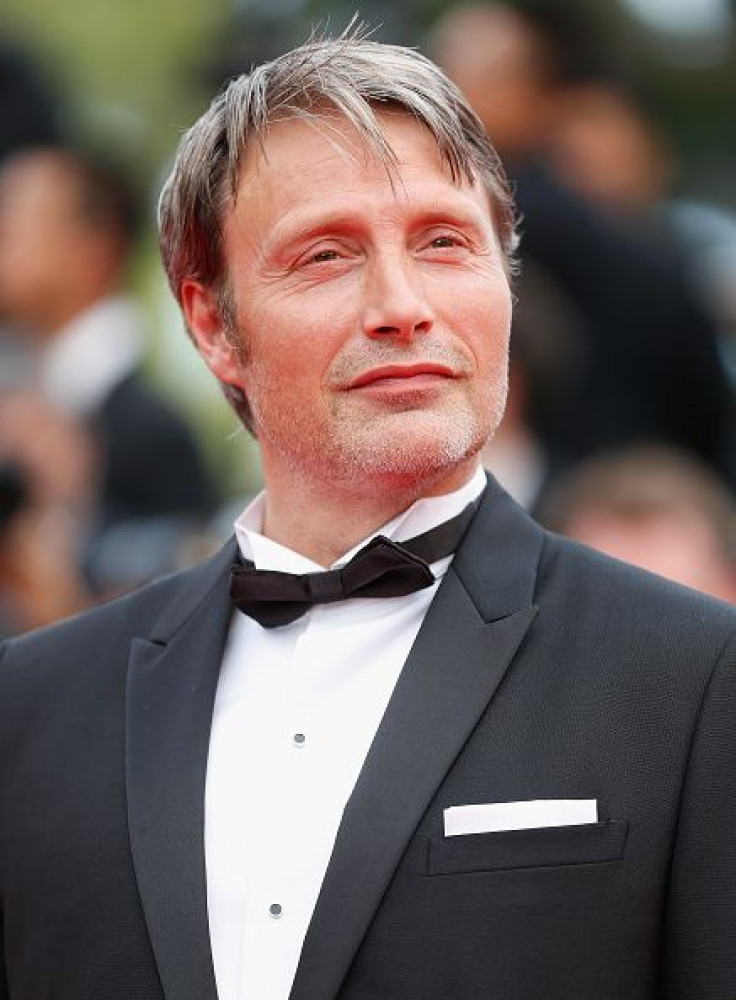 © Copyright IBTimes 2023. All rights reserved.