Maine Grains Recalls Yellow Peas Containing Undeclared Soybeans, Issues Allergy Alert
KEY POINTS
Some Maine Grains yellow peas products actually contain soybeans instead of peas
A supplier mistakenly shipped similar-looking soybeans instead of yellow peas
Soy is said to be one of the most common food allergens
Maine Grains has recalled its organic yellow pea products that may actually contain soybeans. Anyone with a soy allergy could experience a serious allergic reaction if they accidentally consume the products.
On Wednesday, the Maine-based company recalled some 2,000 pounds of its organic yellow beans as they may contain similar-looking soybeans instead of peas. Apparently, a supplier had mistakenly shipped soybeans that were similar in shape, size and color as yellow peas, the company said on the Food and Drug Administration (FDA) website.
The recalled products were sold from Oct. 17, 2019 to Nov. 1, 2020 in the northeastern United States, but most of them were shipped to New York City. They were also sold online. They were packed in 1-lb and 25-lb retail bags labeled as "Maine Grains Crop Rotation Organic Yellow Peas" with lot numbers ending in 3YP19 or under the name GrowNYC.
Those who bought the products should return them for a full refund.
Soy allergy
Due to the presence of "undeclared soybeans," the products have the potential to cause allergic reactions in people who are allergic or sensitive to soybeans. According to the American College of Allergy, Asthma & Immunology (ACAAI), soy is actually one of the most common food allergens.
Under the Food Allergen Labeling and Consumer Protection Act of 2004, soy is one of the eight allergens that should be displayed "in clear language" on the packaging of food products containing the ingredient.
Symptoms of a soy allergy include stomach cramps, hives, diarrhea, wheezing, dizziness and shortness of breath, but it can also cause a serious and potentially life-threatening reaction called anaphylaxis, which can send the body into shock.
Although an anaphylactic reaction is considered rare, the symptoms may vary from one person to another and, the allergic reactions themselves may vary each time, the ACAAI said. This is why it's important for people with allergies or their caretakers to always carry an epinephrine shot in case of a severe allergic reaction.
It is also important to avoid products containing the allergen in the first place. Products that contain soy may include energy bars and, of course, products like soy milk and tofu. But some common food products that contain soy may not be as obvious. This includes food items like a hot dog, infant formula, soups and canned tuna. Even products like chicken nuggets and vodka may contain soy. It is important for people with allergies to always check food labels.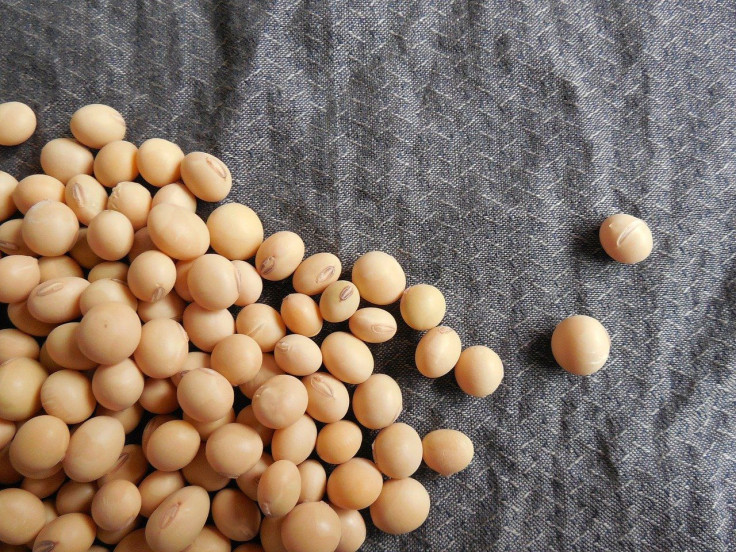 © Copyright IBTimes 2023. All rights reserved.