Maksim Chmerkovskiy Is Back In Poland To Help Ukrainian Refugees [Video]
"Dancing With The Stars" alum Maksim Chmerkovskiy has returned to Poland to help refugees amid the ongoing war in Ukraine.
Chmerkovskiy came back to the U.S. on March 2 after fleeing to Poland when the military attacks began in Ukraine. He updated his Instagram followers Sunday about his plans in Poland and about the relief efforts that he and his family formed to support war-hit Ukrainians.
"Hi everybody. I'm fine. I'm good. I spent some time at home. I enjoyed some of that Los Angeles weather. Saw my family, saw my friends, obviously spent some time. And we've been working. We've been working on tangible opportunities to help," Chmerkovskiy said in an Instagram video.
The Ukrainian-born choreographer then opened up about a charitable organization formed by him and his family, named Baranova 27.
"My father and my brother, together with a lot of people that we work with all the time, that we just friends with, and with the help of whom, we've started our organization, Baranova 27. For those who've been following, Baranova 27 is the address where my father, myself and Val were born, in Odesa in Ukraine. So, that's where, sort of our roots are at. And we've been working diligently on making Baranova 27 something that, as big as it took off, that it can continue that way," he said.
He also urged his 1.2 million followers to join him in raising funds for a friend, Jakub Rybicki, who has opened his home to refugees. He said Rybicki is planning to buy ambulances, as well as essentials for Ukrainian soldiers. The dancer also revealed his friend will also build a climate-controlled tent in his backyard in Warsaw as room for more refugees.
Chmerkovskiy said he will visit Bethenny Frankel's organization, named BStrong, and join them in their efforts in helping displaced Ukrainians. "I'm gonna go visit them and see if I could be of any service…and also obviously see how she's doing it because we are learning with Baranova 27," he added.
Before he ended the video, the dancer, who was filming for a reality TV show in Ukraine before the attacks started, urged people to help the nation amid the Russian invasion. "Right now, we're getting a little bit hungover, people are getting tired. This is the time, that I would like to ask everybody to realize that it didn't end or slow down, it got worse in Ukraine."
"I would really, really like for you guys to give yourself a day off. Tune out, go to church, spend time with your family. Do your thing. But please, come back to us and come back to the realization that a lot of people still need our help, and we should continue providing this support, because we now showed Ukraine as a world, that we can all do it together, and we have to continue probably doing that," he continued.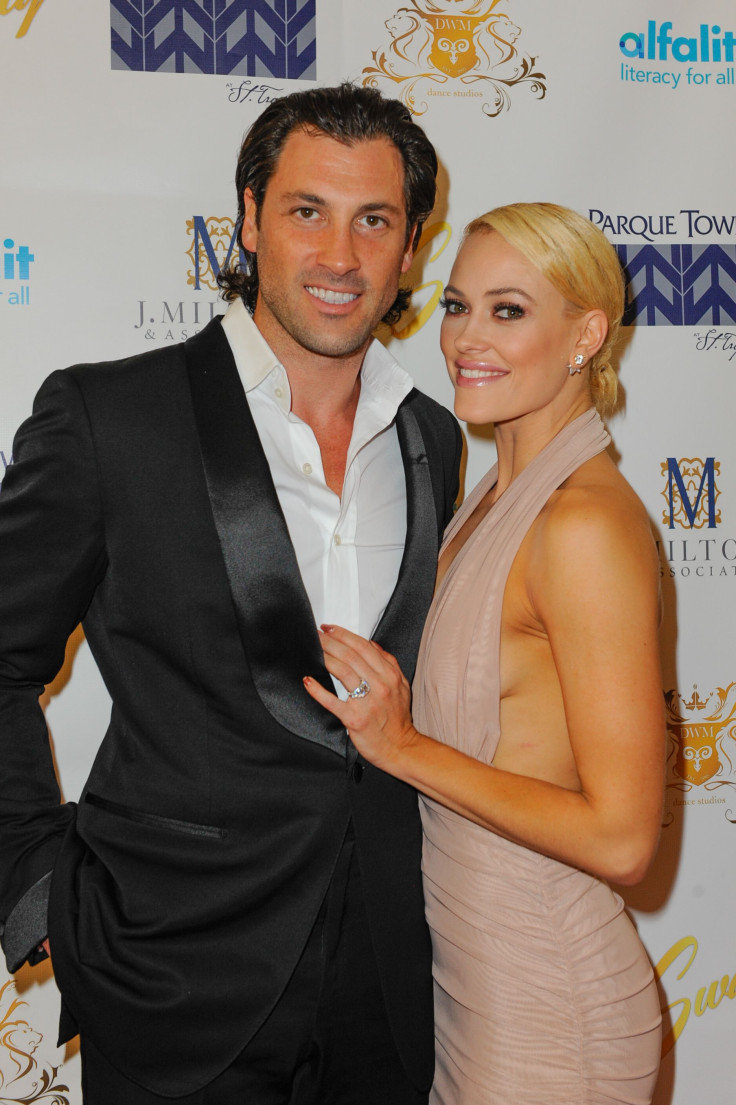 © Copyright IBTimes 2023. All rights reserved.