Malaria Kills Twice as Many as Thought: Study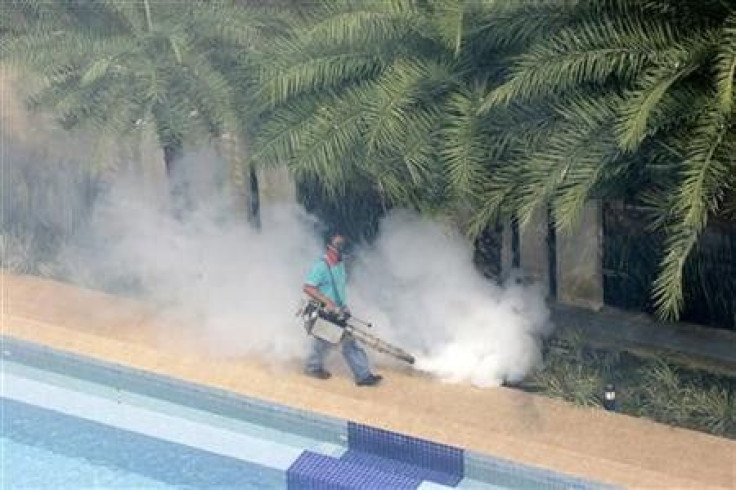 (Reuters) - Malaria kills more than 1.2 million people worldwide a year, nearly twice as many as previously thought, according to new research published on Friday that questions years of assumptions about the mosquito-borne disease.
Past studies had overlooked hundreds of thousands of deaths because they had wrongly assumed malaria overwhelmingly killed babies and focused their findings on under-fives, said the study by the Institute for Health Metrics and Evaluation (IHME) in the United States.
The new study, published in The Lancet medical journal, found 42 percent of deaths were actually among older children and adults.
The higher number of victims showed the need to increase funding to fight malaria, even as governments came under pressure to cut their aid budgets amid the global economic crisis, said the researchers.
"You learn in medical school that people exposed to malaria as children develop immunity and rarely die from malaria as adults," said Christopher Murray, who led the study as IHME Director. "What we've found in hospital records, death records, surveys and other sources shows that just is not the case."
In their work, which used new data and computer modeling to build a historical database for malaria between 1980 and 2010, they found that more than 78,000 children aged five to 14, and more than 445,000 people aged 15 and older died from malaria in 2010. This means more than four in 10 of all malaria deaths were in people aged fives years and older.
Overall, malaria deaths worldwide rose from 995,000 in 1980 to a peak of 1.8 million in 2004, before falling again to 1.2 million in 2010, the study found.
The World Health Organization's (WHO) latest global report said the estimated number of malaria deaths fell to 655,000 in 2010, almost half the number in the IHME study.
The WHO, a United Nations agency, said on Friday it stood by its figures and said that much of the data used in the Lancet study had been based on verbal testimony by relatives of how people had died, not on laboratory diagnosis of samples.
"So we would say that again the great majority of deaths would be in children under five and we stand by our estimates," WHO spokesman Gregory Hartl told a news briefing in Geneva.
Both studies showed a downward trend in deaths in recent years, thanks largely to the use of anti-malaria drugs and insecticide-treated bed nets.
The new findings are part of an ongoing series generated by the Global Burden of Diseases, Injuries and Risk Factors 2010 Study. Global trends in child deaths, maternal deaths, breast cancer, and cervical cancer were released last year [ID:nL5E7KF0NP] and more will be released in coming months.
IMPACT
Malaria is endemic in more than 100 countries worldwide but can be prevented by the use of bed nets and indoor spraying to keep the mosquitoes that carry the disease at bay.
Effective malaria drugs known as artemisinin-based combination therapies, or ACTs, can cure the infection but access to these medicines is often hampered in poor countries, where funding is limited and health services are patchy.
The IHME researchers said much of the decline in deaths was down to efforts by the Global Fund to Fight AIDS, Malaria and Tuberculosis, which was launched in 2001, and other anti-malaria organizations such as the WHO's Roll Back Malaria campaign.
"We have seen a huge increase in both funding and in policy attention given to malaria over the past decade, and it's having a real impact," said Alan Lopez of the University of Queensland and one of the study's co-authors.
"Reliably demonstrating just how big an impact is important to drive further investments... This makes it even more critical for us to generate accurate estimates for all deaths."
Commenting on the findings, Sunil Mehra, executive director of the Malaria Consortium advocacy group, said they raised "the need to re-think how we deliver healthcare."
"We have to continue to achieve a significant reduction of populations at risk of malaria, therefore control efforts have to be more universal," he said in a statement.
The IHME researchers also warned, as the WHO did in its December 2010 malaria report, that recent gains in the fight against the disease malaria could be reversed if global economic troubles stifle funding efforts.
It said an announcement by the Global Fund in November that it would cancel its next round of funding "casts a cloud over the future of malaria programs.
"If the Global Fund is weakened, the world could lose 40 percent of all the funding dedicated to fighting malaria," said Stephen Lim, also at IHME and a co-author on the study.
© Copyright Thomson Reuters 2023. All rights reserved.