Malawi c.bank will cut rates this year: governor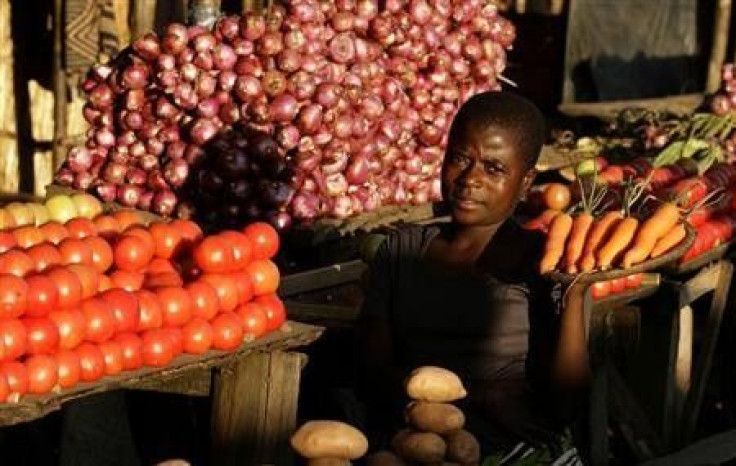 Malawi's central bank will be able to cut interest rates this year from their current 13 percent because of the southern African nation's steadily easing inflation, Reserve Bank Governor Perks Ligoya said on Thursday.
With progress made in reducing annual average inflation to 7.4 percent and the continued downward trend in headline inflation, now at 6.3 percent for December, I have no doubt that interest rates will be cut further this year, he told Reuters.
Food inflation for December fell to 2.9 percent from 3.2 percent the previous month, due mainly to a bumper local maize harvest, suggesting the impoverished nation of 13 million people will be insulated from the worst of a global food price spike.
However, some analysts do not share Ligoya's optimism, saying the impact of international oil prices near $100 a barrel would be bound to feed through into higher prices.
Although inflation was subdued last year to October, the Reserve Bank of Malawi may have to revise its monetary easing policy in the months ahead as inflation is likely to rise, Standard Bank said in its 2011 economic outlook.
Malawi's economy has grown at 7 percent or more in the last few years, mainly due to agricultural yields rising on the back of a five-year fertiliser subsidy programme.
However, a cloud hangs over its main export, tobacco, due to possible international restrictions on burley tobacco use.
Any reduction in tobacco sales, which account for 70 percent of all export earnings, would exacerbate a foreign exchange shortage that has put pressure on the kwacha, which is pegged at 150 to the dollar.
The MWK is evidently overvalued, and it seems inevitable that it will be devalued, although the extent of the devaluation is uncertain, Standard Bank said, adding that an adjustment to 170 by the end of the year was most likely.
© Copyright Thomson Reuters 2023. All rights reserved.