Malaysia Pargo's Ski Trip Gets Off To A Rocky Start On 'Basketball Wives: LA' Season 5, Episode 5 [RECAP]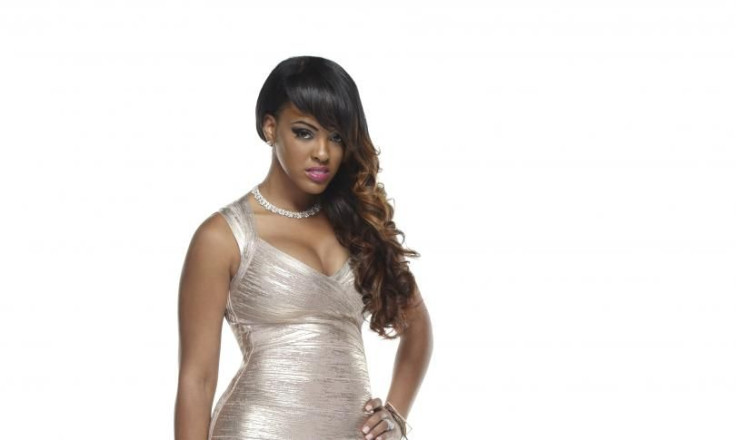 Malaysia Pargo had good intentions when she invited the entire "Basketball Wives: LA" crew on a ski vacation, but of course drama erupted once all the ladies got together in their rented cabin. On Monday's Season 5, episode 5, Angel Love battles with Malaysia and DJ Duffey over a situation that happened at Angel Brinks' event.
Monday's episode of the VH1 show picks up with Shaunie O'Neal and Brandi Maxiell arguing again about their feud from last season. If you don't recall, Brandi and Shaunie had a falling out during the Season 4 finale when Brandi called her co-star, and executive producer, a "b----." During last week's episode, everyone got together to hear Shaunie and Brandi air out their differences and that conversation continued on Monday's episode.
During the conversation, Shaunie tells Brandi that she is "literally done" with her. In a confessional, Brandi wonders if Shaunie's comments are her way of once again firing her. Brandi says she's glad the other ladies are present for the discussion because they get to see how Shaunie treats her. Duffey, a new cast member this season, jumps into Brandi and Shaunie's argument and tells Shaunie that she thinks she's wrong for talking down to Brandi. Shaunie could care less what Duffey thinks and tells the girls that she doesn't want to be in Brandi's presence and doesn't want to talk about their beef anymore.
Meanwhile, Malaysia is planning a ski trip and invites all the girls. She tells Tami Roman that she doesn't want to exclude anyone — even though she's beefing with Angel Love and Angel Brinks — because she thinks the trip could bring them all closer together. At first things are going well on the trip. Brandi, Jackie Christie, Duffey and Malaysia are the first to arrive and claim their bedrooms. When Angel Love and Angel Brinks get there, they find out they are stuck sleeping on bunk beds in a room with Jackie. To keep things going smoothly, Jackie decides to give her bed to Angel Love and Angel Brinks, and sleep on one of the bunk beds.
Things get a little messy when Angel Love and Malaysia start arguing over Malaysia popping up at Angel Brinks' event ready to fight somebody. The two exchange some words, but in the end agree to disagree. Things get less tense in the house, and they even all head to kitchen to cook dinner together.
Once again it seems like the trip is going to go smoothly. Tami and Shaunie eventually arrive and they're all laughing and talking while eating dinner. However, afterwards Angel Love, Angel Brinks and Jackie head upstairs and start discussing Angel Brinks' tense relationship with Malaysia. Duffey walks in on the conversation and tells Angel Brinks she should talk things out with Malaysia. Angel Brinks and Malaysia do talk and patch things up, but when Angel Love jumps in things go downhill. She starts arguing with not only Malaysia but also Duffey when she jumps in to defend Malaysia.
"Basketball Wives: LA" Season 5 airs Sundays at 8 p.m. EDT on VH1.
© Copyright IBTimes 2023. All rights reserved.