Mama June Reveals Her One Gripe About Daughter Honey Boo Boo's Boyfriend Dralin Carswell
KEY POINTS
Mama June Shannon said she's met her daughter Alana "Honey Boo Boo" Thompson's boyfriend Dralin Carswell
The matriarch revealed that the couple has been dating for "over a year"
Shannon said she has no issue with her 16-year-old daughter and Carswell's four-year age gap
Mama June Shannon has revealed what she really thinks about her youngest daughter's boyfriend.
The "Mama June: From Not to Hot" star said in a new interview with Entertainment Tonight that she's already met her 16-year-old daughter Alana "Honey Boo Boo" Thompson's boyfriend Dralin Carswell, 20, and approves of him — but she does have one complaint about him.
"They've been together [for] over a year. He's good. He needs to hold down a job a little bit more," Shannon shared.
"I mean, he's not bad. He doesn't treat her bad or anything like that," she continued.
The former "Toddlers & Tiaras" star confirmed her relationship with Carswell in September 2021 with a sweet Instagram snap. She later deleted the post after facing backlash for dating someone older.
But though a number of fans have criticized Thompson and Carswell's relationship over their four-year age gap, Shannon said she has no issue with it.
"They're [young] and they've been together [for] over a year. So, if they last? Fine. If they don't, it can be her first love," she said.
Thompson's older sister and guardian, Lauryn "Pumpkin" Shannon-Efird, is also supportive of the teen's relationship with Carswell, telling ET in a previous interview that her younger sibling's boyfriend is "respectful."
"[Alana] does have a little boyfriend who, like, comes over and stuff, like, he comes over for dinners and stuff, he's very respectful," Shannon-Efird said last year. "Everyone approves of him."
Shannon and Thompson are currently working on rebuilding their mother-daughter bond, which will be documented in the new season of "Mama June: Road to Redemption."
"Our relationship is going good. You'll see that throughout the season," Shannon told ET. "[Alana] is turning 17 in August. So, that's the thing. She is graduating next year. A lot of people still look at her as that 6-year-old little girl, but she's [grown up]."
Thompson is currently living with her 22-year-old sister. But Shannon, who is in recovery for substance abuse, said "the door is always open" for her youngest daughter.
"[Alana] knows that I've always been here," the matriarch of the family shared. "Again, she's a teenager, and teenagers are going to be teenagers. That's the best way I can say that."
The "Here Comes Honey Boo Boo" alum also opened up about her relationship with her mother after they competed in the previous season of "The Masked Singer" together. According to the young reality star, their relationship has not completely healed yet, but they are working on it.
"I feel like right now, we're definitely working on us and trying to fix the relationship," Thompson told ET in November 2021. "I don't feel like it's 110% fixed, but it's definitely getting there, that's for sure."
"Mama June: Road to Redemption" returns Friday at 9 p.m. EDT/PT on WE tv.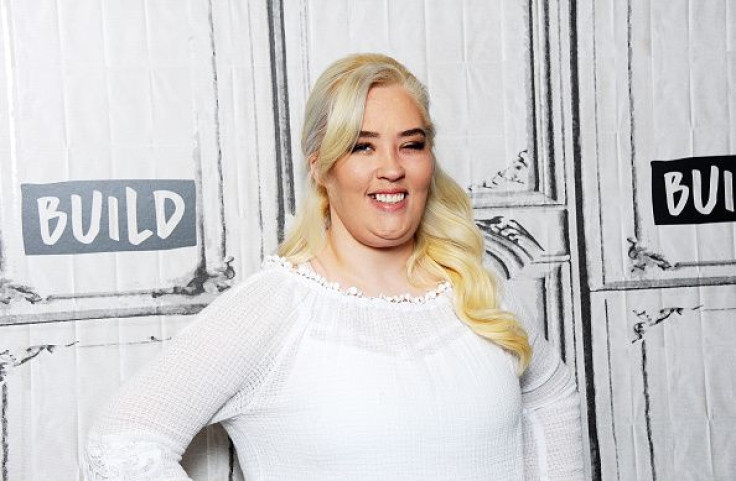 © Copyright IBTimes 2023. All rights reserved.