Mama June Reveals She Has A Life-Threatening Condition, Says She Could Die In 6 Months
KEY POINTS
Mama June has revealed to her sister Doe Doe that she has stage 3 lymphedema
The reality star said she only has six months to live if her condition is left untreated
She is desperate to reconnect with daughters Alana and Lauryn because of her condition
Mama June Shannon has a major health crisis that could actually kill her in less than a year if left untreated. The reality star said this is also one of the reasons why she badly wants to reconnect with her children.
Mama June dropped a major bombshell on her new show "Mama June: Road To Redemption" when she revealed that she was diagnosed with a serious condition. In the latest episode of the reality series, Mama June's sister Joanne "Doe Doe" Shannon confronted her about the walker that she has been using for a while. This led the lead star of the show to reveal her health crisis.
According to Mama June, she was diagnosed with stage 3 lymphedema, a condition that caused her body to swell in some areas. She revealed that due to the disease, one of her arms measured 21 inches while the other was 27 inches. Additionally, one of her legs was 13 inches wider than the other, Soap Dirt has learned.
Mama June told her sister that her condition was getting so serious that she could die in six months if there's no medical intervention done to treat it. The We TV star then admitted that her lymphedema made her desperate to reconnect with her kids Lauryn "Pumpkin" Shannon and Alana "Honey Boo Boo" Thompson.
Aside from her medical condition, Mama June also wants to settle things with her daughters as she is currently facing two years in jail for the drug-related offenses she made with her boyfriend Geno Doak, who is also facing 10 years.
Mama June previously disclosed ahead of the show's premiere that she spent almost $1 million on drugs at the height of her addiction. Nevertheless, she has already moved on from that and is now several months sober alongside her beau.
In a recent interview with TMZ, Mama June shared that it's such a struggle for her to stave off her addiction, but she's determined to remain sober not only for herself but for her family as well.
In another interview she did with Entertainment Tonight, Mama June revealed that if she were made to choose between Geno and her kids, she would definitely pick her kids. "Men come and go. Kids and some family always stay," she added.
"Mama June: Road To Redemption" airs Fridays at 9 p.m. EDT on We TV.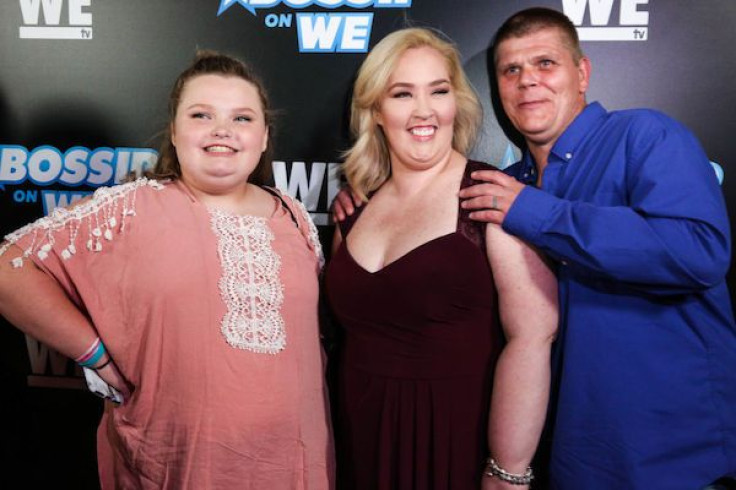 © Copyright IBTimes 2023. All rights reserved.