Mama June Size 4 In 2017 Update: Why Is 'Honey Boo Boo' Star Upset Despite Getting 'Revenge Body'?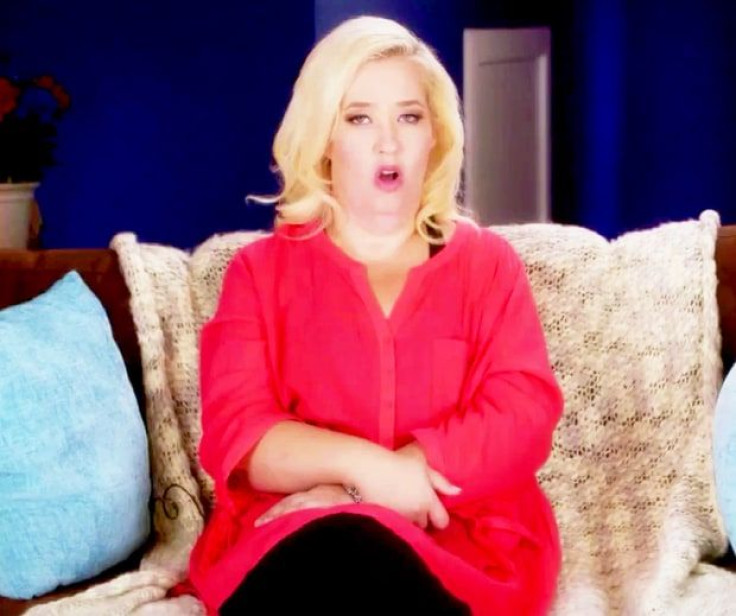 Former "Here Comes Honey Boo Boo" star Mama June Shannon may have achieved some dramatic weight loss goals, but she is upset for not meeting her target before ex Sugar Bear's wedding. The reality TV star spoke out in a new clip of her series "Mama June: From Not to Hot" obtained by In Touch Weekly.
Mama June had planned to undergo skin removal surgery before the wedding but had to cancel the procedure after failing to reach the required weight at the time.
"The dreams of me completely transforming my body before Sugar's wedding and the photoshoot are gone," she says in the clip. "I f----- up big time."
However, her daughters Lauryn (aka Pumpkin), 20, and Alana (aka Honey Boo Boo), 11, have been by her side and have been encouraging her throughout.
"We know how bad that Mama has wanted the skin removal surgery, and even though she's being a total bitch to us, there's no way that I'm gonna let her give up this easy," Pumpkin says.
Mama June underwent gastric bypass surgery to shed more than 200 pounds. She reportedly slimmed down to a size 4. She decided to get a "revenge body" to get back at her ex-husband who invited her to his wedding.
"I just decided it was time for a change, to be more healthy, and to do something for myself because I do so much for everybody else," she explained in the latest video. "At first, people were saying' You're losing weight, you look great,' and I just ran with it."
Mama June aims to share her transition details to inspire many people who wish to get in shape.
"I hope that somebody will realize that's going through the same weight loss struggles that they're not alone and realize it's not all peaches and cream," she said. "I hope one person gets something out of it, that they realize the struggles are real. I'd tell people who are struggling with weight, just take it one day at a time. You can't just give up because it seems like the easy way to go. Trust me, I wanted to give up several times through this journey."
© Copyright IBTimes 2023. All rights reserved.