Mama June Slammed For Not Prioritizing Daughters Pumpkin, Honey Boo Boo: 'Not A Good Example'
KEY POINTS
Mama June wanted her daughters to accept her husband Justin Stroud
Fans did not like that she's prioritizing Stroud over her daughters
Pumpkin Shannon noticed Justin's resemblance to Sugar Bear
Mama June Shannon got called out by fans online after the latest episode of her family's reality show aired.
"Mama June: Road to Redemption" Season 6 returned with an all-new episode Friday, and fans noticed how the titular mom was once again neglecting her daughters, especially her youngest child Alana "Honey Boo Boo" Thompson, 16.
In the episode, Mama June, 42, and Justin Stroud, 34, talked about when would be the right time for him to finally meet her daughters. Mama June has been adamant about doing it on her own terms.
In a confessional, she alluded to the need for her daughters to accept Stroud first before they can come back to her life. Fans did not like what Mama June said, so they flooded her latest Instagram post — a teaser for the episode — with their opinions on the matter.
"I feel so sorry for your kids, you are not a good example of a mother, a friend, a grandmother, a wife, a person in recovery or just a plain good human being! Thank God those girls have each other and Josh," one wrote.
"And what [do] you mean [by] 'if they want to be in your life, they need to accept your man?' Don't you mean, if YOU want to be in their life, [you] better change your ways? Horrible how they are suffering because of you," another commented.
"Sadly, no time will be a good time to tell your kids someone else is higher on your priority list… again. Just leave them alone. Let them heal," a different user added.
In the latest installment of the We TV series, Mama June's daughters Lauryn "Pumpkin" Shannon, 22, and Jessica "Chubbs" Shannon, 25, drove to their mom's new home to confront her about moving closer to them to spend more time with Alana.
Pumpkin made it clear to Mama June that she's now her youngest sister's mom. She became Alana's de facto guardian when Mama June abandoned them for her ex-boyfriend Geno Doak in early 2019. Last month, Pumpkin was given sole custody over Alana by the court.
During their confrontation, Justin walked in and got to meet his wife's two daughters. However, things quickly took an awkward turn when Pumpkin pointed out how her mom's new man resembled Alana's father, Mike "Sugar Bear" Thompson. She also asked if Mama June's husband had no teeth because of drugs.
Pumpkin's inquiry left many fans laughing. Many took to Twitter to share that they were also thinking the same thing when Mama June introduced her new husband on the show.
"Mama June: Road to Redemption" airs Fridays at 9 p.m. EDT on We TV.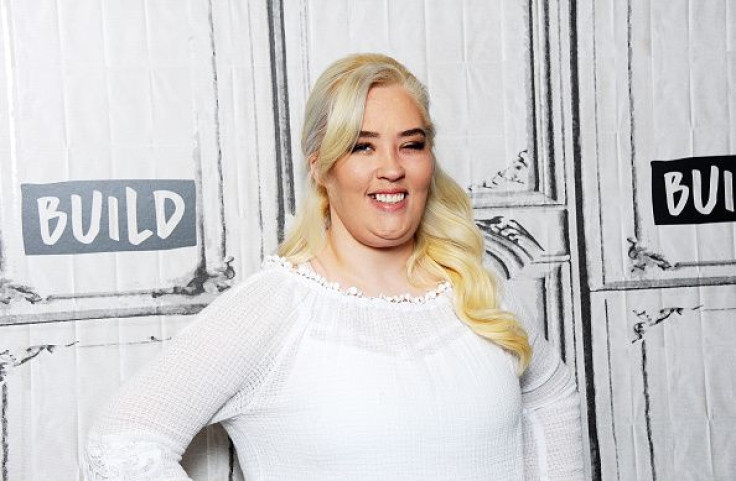 © Copyright IBTimes 2023. All rights reserved.