Mama June Talks Justin Stroud Romance After Wedding: 'I Have A Wonderful Man Right Here'
KEY POINTS
Mama June Shannon praised her husband Justin Stroud for being a "wonderful man"
The reality star said Justin is "a lot different" from her exes, including Geno Doak
Honey Boo Boo's mom shared that her spouse never asks about her bank account
Mama June Shannon has opened up about her relationship with her husband Justin Stroud ahead of Friday's new "Mama June: Road to Redemption" episode.
An exclusive sneak peek at the upcoming installment obtained by People showed the 42-year-old reality star discussing her new romance while attending a support group meeting.
During her talk, Mama June said that she's thankful that she found Stroud, 34, after being in an "abusive relationship" with her ex-boyfriend, Geno Doak, 46.
"I'm grateful for the person that I found — Justin. I do have a wonderful man right here," she said.
Mama June also proudly shared with the group the piece of advice she got from her partner, saying, "And as he likes to say, everybody is amazing rock stars, and if somebody can not be on your level, they're not worth your presence."
The controversial matriarch went on to compare Stroud to Doak and her other exes, including her youngest daughter Alana Thompson's dad, Mike "Sugarbear" Thompson.
"Justin is a lot different than Geno, Sugarbear, any other man who has been in my life. Honestly, he's showin' me how somebody can actually be treated good," she said.
The "Here Comes Honey Boo Boo" alum continued, "[Justin] supports me in my recovery and whatever I wanna do. He doesn't worry about my bank account. Like, he makes me extremely happy."
Mama June and Justin met when she was in treatment for drug abuse while he was also "in recovery." Six days after she admitted her feelings for him, the two started exclusively dating.
In June, the pair dropped a bombshell when they announced that they had tied the knot at a Georgia courthouse on March 23 — their six-month anniversary as a couple.
"We're here today to clear up some rumors. [We] are off the market. Guys, you know what, when you know, just know," she said in a video she posted on Instagram with Stroud.
"That's right, no jokes, I really was scared of the M-word, but hey, Justin made me not be scared of it anymore because he wifey-ed me up," Mama June added.
As for whether or not her kids approve of her relationship with Stroud, Mama June previously told E! News that "they like him."
"We've all hung out. They were honest when he first met him and they told him that, 'Hey, it's not you. It's her. She brings people around,' and he understood that," she told the outlet.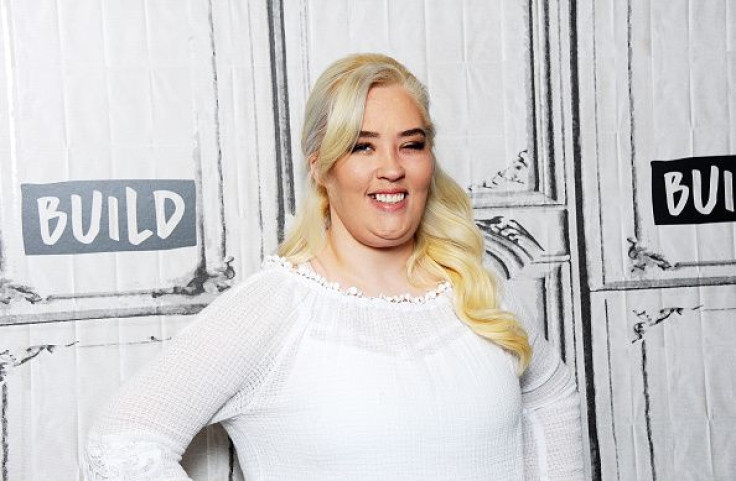 © Copyright IBTimes 2023. All rights reserved.