Mama June Teases 'Big Projects' Ahead Of 'Road To Redemption' Finale
KEY POINTS
Mama June just teased "big projects" from her and her family ahead of their reality show's finale
Mama June revealed that they wrapped filming for the reality show on May 22
Fans expressed their excitement for what's to come next for the family after "Road to Redemption"
It looks like Mama June Shannon is not going anywhere after her show, "Mama June: Road to Redemption," wraps up this week.
The 41-year-old reality star recently took to Instagram to do a video recap of the previous episode. In the clip she shared, Mama June personally addressed all the issues that are being tackled on the show, including Lauryn "Pumpkin" Shannon's pregnancy and her sobriety.
She also discussed what it was like filming the latest installment of the "Mama June: From Not To Hot" series amid the pandemic. Mama June said that they had to get tested three times a week, and all the staff and crew had to follow the COVID-19 protocols. In her caption, Mama June revealed that they finished filming on May 22.
However, what caught her fans' attention the most in her Instagram update was the bit about what's next for her and her family once their We TV series airs its finale episode this week. Mama June apparently teased that "big projects" are up ahead.
"Even though next week is the season finale we're not going anywhere guys I have a huge project that I am very excited to share with you actually a couple of big projects I'm looking forward to sharing with y'all and I think that y'all will really enjoy them," Mama June wrote at the bottom of her caption.
A number of fans took to the comments section to express their excitement for Mama June's next projects.
"So happy to hear that June. So proud of you. Can't wait to see what's next for you and your family," one wrote.
"You have been doing so well in your sobriety journey. I'm so excited to see what's going to happen next. I just love your show," another commented.
In May, Mama June took the time to clarify to her fans that she and her family are not walking away from reality TV anytime soon. She did this after her interview with Entertainment Tonight sparked retirement rumors.
During the interview, Mama June spoke candidly about how she felt regarding their career as reality stars, and she said it might be coming to an end soon. It also did not help that her 21-year-old daughter, Pumpkin, chimed in saying she's absolutely fine with them bidding goodbye to reality TV.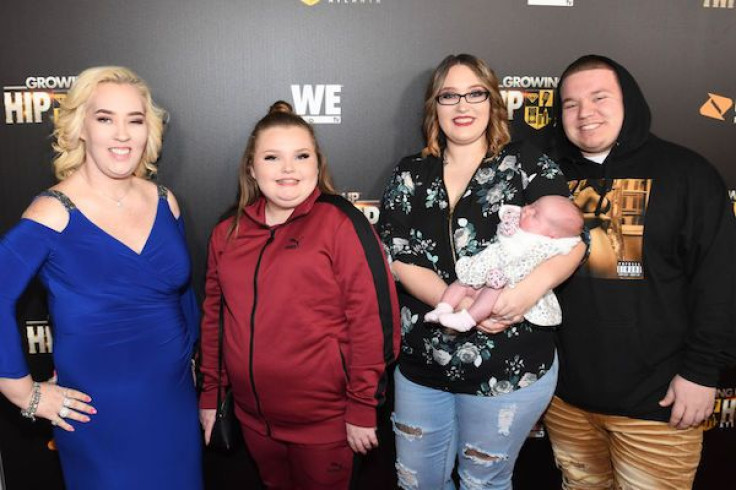 © Copyright IBTimes 2023. All rights reserved.