Man Arrested After Exposing, Touching Himself During Rideshare: Police
KEY POINTS
The female rideshare driver said the suspect talked about the topic of sex as soon as he got into her vehicle
The driver told police she asked the suspect to exit her car after he exposed himself to her
Police found a fully concealed steak knife in the pocket of the suspect's shorts
A 30-year-old man has been arrested after he allegedly exposed himself and then performed sexual acts in front of a female rideshare driver Wednesday in San Mateo, California, police said.
The man was identified as Edward Holmes, of Daly City, California, WRBL reported.
Holmes was picked up by the 23-year-old victim in her rideshare car at the Bridgepointe Shopping Center in San Mateo at around 3:45 p.m. Wednesday, police said.
Holmes started to talk about the topic of sex with the rideshare driver, whose name was not released, during the ride, according to authorities.
The victim said she told her passenger that she did not want to talk about sex. But instead of stopping, Holmes allegedly exposed himself and began to masturbate.
When the rideshare driver noticed his actions, she said she drove off the highway and exited before telling Holmes to get out of the vehicle.
As he was leaving the car, the man asked the driver if she wanted to see his genitalia, police said in a press release.
The rideshare driver reported the incident to police, who later found Holmes at a nearby intersection.
Holmes was arrested without incident but was searched by police.
Officers said they found a fully concealed steak knife, which had a blade of approximately 5 inches long. It had been in the right pocket of Holmes' shorts.
Holmes was booked into San Mateo County Jail for indecent exposure and carrying a concealed dagger.
An investigation into the case is ongoing.
The incident comes roughly a week after a 44-year-old Uber driver was arrested after allegedly kidnapping a teenager in Sinton, Texas, Houston Chronicle reported.
Jaime Javier Morin, of Sinton, is facing an indecency with a child charge after the 16-year-old boy told police that Martin drugged him and drove 31 miles away from his destination on March 23, according to the San Patricio County Sheriff's Office.
The teenager, who had requested an Uber ride from Portland to Rockport, told police that the driver offered him a drink after he got into Morin's vehicle, the sheriff's office said.
The teenager told deputies that he woke up in a house in Sinton, some 31 miles away from Rockport. Unaware of where he was, he ran to a nearby house and asked for help. The boy told authorities that he was kidnapped, the sheriff's office said.
Detectives interviewed the teenager and verified his story. A search warrant was issued, and Morin was arrested on April 8.
Morin remains in the San Patricio County jail with a bail amount set at $75,000.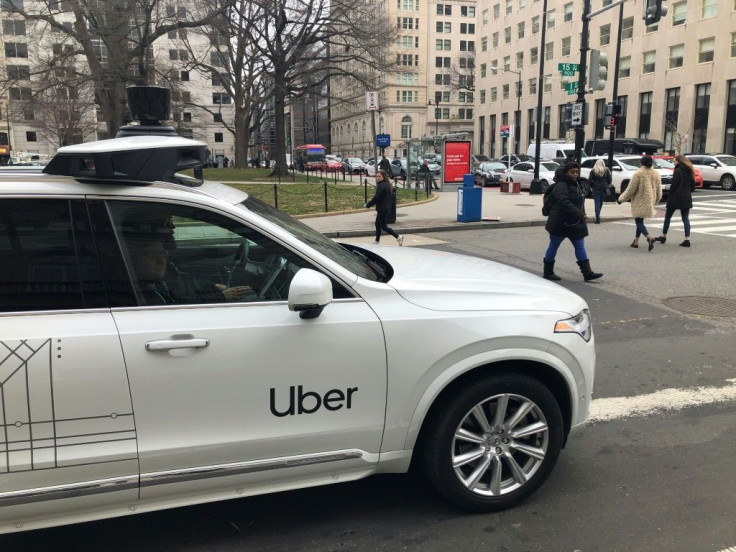 FOLLOW MORE IBT NEWS ON THE BELOW CHANNELS