Man Arrested For Pointing 'High-Powered' Laser At Aircraft
A 46-year-old man has been arrested by California's Long Beach Police Department for allegedly pointing a "high-powered laser" at multiple aircraft for nearly a year.
Law enforcement officials launched an operation on Jan. 18 with assistance from the Federal Bureau of Investigation (FBI) and tracked down the suspect, identified as Mark Allen Barger, while he was leaving his residence in the 1600 block of Silva Street, according to a statement issued by the police department.
Police said Barger used the high-powered laser multiple times to interfere with commercial airliners, private planes, and even a FOX helicopter around Long Beach Airport.
"Over the past several weeks, LBPD officers and detectives have been investigating multiple incidents of a high-powered laser being used to interfere with FOX helicopter, commercial airliners, and private planes within the vicinity of the Long Beach Airport," the statement said. "Through numerous incidents, FOX pilots deduced the general area the laser came from was approximately the 1500-1600 block of Silva Street in Long Beach."
The months-long investigation concluded that the suspect would anticipate the arrival of aircraft and "intentionally use a laser to point towards the cockpit," as per CBS News. After being caught in the act, police "transported him to Long Beach City jail for booking," the press release added.
Barger was charged with one count of felony discharge of a laser at an occupied aircraft," ABC News reported, adding that he was also in violation of his parole.
Meanwhile, police cautioned against pointing lasers at aircraft as it can result in felony charges.
"Pointing lasers at any aircraft is a serious offense, and can be subject to state and/or federal charges," the police department warned. Officials also released an image of the laser that the suspect used to "interfere" with air traffic.
The U.S. Federal Aviation Administration (FAA) reported 9,723 similar laser incidents in 2021, the highest ever in the country. The department said that "many high-powered lasers can incapacitate pilots flying aircraft that may be carrying hundreds of passengers."
The FAA can also impose "civil penalties of up to $11,000 per violation," its website says. "The FAA has imposed civil penalties up to $30,800 against people for multiple laser incidents," it added.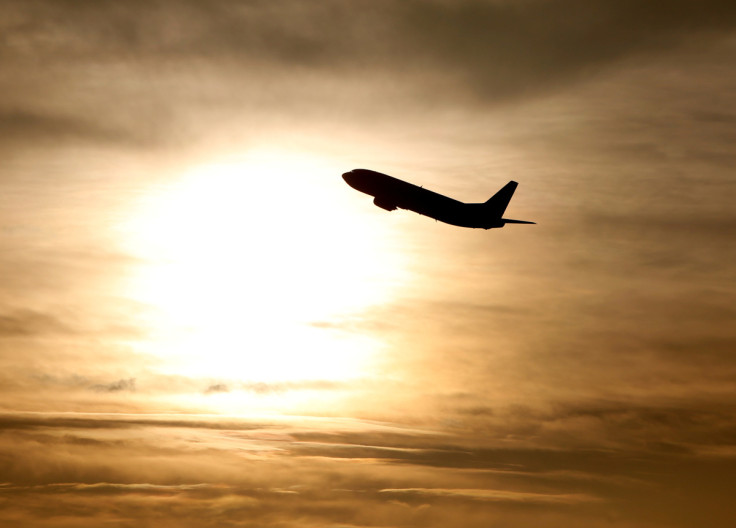 © Copyright IBTimes 2023. All rights reserved.
FOLLOW MORE IBT NEWS ON THE BELOW CHANNELS