Man Beats Dog With Baseball Bat After It Ate His Whopper, Arrested For Animal Cruelty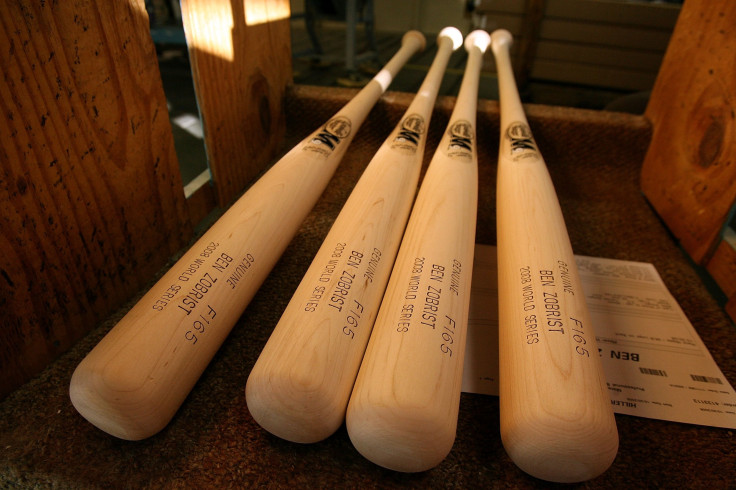 A Massachusetts man on Friday was arrested for beating his dog in the head with a baseball bat because he became enraged when the animal ate a sandwich he was saving for after work.
Police arrested Gregory Ostiguy, 50, for striking his dog in the head with a bat. The alleged incident occurred around 6:50 p.m. in Bristol County's coastal town of Dartmouth, Massachusetts, the Associated Press reported.
Ostiguy remained in jail on $5,000 bond as of Monday after he pleaded not guilty to animal cruelty charges. He told officers that he was upset that the dog ate a Burger King Whopper sandwich, which he said he looked forward to eating after a long day at work.
Police responded to a call regarding animal abuse and found the dog in a harness shaking in the front passenger seat of a Jeep truck parked on the road in Dartmouth.
Witnesses told police that Ostiguy could be seen hitting and yelling at the dog through the car window. Authorities took the canine from the vehicle and transported it to the Anchor Animal Hospital in Dartmouth where it received treatment for non-life threating injuries.
Ostiguy was a former Marine who has Post-Traumatic Stress Disorder (PTSD), public defender Laura Brewer said on Monday during an arraignment in New Bedford District Court.
She requested that the judge release her client from custody on personal recognizance, meaning that he would make future court appearances and not engage in illegal activity.
However, Judge Katie Rayburn set bail at $5,000 under the condition that he must show up at least twice a week to the Probation Department, the South Coast Today reported.
The judge also set a bail warning which means Ostiguy could be held without bail if he commits another offense while the case was ongoing. The judge also banned Ostiguy from owning any animals until further notice.
This wasn't Ostiguy's first offense. He has been convicted of assault and battery with a dangerous weapon and assault and battery on a police officer. In 2009, an animal cruelty offense was filed against him.
© Copyright IBTimes 2023. All rights reserved.