Man Claiming To Be King Charles, Camilla's Son Wants Court To Order DNA Test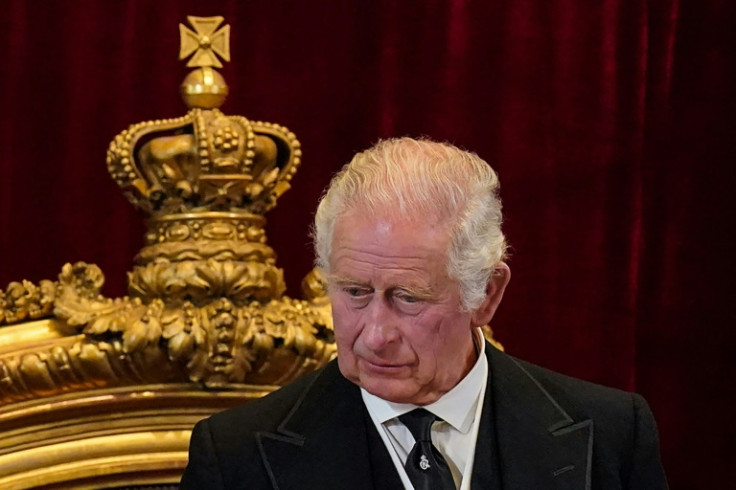 KEY POINTS
Simon Dorante-Day claims that King Charles and Camilla are his parents and that he was conceived in the years before they got married
He said he is moving forward with his paternity case against Charles despite his accession to the throne
Dorante-Day claimed he is considering bringing action against King Charles to force him to do a paternity test
A man claiming to be the secret son of King Charles III and Queen Consort Camilla is considering taking the monarch to court for DNA testing after his repeated requests were ignored.
Simon Dorante-Day, 56, has been claiming for years that King Charles and Queen Consort Camilla are his parents and that he was conceived in the years before they got married.
In a new interview with Australia's 7News, Dorante-Day claimed that he's been bombarded with media requests in the days following Queen Elizabeth II's death on Sept. 8.
Sharing an update on his controversial royal paternity case, Dorante-Day told the outlet that he has discussed with senior legal figures the legalities of taking legal action against Prince William and Prince Harry's father to force the new monarch to do a paternity test.
"There has been a discussion in there between a judge and myself and his barrister about the legal standing of Charles, and whether the monarch is protected by the law or is above the law," he told 7News. "And the answer to that was no - they told me that we don't see any reason why he is. And secondly, Camilla and her family are certainly not above the law. So that argument's already been had and settled."
Dorante-Day claimed that many were concerned that King Charles' accession to the throne would damage his case, but he insisted that "it's not going to make any difference legally, it's still pressing ahead the same way."
"I'll be back to the Family Court. In his final ruling last time I was before the courts, the judge told me that if I come back with the evidence all nice and neatly stamped, then there's no reason to deny an application for a DNA test, and Charles and Camilla will have to answer that," Dorante-Day told the outlet.
Earlier this year, Dorante-Day told 7News that he wrote to Queen Elizabeth II in her final months asking her to intervene and encourage Charles to submit to DNA testing.
He said he was disappointed that the Queen had passed away without having responded to his letter. He also claimed that her death brought up "some anger" because she allegedly had been "aware" of his claims but never did anything about them.
As for the new monarch's lack of response to his repeated requests for DNA testing, Dorante-Day said King Charles should do the test, even if it's only to prove that he is not his father.
"If it was really not true, if he really is not my father - it's gone well past the point of Charles being able to respond amicably and clear up the issue," Dorante-Day told 7News. "Him not responding just makes me and many others suspicious - what does he have to hide? I had hoped something would happen, and I'm very disappointed that nothing did. Particularly given the effort and level I've gone to."
Dorante-Day was born in the U.K. in April 1966 and was adopted by local couple Karen and David Day when he was 8 months old. His adoptive grandparents, Winifred and Ernest Bowlden, had both worked for the Queen and Prince Philip in one of their royal households, according to the outlet.
The BBC reported that Charles and Camilla first met at a polo match in Windsor in 1970. But Dorante-Day claimed that his research has shown him that Charles and Camilla first became close in 1965. He alleged that in the lead-up to when he was born, Camilla disappeared from Britain's social scene for at least nine months, while Charles was sent to Australia.
International Business Times could not independently verify his claims.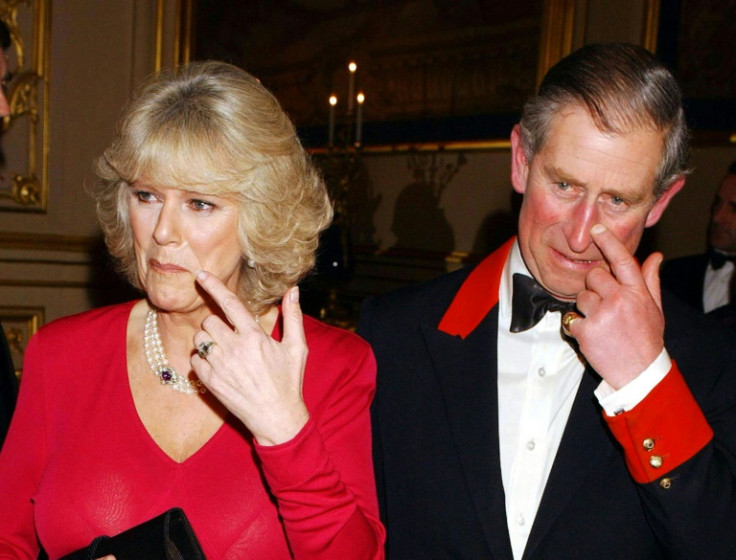 © Copyright IBTimes 2022. All rights reserved.
FOLLOW MORE IBT NEWS ON THE BELOW CHANNELS