Why Prince Harry Did Not Salute Queen Elizabeth's Coffin During Procession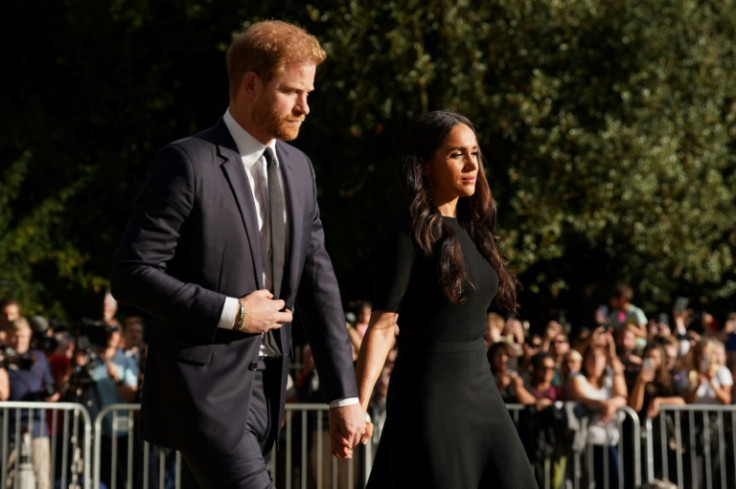 KEY POINTS
Prince Harry and Prince Andrew followed protocol by not saluting Queen Elizabeth's coffin
The Duke of Sussex and Duke of York were reportedly only allowed to bow their heads during the symbolic gesture
The rest of the working royals wore military attire and saluted the national memorial on Wednesday
Prince Harry did not salute Queen Elizabeth's coffin during Wednesday's procession for a reason.
The Duke of Sussex and the Duke of York attended Queen Elizabeth's coffin procession. However, both did not wear military uniforms and did not perform a salute.
But they were only following protocol, according to Us Weekly.
Prince Harry and Prince Andrew wore mourning suits and were only allowed to bow their heads during the symbolic gesture. The decision came after it was reported that they won't be wearing military uniforms because they were no longer working royals.
The other royals, including King Charles, Princess Anne, Prince Edward and Prince William, were all in military attire during the procession from Buckingham Palace to Westminster Hall. They also saluted the national memorial.
Prince Harry was not allowed to wear his military uniform throughout the Queen's funeral. Meanwhile, Buckingham Palace previously confirmed that the Duke of York would be allowed to wear his uniform at the Vigil of the Princes at St. Giles' Cathedral in Edinburgh, Scotland, "as a special mark of respect."
An anonymous source told Page Six that Meghan Markle's husband was "saddened not to wear his military uniform." The Duke of Sussex confirmed that he would not wear it in a statement.
"[Prince Harry] will wear a morning suit throughout events honoring his grandmother. His decade of military service is not determined by the uniform he wears, and we respectfully ask that focus remain on the life and legacy of Her Majesty Queen Elizabeth II," his spokesperson told Omid Scobie, the co-author of "Finding Freedom."
Aside from Prince Harry not saluting the Queen's coffin, many noticed his and Markle's public display of affection when they exited Westminster Hall after the procession.
Their PDA raised several eyebrows, with some accusing the royal couple of not behaving properly during the occasion. However, their supporters fired back and called out the critics for their double standards since Zara and Mike Tindall did the same, but the netizens did not comment on them.
"Now the press is obsessed with Harry and Meghan holding hands and calling it 'inappropriate' because they are the only ones doing it. Zara Tindall (daughter of Princess Anne) and her husband are also displaying affection. Keep calling the double standard out," one person tweeted.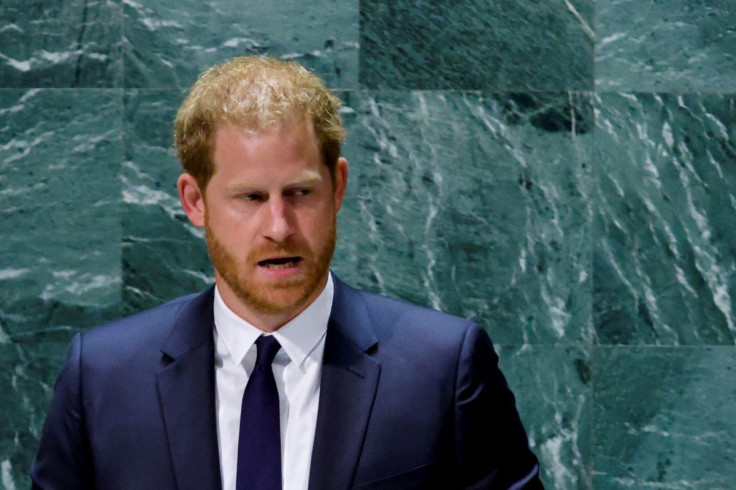 © Copyright IBTimes 2023. All rights reserved.