Man Fatally Shot After Pet Dog Accidentally Touches Loaded Gun's Trigger During Hunting Trip
In a shocking incident, a man in Turkey died of a gunshot wound after his pet dog's paws accidentally touched a loaded weapon during a hunting trip.
According to local media reports, 32-year-old Ozgur Gevrekoglu went hunting with four friends in the mountains of Alacam, in the province of Samsun, located on the Black Sea coast.
As Gevrekoglu was packing up to leave, the loaded gun in his vehicle came in contact with his pet dog and a shot was fired, Siasat reported.
Gevrekoglu, who had become a father just two weeks ago, died when the bullet hit his stomach.
The paramedics arrived at the scene and declared the victim dead.
Gevrekoglu's body was taken to the Alacam State Hospital morgue, and an investigation was launched into the incident.
The new father was a dog lover, and would often go hunting with his friends, Siasat reported.
The U.S. Air Force Safety Center has outlined important rules that should be observed while handling a weapon, especially for hunters.
"Regardless of location, it is critical that the utmost caution is exercised at all times when handling a firearm," its 2021 report said. "Hunting injuries and wounds are often a result of carelessness, ignorance, or disregard of safety rules and laws."
The Ohio Division of Wildlife also highlighted key behavior regarding the use of guns during hunting.
"Treat every gun as if it is loaded: Every time a gun is handled, check to make sure the gun is empty of shells or cartridges. Always assume the gun has the ability to load itself."
"Always point the muzzle in a safe direction: No one should ever see the muzzle end of your gun. An experienced hunter is always aware of the safe direction to point the gun's muzzle and would not hunt with anyone who doesn't do likewise. ... Never point a gun at anything you don't want to shoot: Avoid all horseplay with a firearm. Unload guns when not in use: Have the actions open to ensure a gun is not loaded. Guns should be carried in cases to the shooting area."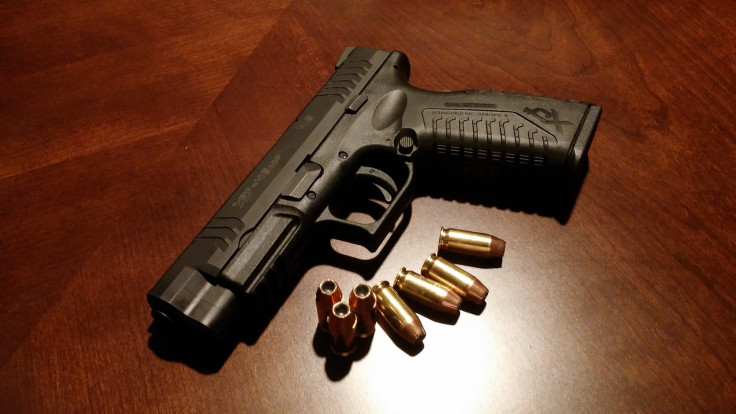 Read more
3-year-old Boy Finds Unsecured Gun At Home And Accidentally Shoots Himself
Man Falls 200 Feet Off Cliff During Video Call With Wife To Show The View
© Copyright IBTimes 2023. All rights reserved.