Man High On Drugs Sexually Assaulted 3-Year-Old Girl, Infecting Her With STDs
A California man was arrested Tuesday after he confessed to sexually assaulting a 3-year-old girl, resulting in the child contracting STD.
Drevon Alexander Perkins, 26, from San Antonio, was charged with "super aggravated sexual assault of a child" and booked into the Bexar County Jail on a $100,000 bail.
The court records state that the girl's mother took the child to a hospital after noticing a discharge in her diaper. The doctor informed her that the child was suffering from chlamydia and gonorrhea -- types of STD's -- after which the police began investigating, My San Antonio reported.
During police interrogation, Perkins, a relative of the victim, admitted to sexually assaulting the child while high on drugs. During a polygraph test, the accused told police that the incident took place at his apartment in January this year, while the girl's mother was at work.
According to the affidavit, the accused has the same diseases that the victim had contracted.
The investigation was ongoing.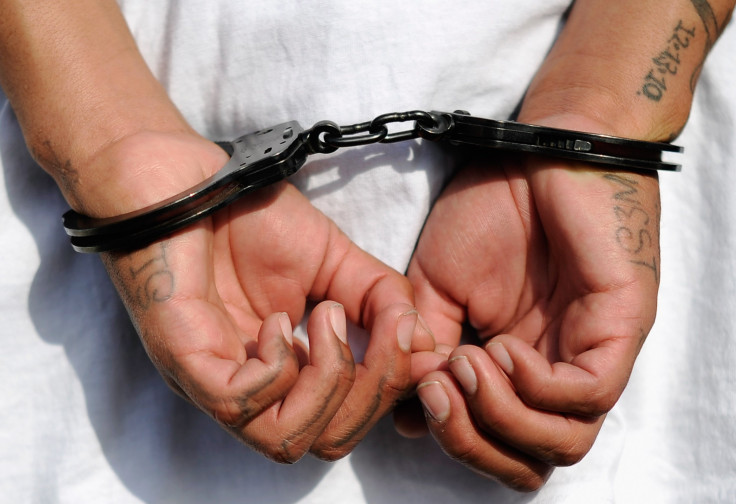 In a similar incident in November, 2018, an HIV positive Florida man was accused of repeatedly raping a 14-year-old girl. The assaults took place between August and October in his trailer. The man also had pornographic images of the teen on his cell phone. The teen told officers that the accused, 55-year-old William Charles Bell, never wore a condom during the assault.
The man was arrested and faced multiple charges including "engaging a child in a sexual performance." Police also found child pornography videos on his phone including videos of him having sex with young children, the South Florida Sun Sentinel reported.
In another incident in May last year, a HIV positive Wisconsin man was sentenced to 15 years in prison after he admitted to having sex with a 15-year-old boy. Eugene S. Gross met the teen on Grindr in July 2017 and had unprotected sexual intercourse with the boy several times in the following months.
The boy's mother contacted police after he told her that a man had entered their home and raped him. Investigation revealed that the boy had himself invited Gross to his home and that the two had an ongoing sexual relationship. During police interrogation, Gross said he was HIV positive.
© Copyright IBTimes 2023. All rights reserved.