Man High On Magic Mushrooms Creates Ruckus Mid-Air, Grabs Air Hostess' Breast
A passenger who was high on magic mushrooms created a ruckus inside a United Airlines flight. He even yelled profanities at fellow passengers and assaulted two flight attendants when they tried to dissuade him.
The incident took place aboard a United Airlines flight from Miami to Washington D.C on Oct. 4. The accused, Cherruy Sevilla, was arrested after the plane landed and he admitted to authorities that he had taken psilocybin mushrooms, commonly known as "magic" mushrooms, which triggers hallucinations, Washington Post reported.
Sevilla started wandering the aisle and disturbing other passengers just one hour after takeoff. At one point, he broke a plastic piece off the bathroom door and flung it open while a passenger was inside, NBC News reported.
When the flight attendants asked him to return to his seat, he refused and insisted on lying on the floor instead. He grabbed a crew member's breast when she tried to escort him to his seat.
A father and daughter, who were sitting next to Sevilla, had to be moved to another seat after the latter grabbed the daughter's arm, according to an affidavit filed in the Eastern District of Virginia.
Sevilla allegedly twisted the arm of another flight member when they tried to subdue him. Fellow passengers, an onboard law enforcement officer and flight crew members worked in unison to restrain and handcuff him.
The affidavit said Sevilla continued to scream for the remainder of the flight before it landed in Washington D.C. He also yelled at the deputies who boarded the flight to arrest him.
After his arrest, Sevilla confessed that he had consumed the mushrooms and apologized for his behavior. He said had taken the drug in the past as well and recalled "being out of his seat, being loud, and touching people" then.
"Sevilla said that he was not totally surprised that he acted this way after consuming it. Sevilla stated that he was sorry for his actions," the affidavit said.
The man is expected to appear in court next week.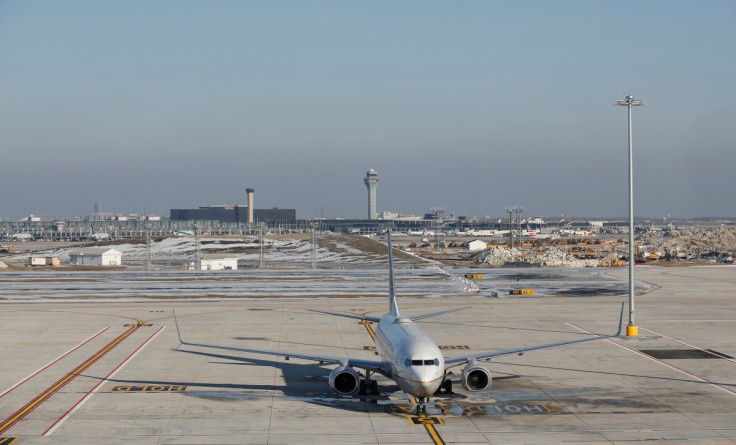 © Copyright IBTimes 2023. All rights reserved.