Man Jealous Of Wife's Dogs Threw Them Off Balcony, Killing 1
A Chicago man threw two pet dogs off a balcony, on Monday, which killed one of them.
Jerald L. Jeske, 51-year-old man from Park Ridge, Chicago, was reportedly fighting with his wife, 55, shortly before the incident. His wife told investigators that the accused entered into an argument with her, when they were in the car and he had slapped her twice in anger.
As they arrived near the woman's house and got out of the vehicle on West Grand Avenue, West Town, Chicago, the couple continued to fight, Chicago Sun Times reported. "You love those dogs more than you love me," Jeske allegedly told his wife, according to the police. "I'm going to kill those dogs!"
After making the statement, Jeske grabbed the house keys from his wife and rushed inside her home. He then took hold of the woman's dogs and flung them off the balcony of the second floor of the house.
While a 17-year-old elderly Chihuahua was killed on impact, another dog – specie not known – sprinted away from the scene. It was unclear whether the second dog had been hurt in the incident.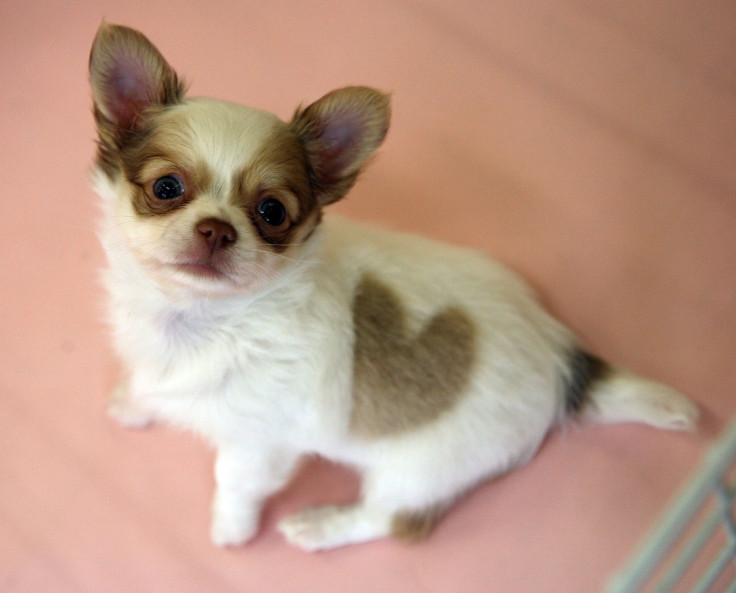 Chicago police spokeswoman Jennifer Bryk said that deputies found the dead dog, upon responding to the scene at 9:10 p.m. local time (10:10 p.m. EST) after receiving a 911 alert of domestic battery. She added that they were unable to locate the second dog who ran away, as of Tuesday night.
The accused was arrested and charged with one felony count of aggravated cruelty to animals. He was due to appear in court on Wednesday.
In another instance on Sunday, Walter Haller fatally shot his own pet pit bull out of fear, that it would attack children in a park. The Connecticut man later told authorities that he took matters into his own hands after he saw the dog attacking another canine that was being walked in Pine Rock Park, seriously injuring it.
Haller said that the dog, which had been victimized by his pit bull, was in company of three children, which made him concerned about the safety of the kids. Worrying that his pet would target the children next, he pulled out his licensed .22-caliber handgun and shot the pit bull.
While Haller might not have acted with the intent of harming the dog, there are examples of humans beings mercilessly engaging in animal cruelty. One such example was seen in Indian city of Ghaziabad, last week, when a dog was tied to a scooter and dragged on for two miles.
"After seeing two scooter-borne men dragging a dog with their scooter, some residents rushed to stop them. One of the two men on the scooter fled but one was caught," said social activist Ruchin Mehra. The dog was rushed to a nearby animal center where it succumbed to its injuries.
Ran Singh, inspector of Sahibabad police station said: "During interrogation, the accused said the dog had bitten several people in the locality therefore they decided to throw her out of the locality. The two men later decided to teach the dog a lesson and tied the animal to the scooter and dragged her."
© Copyright IBTimes 2023. All rights reserved.