Manchester United Transfer News: Could Wayne Rooney be Tempted by Anzhi's Riches?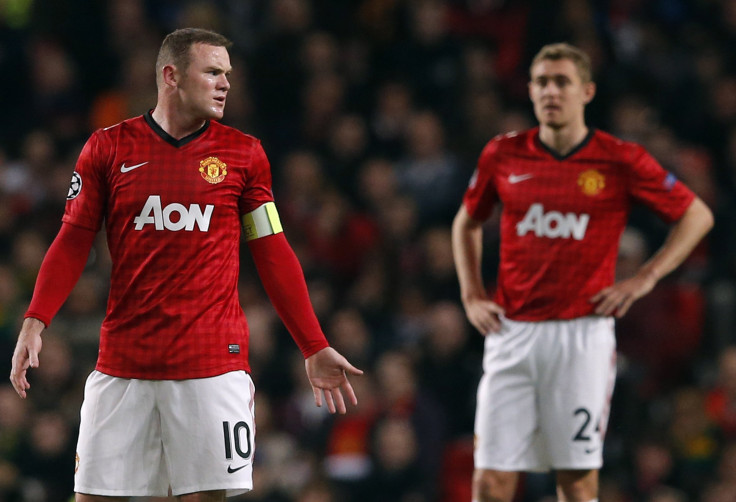 With the claims by Anzhi Makhachkala sporting director Roberto Carlos that the club would consider making a move for Wayne Rooney, the Manchester United forward's future is again under discussion.
Carlos, the former Brazil star, was posed the question while with Anzhi in England ahead of their Europe League match with Liverpool on Thursday. While it is merely wild speculation at this stage, it does pose an interesting question as to whether Rooney would be tempted by the extraordinary riches that would likely be offered him at Anzhi and, moreover, whether United would sell if a big-money offer arrived.
Certainly Carlos gave the impression that Anzhi would see Rooney as an ideal capture.
"Why not?" the former left-back said, according to the Daily Telegraph, in response to a suggestion that the club could bid for the England international. "He's one of the best players in the world and any team would be happy to have him in their squad. He's still a very young player.
"Of course I could not say when, and if, it will happen. It's not only Anzhi who can want to buy him. There are plenty of teams in Italy and Spain, all over the world, who are eager to have a player like Rooney.
"If the owner of Anzhi has a wish to buy somebody, he will go and do it. But we are trying to change the image of the club. It's not just about money.
With the arrival of Robin van Persie during the summer, Rooney's importance to United was questioned for perhaps the first time. Despite finishing as the Premier League's second highest goal scorer last season, to Van Persie, Rooney found himself under fire at the beginning of this campaign, amid claims that he had returned from the summer break overweight.
It was a strange position for Rooney to find himself in. Particularly since Cristiano Ronaldo left for Real Madrid in 2009, Rooney has been United's undoubted star turn and the man looked to whenever the team needed a lift.
Since returning from a nasty leg injury at the start of the season, the 26-year-old has again been in fine form and has shown the ability to form a potentially lethal relationship with his new Dutch colleague.
There remain doubts, though, as to whether United would move heaven and earth to keep the player as they did two years ago when persuading him to renege on a request to leave the club and instead sign a bumper new contract.
The 10th anniversary of Rooney's breakthrough in the Premier League with a stunning winner against Arsenal for Everton recently passed and, given his sometimes unhealthy lifestyle away from the pitch, questions are rightly being asked about whether he has already passed the peak of his powers.
While still a tremendous footballer, Rooney has also arguably never quite fulfilled the potential that saw him burst onto the international stage in stunning fashion at Euro 2004. Once, and by some still, talked about in the same breath as Lionel Messi and his former colleague Ronaldo, it would now be foolhardy to suggest that Rooney is at the same level as the world's two greatest players.
Clearly he remains an important player for the club, but if he is no longer pivotal then the wounds that have surely been created over the years with Sir Alex Ferguson may come sharply into focus. Ferguson, a man that demands total loyalty from his players, has surely not completely forgotten Rooney's outspoken criticism that led to him demanding a move. Furthermore, it is less than a year since Rooney was dropped from the United squad that fell to defeat against Blackburn reportedly after a late night out on Boxing Day.
Would United accept a massive offer for Rooney? They would surely be tempted. Would Rooney decide to move to Russia for what would undoubtedly be an increase in his already unfathomable £220,000-a-week wages? That is perhaps unlikely.
With his wife Coleen currently expecting their second child, the couple would perhaps not be overly enamored with the thought of relocating to Russia. Rooney's commercial partners may also not be enthralled with the potential move. While Anzhi may well become major challengers in Europe in the coming years, playing in Russia still offers nothing like the exposure of turning out for Manchester United on a weekly basis.
So, don't expect Rooney to be joining the likes of Samuel Eto'o and Lassana Diarra in Dagestan any time soon. Were another of the continent's nouveau-riche Paris Saint-Germain to make a similar offer then the answer might be very different, however.
© Copyright IBTimes 2023. All rights reserved.