Manchester United Transfer News: Iniesta, Rooney And Garay Involved In Recent Rumors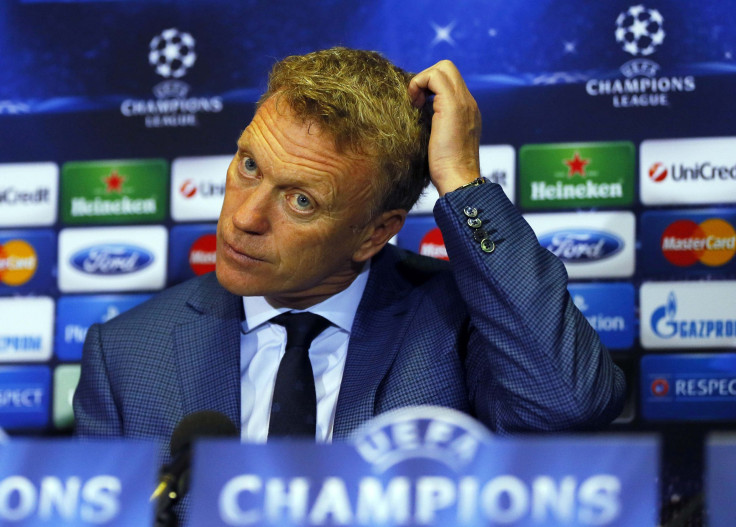 Manchester United would like nothing more than to be able to move on from the subject of their rather inglorious summer transfer window. Yet, as long as the team continues to perform as they did in a disastrous derby defeat to Manchester City on Sunday, scrutiny will continue about the way the club operated in the first window since the departures of both Sir Alex Ferguson and former chief executive David Gill. What is becoming increasingly clear is that the club cannot afford to make similar mistakes either in January or next summer.
Under David Moyes, United have so far been desperately lacking in creativity. While, it remains something of a mystery why Shinji Kagawa has seen so little action, Moyes could well try to address this problem in the transfer market. He had clearly identified creativity as an issue, given his pursuits of Thiago Alcantara and Cesc Fabregas. Now there are rumors that Moyes could return to Barcelona to try and prize another midfielder away.
The Daily Star reports that Manchester United, along with rivals Manchester City, have been alerted by Andres Iniesta's contract situation at the Camp Nou. Iniesta's current contract is set to expire in 2015 and, according to Barcelona-based publication Mundo Deportivo, player and club are currently some way apart in negotiations.
The 29-year-old, who scored the winning goal in the 2010 World Cup final, is seeking to become the club's second-highest paid player. The money earned by Neymar is believed to have strengthened Iniesta's resolve to have his importance reflected in the club's pay structure. However, with Barcelona spending big on Neymar and also having recently given pay rises to several players, including Lionel Messi, the club is wary about its wage bill expanding out of control.
Still, it is said that the club remains desperate to get Iniesta to sign and are keen to do so before Christmas. If the situation runs unresolved into next summer, then Barcelona will be faced with being implored to sell the attacking midfielder in order to avoid losing him for nothing the following year.
If it came to that, United would still face massive competition for the attacking midfielder's signature and would likely have to produce one of the biggest contracts in soccer to bring him to Old Trafford.
According to Talksport, Manchester United will now face strong competition should they pursue their long-mooted interest in Benfica central defender Ezequiel Garay. The Argentina international has been linked to United for the best part of a year, both under Ferguson and Moyes. It is odd then that if the interest is as strong as reported, why there appears to have been no firm offer.
If a bid was to arrive in January, it may be too late, with Barcelona reportedly seeing the former Real Madrid man as the man to strengthen their defense.
While his demeanor remains that of someone less than content, Wayne Rooney's performances of late would appear to have dampened uncertainty over his future. The player was believed to want out of Old Trafford this summer and was linked with Chelsea and Paris Saint-Germain. Yet, PSG captain Thiago Silva still hopes to have Rooney as a teammate in the near future.
"I was hopeful we would sign Wayne Rooney this summer and I am hopeful that we still can," he said, according to the Sunday Mirror. "It is clear his future at Manchester United is not certain.
"The player himself has made it clear that he would like a new challenge. If he still feels that way in January or even next summer then, once again, I would urge him to come and join PSG."
While they could undoubtedly afford Rooney, both in terms of transfer fee and wages, a move to PSG is unlikely. Not only may Rooney be hesitant about a move to France, but the Ligue 1 champions already have world-class duo Zlatan Ibrahimovic and Edinson Cavani to occupy the forward roles at the Parc des Princes.
© Copyright IBTimes 2023. All rights reserved.