Manchester United Transfer News: Ronaldo, Fabregas, Bale And Modric Linked As Moyes Looks To Make Statement Signing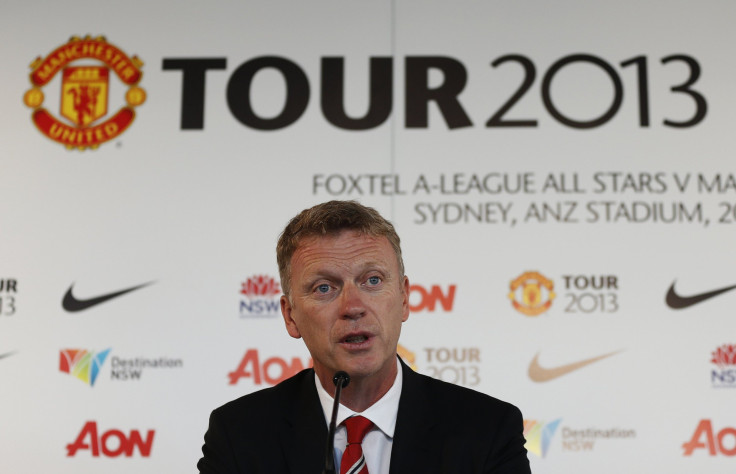 Manchester United manager David Moyes remains confident that he will enhance his squad this summer, despite the lack of progress made on prying Cesc Fabregas from Barcelona. Moyes has yet to make a major signing since replacing Sir Alex Ferguson at Old Trafford and has seen two bids for midfielder Fabregas rejected. The Scot would not divulge whether there would be a third offer, but is not yet panicking about the lack of activity.
"I couldn't tell if there will be another bid but obviously we'll take stock of it and decide what we're going to do next," he said, according to The Guardian.
"We hoped we would do [have strengthened his squad y now], but what we have here is a really good squad of players," he added. "Undoubtedly we're hoping to add to it and we're confident we will do before the window shuts. We've got until September 2, that's the deadline, so I'm confident we'll have players in."
United's most recent offer for Fabregas is thought to have totaled £30 million, but Barcelona have continued to insist that the former Arsenal captain is not for sale. While it appears likely that Fabregas's camp gave United some encouragement in private, he is likely to now have to tell Barcelona he wants to leave for a move to have any chance of transpiring. That appears unlikely given the determination he showed to return to the Camp Nou just two years ago, although much will depend on the role new manager Gerardo Martino has earmarked for the 26-year-old.
Manchester United's desire for a statement signing could well seem them having a close eye on the transfer saga involving Real Madrid and Gareth Bale. There are an array of reports coming out of both the British and Spanish press claiming that Bale is now resolute in his desire to move to the Bernabeu and thus coming into conflict with his current club, which remains intent on holding onto his services.
The Premier League champions are believed to be interested in recruiting the Welshman, but an always-unlikely move now appears all but dead in the water. However, there is speculation that Bale's potential move to Real Madrid could trigger a return to Old Trafford for Cristiano Ronaldo. Spanish publication El Pais has even suggested that Madrid have focused so intently on Bale out of fears that Ronaldo will leave the club. The Portuguese forward has entered the final two years of his contract and shows no signs of signing a new deal. It is also reported that United met with Ronaldo's agent, Jorge Mendes, recently, although a move when his contract expires seems more plausible than an immediate transfer.
The Manchester Evening News, though, believes that the 27-year-old is United's top target for this summer and that they are prepared to match the record £80 million fee that saw Ronaldo leave for Madrid four years ago to bring him back to the club. The Manchester publication also puts forward the idea that if Bale moves to the Spanish capital it could open the door for United to secure another long-standing target in midfielder Luka Modric. The former Tottenham playmaker had a difficult first season at Madrid and appears to have been forced further down the pecking order with the summer arrivals of Asier Illarramendi and Isco. With Madrid still looking to fund a potentially record-breaking transfer for Bale, Modric could well be dispensable.
© Copyright IBTimes 2023. All rights reserved.