Manchin Fires Back At AOC, Says 'Weekly Huddles' With Exxon Personnel Mere Speculation
KEY POINTS
Manchin denied Ocasio-Cortez's claims that he had meetings with Exxon personnel
Other Democrats have questioned Manchin's opposition to the $3.5 trillion spending bill
The bill includes spending programs for climate change and education
Sen. Joe Manchin, D-W.Va., who has ruffled feathers inside the progressive Democrat camp with his opposition to a $3.5 trillion bill on social spending programs focused on education and climate change policies, said Rep. Alexandria Ocasio-Cortez, D-N.Y., was just speculating when she alleged that he had "weekly huddles" with Exxon personnel.
Speaking to Dana Bash on CNN's "State of the Union," Manchin said Ocasio-Cortez's claims were "absolutely not true," adding that he does not know the congresswoman personally and believes he only met her once. Manchin said Ocasio-Cortez was "just speculating and saying things because she wants to."
Bash asked Manchin about Ocasio-Cortez's tweet earlier this month that accused the U.S. senator of holding "weekly huddles" with staff from oil and gas company Exxon for the purpose of allowing lobbyists to write "so-called 'bipartisan' fossil fuel bills" that are "killing people." The New York representative added that she's "sick of this 'bipartisan' corruption that masquerades as clear-eyed moderation."
He said her comments "continue to divide, divide, divide."
Bash pointed out that Ocasio-Cortez wasn't the only Democrat who has raised questions about Manchin's opposition to the passage of the social spending bill. When Bash pressed the issue regarding some Democrats suggesting Manchin opposed the bill because he was "bought and paid for by corporate donors," Manchin responded that his critics were "entitled" to their "own facts" but they're "not entitled to create" their "own facts to support it."
Manchin previously said that he won't support a bill with a price tag that crosses $1.5 trillion, noting that the U.S. government has already spent much during the pandemic. The senator stood by his position during Sunday's interview.
The West Virginia senator said he will "not have" his vote on the spending package, adding that "there's no way" the economic bill will be passed by the Sept. 27 deadline set by House Speaker Nancy Pelosi. Manchin said there were many differences in opinions regarding the bill.
Among the politicians who've criticized Manchin's opposition of the bill was Rep. Katie Porter, D-Calif., who questioned whether Manchin was "concerned about his corporate donors" or in suitable investments for American families.
Sen. Bernie Sanders, I-Vt., has also responded to Manchin's comments, stating that his opposition was "not acceptable." Sanders said that other progressives, as well as those in the White House, have compromised on the bill's provisions that they agreed should be prioritized.
The massive spending bill is set to cover a wide range of social issues such as paid family leave, free community college, combating climate change, funding childcare, universal pre-K, and healthcare, and expanding Medicare to include vision, hearing, and dental.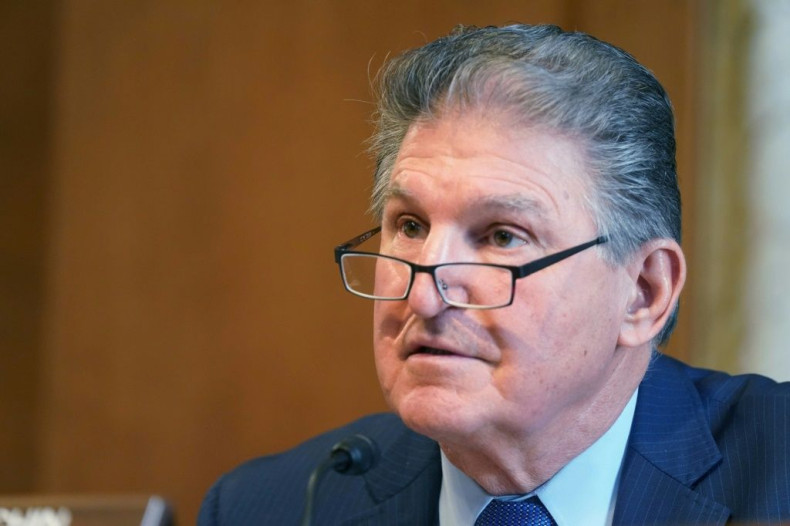 © Copyright IBTimes 2022. All rights reserved.