Mandy Moore Talks About Featuring In 'The Princess Diaries 3' [Watch]
Mandy Moore, who is popularly known for playing Lana in "The Princess Diaries," said she would love to reprise her character in the third installment of the franchise.
"People have asked me if I would be a part of the film," the 38-year-old singer said Tuesday on "The Drew Barrymore Show." "I kind of feel like my character was sort of the nemesis to Anne Hathaway's character in the first film and she was so mean."
The singer further shared that she would love to join the cast but on one condition - if her negative portrayal in the flick changes and becomes friends with Anne Hathaway's character, Mia Thermopolis.
"I feel like maybe there's no place for her, Although the other angle is like...," Moore paused and Barrymore completed her sentence by saying, "Redemption." The singer immediately responded, "Exactly, Redemption like she's done a 180, she's turned her life around and she and Mia become really good friends. So, I would be game."
The "This Is Us" star went on to explain how much she loves the star cast of the movie, including Hathaway and actress Julie Andrews, who plays Queen Clarisse Renaldi in the franchise.
Despite her willingness to join the franchise again, the singer would like to understand if there is "no room" for her "awful character," considering she portrayed a negative character in the first installment.
"I mean Anne Hathaway, Julie Andrews, like that was such a pivotal, seminal moment in my life. I would love, love, love to join those ladies again, anytime, but I also understand if there's no room for my awful character," she explained.
"The Princess Diaries" was dropped in 2001 and the sequel of the movie, "The Princess Diaries 2: A Royal Engagement," came out in 2004. However, there is no official confirmation about the third installment yet.
Moore was a regular on "This Is Us" TV series from 2016 to 2022. She also voiced the title character in the animated TV series "Rapunzel's Tangled Adventure" from 2017 to 2020.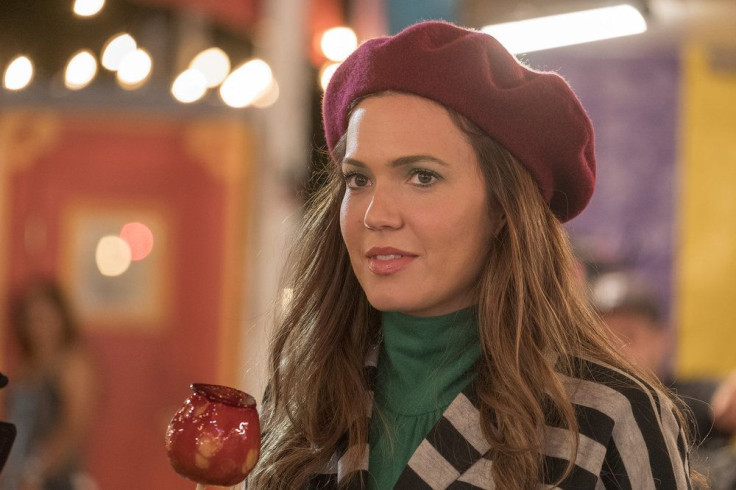 © Copyright IBTimes 2023. All rights reserved.