Manhattan's Jarmulowsky Bank Building Sells for $36 Million, Hotel Conversion Likely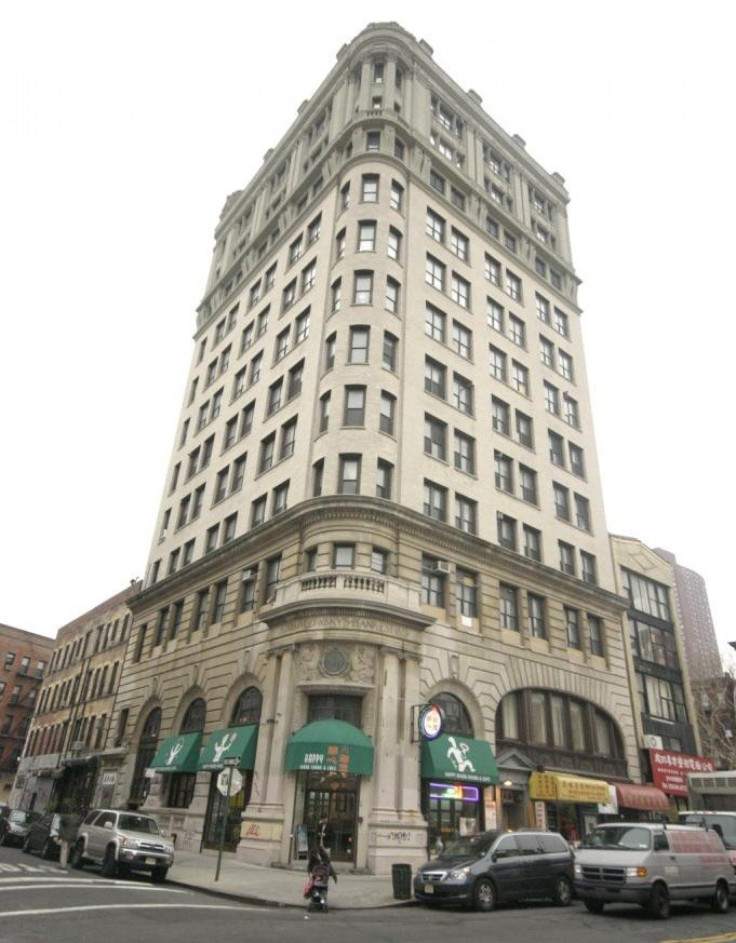 After years of unsuccessful attempts to sell the former site of Jarmulowsky Bank in Manhattan, the property at 54 Canal St. is poised to become a hotel. The building sold for $36 million, according to city records.
New York-based Equity Management was the seller. We wanted to see the property developed, said a spokesman for Equity, who added that the property sold for its asking price.
The buyer was DLJ Real Estate Partners, a former arm of Credit Suisse that was spun off in 2010.
Officials for DLJ weren't immediately available to comment, but sources said it is likely they will convert the building into a hotel.
The Beaux-Arts property was landmarked in 2009, which means any exterior alterations would have to be approved by the city's Landmarks Preservation Commission. The area's zoning also does not allow for residential use.
The 12-story building is around 60,000 square feet, according to real estate data website PropertyShark. Designed by architects Rouse & Goldstein, 54 Canal was built in 1913, with a limestone and terracotta façade. It was the tallest building in the Lower East Side at the time.
According to previous listings, 54 Canal has three ground-floor retail spaces, two elevators and is approved to house a 130-room hotel. It currently has no tenants.
Equity Management bought the building for $25.25 million in 2005 from Cwc Inc., according to city records. It had put the property up for sale multiple times in recent years, but no deals closed.
Brokers Matthew Sparks and James Kinsey of ERG Property Advisors represented both Equity and DLJ in the off-market transaction.
There was a tremendous amount of interest, said Sparks. Most people were looking at it for a hotel conversion.
He added that previous attempts to sell the property were likely affected by uncertainty in the market and lack of financing.
There were about three other bidders for the property, but DJL won out with the strongest deposit and closed quickly.
They moved the fastest, said Sparks.
© Copyright IBTimes 2023. All rights reserved.