Manila Airport Bullet Extortion: Philippine Authorities To Speed Up Investigation Into Passenger Allegations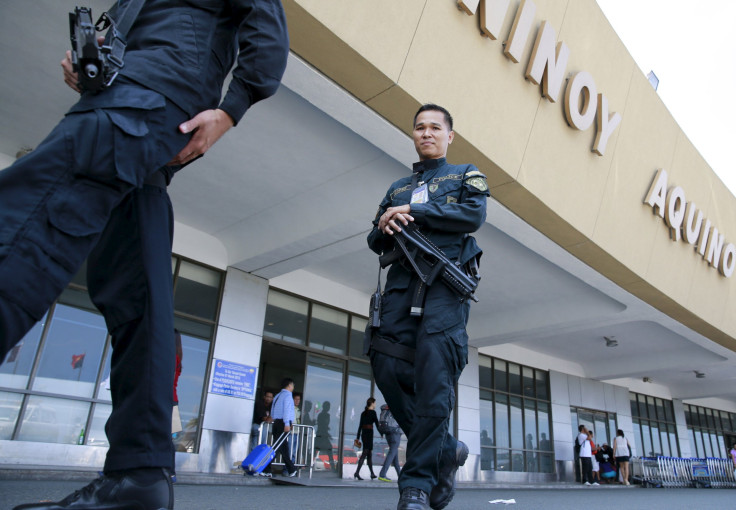 Philippine authorities said they will speed up an investigation into an alleged extortion racket in Manila's Ninoy Aquino International Airport involving bullets supposedly found in passengers' bags.
Office of Transportation Security (OTS) and other involved agencies will consolidate their investigations and issue a report by Nov. 6, according to OTS spokesman Miguel Oraa."We are also alarmed, it could affect our tourism industry," Oraa said in a phone interview. "We will never condone or tolerate this from our people."
On Thursday, it was a teenage girl headed for Australia and a 50-year-old man headed for Japan, ABS-CBN News reported. On Oct. 25, it was a 35-year-old Japanese man heading home and a Philippine woman on her way to Hong Kong, according to Philippine Star. They are the latest in a string of incidents reported since last month, though one lawmaker said there have been reports as far back as 2005. Another lawmaker said he was a victim in 2014.
In September, a 20-year-old American man was detained for six days because he said he refused to pay a 30,000 peso bribe, the Philippine Daily Inquirer reported at the time. According to the same report, an American woman on a wheelchair said she had to pay 500 pesos to be let off after bullets were allegedly found in her bag.
OTS administrator Roland Recomono and the Department of Transportation did not answer text messages seeking their comments.
It is the OTS that mans the X-rays, according to Jose Angel Honrado, general manager of the Manila International Airport Authority. If they see something suspicious, they don't open the bag, but let the passenger do it, he said. If the suspicious objects are illegal, like bullets, they call the police.
"That's a question I'd like to ask OTS," Honrado said in a phone interview. "Why all of a sudden the sudden upsurge. I'm also baffled. Maybe they got stricter."
On the other hand, Honrado said the Japanese man later claimed he had put the bullets in his bag as target-shooting souvenirs, but forgot about them.
The series of allegations are the latest black-eye for an airport that's been the target of complaints and jokes, including Internet memes, for poor and inadequate facilities and chronic delays.
© Copyright IBTimes 2023. All rights reserved.