H-1B Visa Controversy: Disney World Replacing American Workers With Cheap Foreign Labor?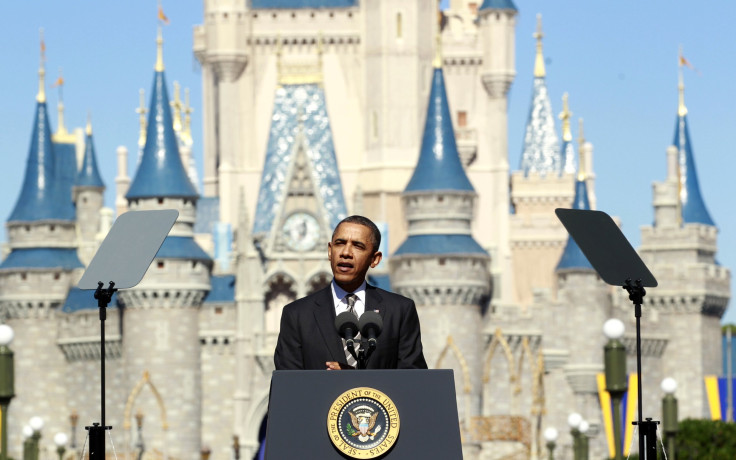 Two former tech employees for Walt Disney Co. filed federal lawsuits Monday alleging the company is replacing domestic staff with lower-paid immigrants living in the United States on H-1B visas. Attorney Sara Blackwell is seeking class-action status in the cases representing Leo Perrero and Dena Moore, who were both laid off from Walt Disney World, the gigantic Florida theme park complex, about a year ago.
"I don't have to be angry or cause drama," Moore, 53, who had worked at Disney for 10 years, told the New York Times. "But they are just doing things to save a buck, and it's making Americans poor."
The lawsuits filed in the Middle District of Florida also name HCL Inc. and Cognizant Technologies among the defendants. It asserts that the companies violated federal law by promising in the visa applications to protect Americans jobs. Disney terminated 250 tech workers in 2014 and used the outsourcing firms to replace them. The foreign workers were mostly from India. At least 30 former Disney employees also filed complaints with the federal Equal Employment Opportunity Commission that said they faced discrimination as U.S. workers.
Perrero was recently featured in an ad by the Federation for American Immigration Reform, which opposes illegal immigration and wants to restrict legal immigration, including any increase in H-1B visas, the Orlando Sentinel reported.
The H-1B visa is a temporary worker visa for foreigners in "special occupations." It lasts for up to three years, and can be renewed, according to the federal government. The Obama administration announced last month it would help some H-1B visa holders remain in the country without being tied to their employers. Critics called the new rule, which the public has 60 days to comment formally on, an abuse of U.S. immigration law.
Perrero, who said his ancestry is "part Italian, part English, part Swedish," told the New York Times, "I wholeheartedly believe our country needs to have amazing people come here to build a long-term foundation." But he said the visa program isn't working for American citizens.
© Copyright IBTimes 2023. All rights reserved.