Margaret Atwood Faces Backlash For Essay Saying #MeToo Leading To 'Vigilante Justice'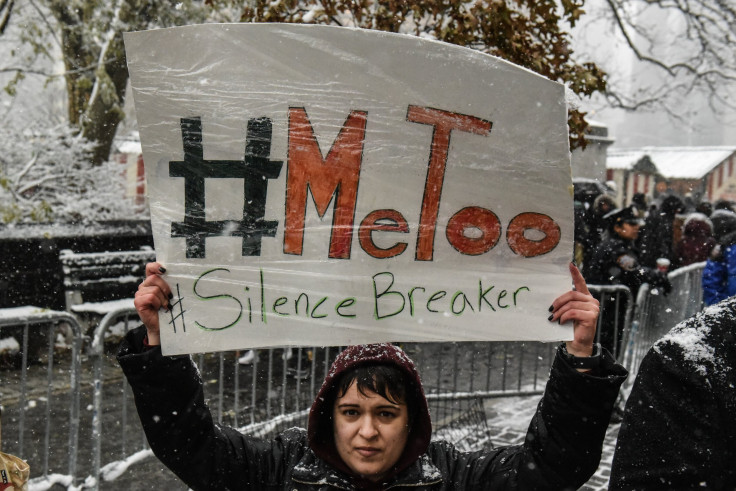 Author Margaret Atwood delved into a Twitter feud with Twitter users following an op-ed in the Globe and Mail titled, "Am I a bad feminist?" Margaret Atwood author of more than 40 books of poetry, fiction and essays, including "The Handmaid's Tale" incited ire from Twitter users when she pointed out the potential downside of the #MeToo campaign.
The article quickly garnered derision from Twitter users for what they claim is a betrayal of feminist values from an author who usually is seen as a voice for subjugated women against power structures, the Globe and Mail reported.
The author sent out over 30 tweets defending her stance in the article and retweeted tweets that questioned the #MeToo movement. The retweets spurred anger amid Twitter users and many questioned her stance on the movement.
Roxane Gay who published an essay titled "Bad Feminist" in 2014 tweeted her disappointment in Atwood's position in the essay.
Some fans said they were bereft at Atwood's stance on feminism and accused her of taking up the cause of the perpetrators. In the essay, Atwood expounds on her portrayal as a bad feminist by her critics for defending former professor Steve Galloway of the University of British Columbia who was accused of sexual assault and fired from his job despite being cleared by the authorities.
In the essay she writes: "In November of 2016, I signed — as a matter of principle, as I have signed many petitions — an Open Letter called UBC Accountable, which calls for holding the University of British Columbia accountable for its failed process in its treatment of one of its former employees, Steven Galloway, the former chair of the department of creative writing, as well as its treatment of those who became ancillary complainants in the case."
Atwood moves on to defend her position saying a fair-minded person will withhold opinion until all the evidence is made available on the case. Upon perusing the evidence one can make their mind up about the person's culpability in the crime. He's not guilty because he's accused, she added
One Twitter user said: "As a strong feminist and an advocate for women, you should not be supporting dudes who question the existence of lists for women's safety. That article was poorly reasoned and misuses words like 'due process' please rethink this."
While Atwood did express her concerns of the rise of the #MeToo movement morphing into vigilante justice, since she claimed the movement was a byproduct of a failed legal system, she also said it was a massive wake-up call and pondered upon the next course. However, she also feared vigilante justice can morph into a "culturally solidified lynch-mob habit."
After a barrage of heated discussions on Twitter Atwood signed off with an amusing tweet.
© Copyright IBTimes 2023. All rights reserved.