Mariah Carey Says She Never Called Herself 'Queen Of Christmas': 'That Would Be Mary'
Mariah Carey has spoken for the first time about the "Queen of Christmas" mess after her petition to trademark the title was rejected last month. She was planning to use the term to sell her company's products.
"I don't know what you're going to ask me but I'm just going to wing it, darling because I don't know what else to do," Carey said when she appeared on the "Late Show With Stephen Colbert" on Wednesday.
"Because you are the Queen of Christmas, I've got a couple..." Colbert said before he was promptly interrupted by the "Vision of Love" singer.
"First of all, may I say I never called myself the Queen of Christmas. Can we please be clear on that?" Carey said.
"I did not accuse you of that," Colbert replied.
Carey said, "But others have said, 'the self-proclaimed Queen of Christmas.' I'm like, 'really? I'm gonna do that?' They can look up every interview I've ever done, and not to get super religious, but if anybody would be the Queen of Christmas that would be Mary?"
"Christmas is for all and I just happen to really love Christmas. I grew up and had kind of like a tough childhood and I have always wanted Christmas to be perfect and it never was. So when I was finally able to provide for myself and my friends and now, my kids, are 11, when I come home - we have the most festive Christmas ever," she added.
Carey also explained how she creates Christmas songs.
"It's actually authentic and it came from a place of longing to have some normalcy and peace and just like a lovely holiday," she said.
In the interview, Carey was also asked if she prefers "White lights or colored lights at Christmas?"
"Um, I'm going to say is, is that politically correct in the way that you phrased that?" Carey asked Colbert as the audience broke into laughter. Colbert replied, "I don't know."
"I'm going to... as a biracial... as a Black and biracial mix... Black Irish," Carey laughed as she subtly promoted her new liquor brand, Black Irish.
Aside from the term "Queen of Christmas," the U.S. Trademark Trial and Appeal Board also rejected Carey's applications to trademark the titles "QOC" and "Princess of Christmas."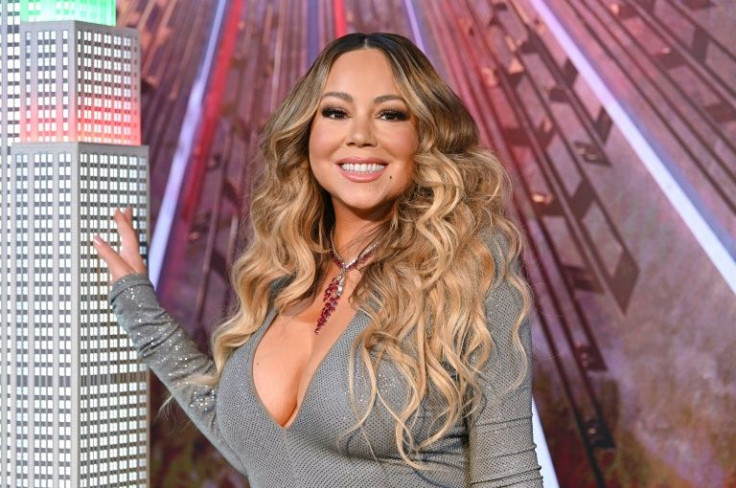 © Copyright IBTimes 2023. All rights reserved.
FOLLOW MORE IBT NEWS ON THE BELOW CHANNELS