Marijuana Industry Reaches New Heights With Gourmet Kitchens, Day Spas And Maybe Even Luxury Hotels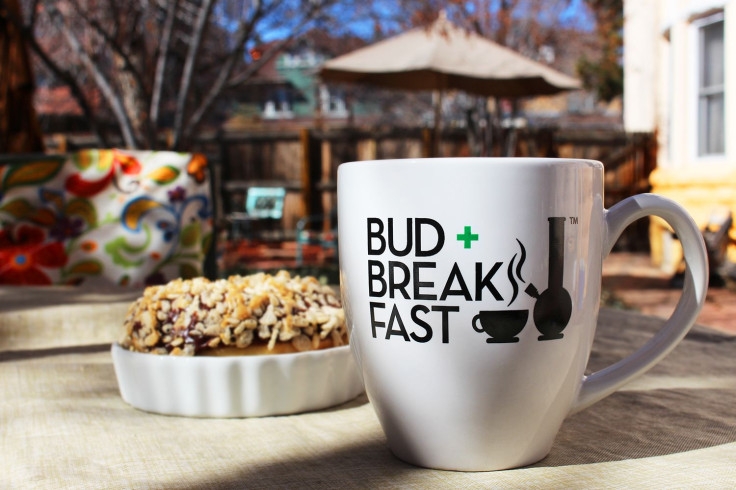 At 7 Leaf Bed and Breakfast in Seattle, guests get the full gourmet, farm-to-table dining experience. Breakfasts are made with organic, fresh ingredients from the city's famed Pike Place Market. Artisan meats come directly from a local butcher; breads are bought at a nearby bakery. But what sets this homey, British townhouse-style bed and breakfast apart from other Seattle guesthouses is that anything prepared in 7 Leaf's kitchen can be made with a little something extra: cannabis, commonly known as marijuana, for a little extra kick.
"Typically we offer sativa in the morning, so people don't get couch-locked right off the bat," said Jeremy Cooper, 43, owner of 7 Leaf, referring to when a person gets so stoned they can't stand up. Sativa is the typically milder subspecies of the cannabis plant and is known for producing an uplifting, even energetic feeling.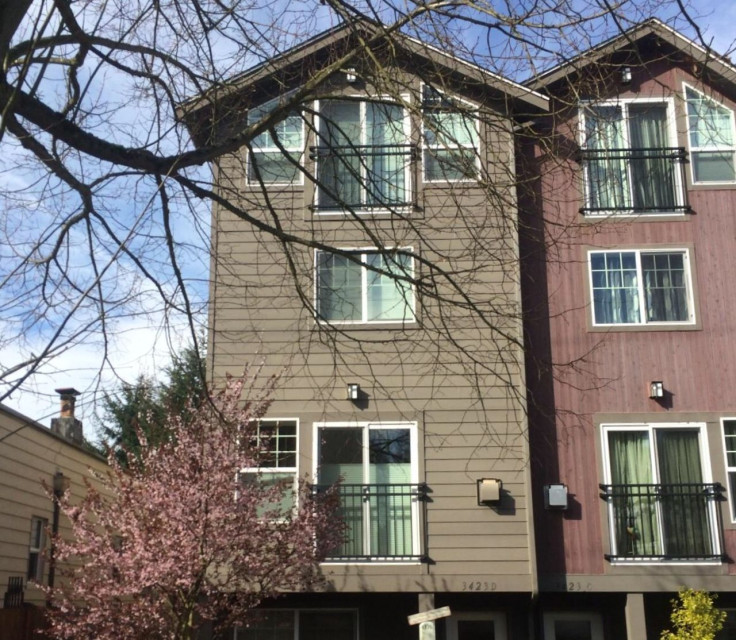 Cooper's 7 Leaf opened its doors last month and is one of a handful of so-called bud-and-breakfasts peppered throughout Seattle, and to a greater extent, Denver – guesthouses that aren't just pot-friendly, but actively promote cannabis consumption. Each room at 7 Leaves has its own vaporizer unit, a device that turns marijuana into an odorless smoke that's inhaled through a bag, as well as several handheld smoking devices such as vaporizer pens.
Cooper, who also doubles as 7 Leaf's resident chef, can add marijuana to almost anything he creates. Cannabis-infused pico de gallo salsa can be spooned onto tacos. Fresh cannabis leaves can be ground up and put in a shaker for guests to sprinkle on their breakfast eggs, or thrown into a juicer along with oranges or carrots for fresh-squeezed morning smoothies. Despite the emphasis on cannabis, Cooper said he prefers the term "cannabis B&B" to bud-and-breakfast. "I don't use the word bud or weed or marijuana because I like people to look at it in a professional, cultured manner. … I want them to sleep in a $3,000 bed that they just melt into," said Cooper.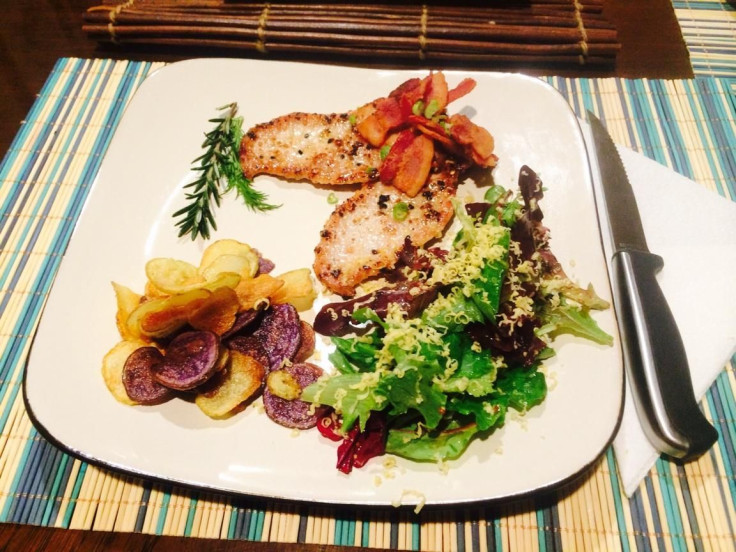 Businesses like Cooper's are part of a trend toward a more polished, health-conscious and even luxury cannabis experience. As more states go full-legal – Alaska and Oregon voted to legalize cannabis in November – pot entrepreneurs are finding ways to branch out into other sectors of the market. Over the past several months, legal weed has gained footholds in the hospitality, wellness and gourmet food industries. The rise of products like cannabis-infused body lotions and oils has allowed day spas in Denver to offer pot-enhanced versions of their traditional services. Companies making food containing pot, often called edibles, have moved beyond typical cookies and chocolates to pursue things like marijuana-infused truffle popcorn, soups, sandwiches and organic, healthy snacks. There's even "Herb: Mastering the Art of Cooking with Cannabis," which bills itself as the first gourmet cannabis cookbook, now available for pre-order.
It is, in part, a break from what some in the industry describe as a prevailing misconception that legal weed is for dreadlocked, seasoned stoners, or that it can't be enjoyed in a safe, comfortable and upscale environment. Neither Colorado nor Washington allows pot to be consumed in public, which has presented a problem for some out-of-towners who purchase weed legally but then have no legitimate place to consume it.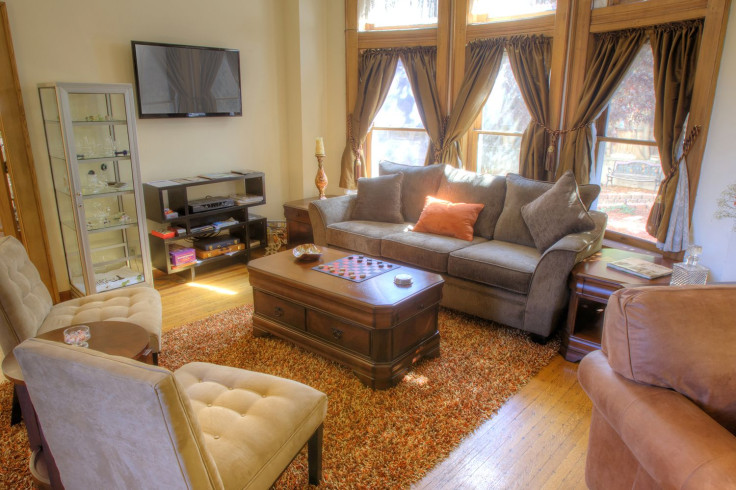 It also signals a move toward pot entrepreneurs trying to appeal to a larger audience. "You name a wide range of business sectors, and I'll show you ways entrepreneurs can differentiate themselves in that sector," said Troy Dayton, CEO of ArcView Group, an investment and research firm focused on the cannabis industry. Although there are no specific numbers yet on how many people visit Seattle and Denver just to tour the world of legal pot – state tourism boards don't yet collect data on pot tourism as they do other industries, such as wine or skiing – Dayton said he expects more such businesses aimed at pot tourists to crop up.
Colorado and Washington were the first states to legalize weed for recreational use. Both passed measures in 2012 that established frameworks for the drug to be produced, sold and consumed. Colorado's first pot shops opened in January 2014. Washington's rolled out six months later, although with only a few stores and rampant supply shortages, it was a less-than-impressive grand opening.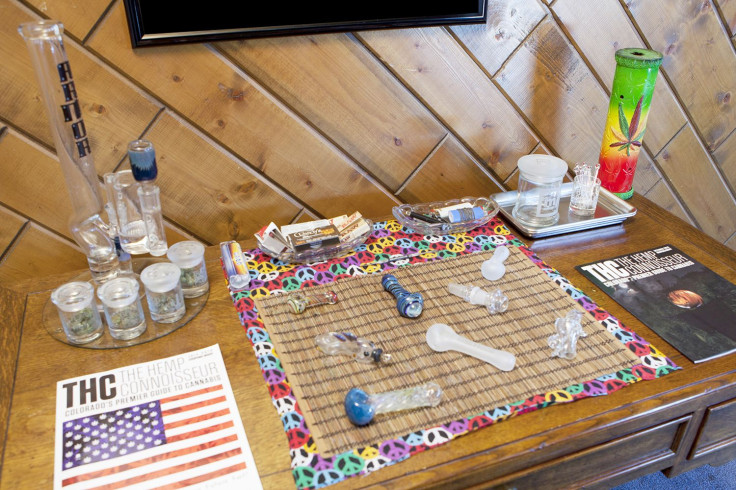 The immediate investment opportunities in the newly minted marijuana industry were clear – retail locations, growing facilities, legal counsel, new and better cultivation technologies and improved security systems for dispensaries, which have operated mostly in cash and need to protect an expensive commodity. Less obvious were the prospects beyond the industry's direct needs, including attracting customers who might be less comfortable with pot by showing them that cannabis isn't all about getting stoned.
Primal Wellness, a day spa and yoga studio that opened October 2014 in Denver, offers massages with cannabis-infused oils and lotions in addition to its more customary gold and anti-aging facials. Unlike some pot stores whose walls are lined with glass bongs and jars of weed, Primal Wellness "doesn't look like a head shop … full of tie-dye and grungy couches," said owner Danielli Martel, who advertises her business as the first-ever day spa with a focus on cannabis products. "I run into people every single day who won't go into a dispensary. There's shame to it, but they don't feel ashamed going into a day spa." The cannabis oils that Primal Wellness uses don't actually get people high, another selling point for clients who might be wary about the psychedelic effect associated with marijuana consumption.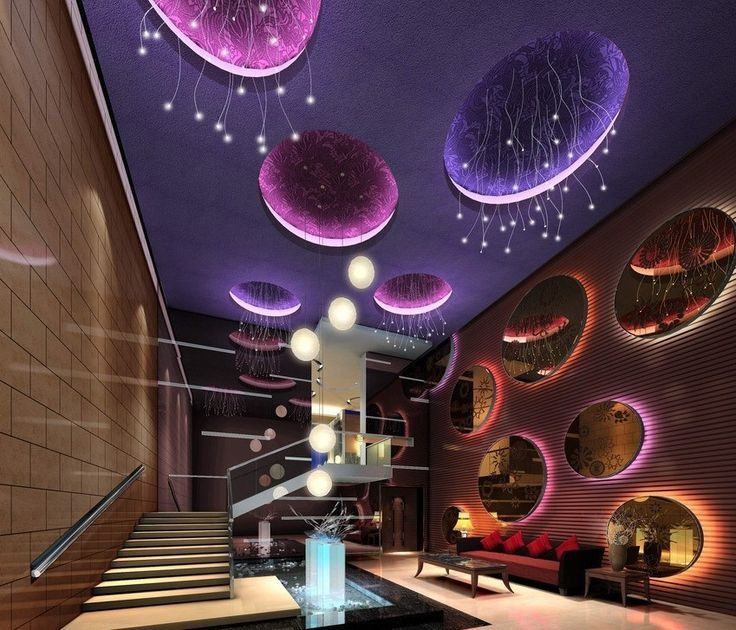 Various "bud-and-breakfasts" have opened in Colorado, including two run by hospitality company Mary Jane Group, but the overnight cannabis experience rises to new heights with plans for a chain of hotels by Washington 420 Services, a Seattle-based cannabis industry consultant. The company is lining up investors to renovate four to six luxury, multi-story hotels in Washington and three in Colorado, said John Moreno, Washington 420 Services' operations manager. Moreno described the hotels as the ultimate experience in cannabis. Each location would have chefs on hand to create marijuana-infused menus. Rooms' mini-bars would include an assortment of marijuana amenities such as 10 kinds of pot and cannabis-imbued confections, as well as all the tools guests would need to prepare their own joints. Room rates would range from between $89 and $300 a night, but the hotels' top suites could go for as much as $1,000 a night, according to Moreno. "This is bigger than the dot-com," said Moreno of the burgeoning pot industry.
But some industry experts wonder if there are limits to where such luxury marijuana brands can go. "Everyone wants to be Patron," said Dayton, using the top-shelf tequila brand as an example. "The reality is, that these high-end brands are going to be fighting over very small markets. Somebody is going to have to sell to people who are more cost-conscious."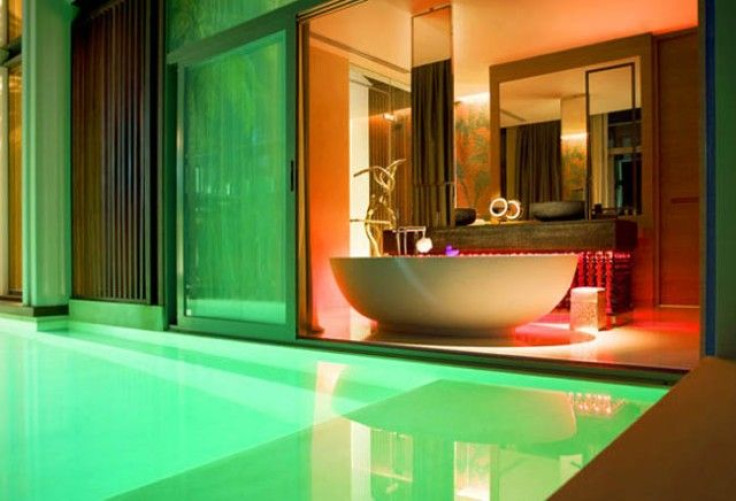 A popular comparison among people in the marijuana business is the wine industry. Many pot entrepreneurs like to envision landscapes of sweeping cannabis fields dotted with tasting rooms and limousines whisking customers from one grower to the next. It's a dream that industry leaders have said is still a long way off, but that no less continues to be used as a metaphor among cannabis aficionados.
"I find that cannabis can be consumed like wine," said Cooper. "Some wines have a wonderful warming effect, some wines are spritzers you want to take to a barbecue, some wines are heavy ports and you just want to sit in front of a fireplace and enjoy it."
© Copyright IBTimes 2023. All rights reserved.
FOLLOW MORE IBT NEWS ON THE BELOW CHANNELS