Marijuana Legalization 2015: How Bernie Sanders' New Bill Would End Federal Prohibition Of Cannabis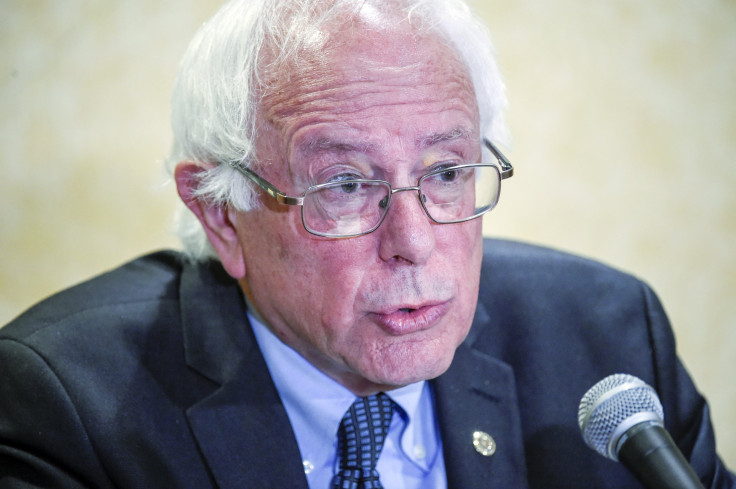 U.S. Sen. Bernie Sanders of Vermont filed a bill in the Senate on Wednesday that would abolish all federal penalties for possessing and growing marijuana. The "Ending Federal Marijuana Prohibition Act of 2015" bill would remove references to cannabis in the Controlled Substances Act. Transporting marijuana from jurisdictions where it is illegal to places where it is not would still be prohibited.
Bernie Sanders Presidential Candidate Profile | InsideGov
Sanders, who is running for the Democratic Party's presidential nomination, has been vocal on the campaign trail about drug policy reform.
"The time is long overdue for us to take marijuana off the federal government's list of outlawed drugs," Sanders said in a statement given to the Washington Post last week by his campaign. "In my view, states should have the right to regulate marijuana the same way that state and local laws now govern sales of alcohol and tobacco."
Marijuana advocates applauded Sanders' move Wednesday.
"Sen. Sanders really grabbed the nation's attention when he became the first major-party presidential candidate to speak out in support of ending marijuana prohibition," said Mason Tvert, director of communications for the Marijuana Policy Project, in a statement. "His actions today speak even louder than his words last month. Hopefully, this legislation will get his colleagues in Congress talking about the need for comprehensive marijuana policy reform."
Sanders' bill is the fourth to be filed with the Senate addressing marijuana reform. Earlier in the year, New Jersey Sen. Cory Booker and New York Sen. Kirstin Gillibrand, both Democrats, and Kentucky Sen. Rand Paul, a Republican, introduced medical marijuana legislation known as the CARERS Act. Paul is also running for president in the 2016 election.
The Washington Post reported that if Sanders' bill passes it could change the landscape of the way the pot industry does business. Because weed is illegal at the federal level, most banks are reluctant to do business with cannabis customers, even in places where weed is legal. Most marijuana businesses are cash-only, according to the Post.
© Copyright IBTimes 2023. All rights reserved.