Ohio Marijuana Legalization 2015: Voters Reject Recreational, Medical Cannabis Initiative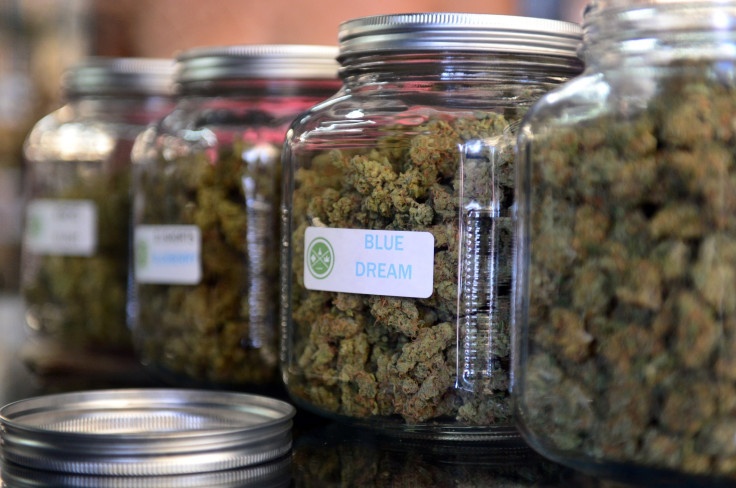 Ohio residents voted down a proposal Tuesday that would have marked the first time that a state simultaneously legalized recreational and medicinal marijuana, the Associated Press reported. But fears that the measure would establish a monopolized cannabis industry ultimately left even marijuana advocates conflicted.
Residents faced two proposed constitutional amendments on Tuesday's ballot regarding marijuana. The defeated Issue 3 proposal would have legalized medical and recreational use for adults 21 and over, and enable residents through a license to grow as many as four plants. Lawmakers also pushed another measure, which was created in response to the first, that would ban commercial monopolies from having the exclusive rights to grow the drug.
Marijuana Support Over Time | InsideGov
The marijuana legalization measure was a citizen's petition effort and backed by pro-legalization group ResponsibleOhio, which spent more than $12 million on ads, NBC News reported. Its proposal would have authorized 10 growing sites that would control the state's commercial cannabis industry. These facilities would have been backed by only a select few investors such as former boy band star Nick Lachey, fashion designer Nanette Lepore and Woody Taft, a descendant of President William Howard Taft.
Some marijuana advocates lamented the failed measure Tuesday evening over what they said were flaws in the proposal.
"Several polls leading up to Election Day showed that a clear majority of Ohioans support legalizing marijuana, but voters won't tolerate this issue being taken over by greedy special interests," said Tom Angell, chairman of Marijuana Majority, in a statement. "Our ongoing national movement to end marijuana prohibition is focused on civil rights, health and public safety, not profits for small groups of investors. This campaign also turned off many longtime legalization advocates by irresponsibly using a marijuana superhero mascot as a prop, which unnecessarily stoked our opponents' fears about marketing to kids."
Other groups applauded Tuesday's outcome.
""Issue 3 would have made a handful of rich celebrities and businesspeople even richer. Even worse, it would have put young people at risk, and Ohioans saw right through the smoke and mirrors," said Kevin Sabet, president of Smart Approaches To Marijuana. "Tonight we've proven that legalization, even by popular initiative, can be stopped. And we intend to build on this momentum."
Ohio is the only state this year to have a marijuana amendment on its ballot. California was the first to legalize medical marijuana in 1996, and others states, such as Alaska, Colorado, Oregon and Washington, have since legalized cannabis entirely.
© Copyright IBTimes 2023. All rights reserved.