Marijuana Legalization 2015: Ohio's Push To Legalize Pot Creates Rifts Within Pro-Pot Movement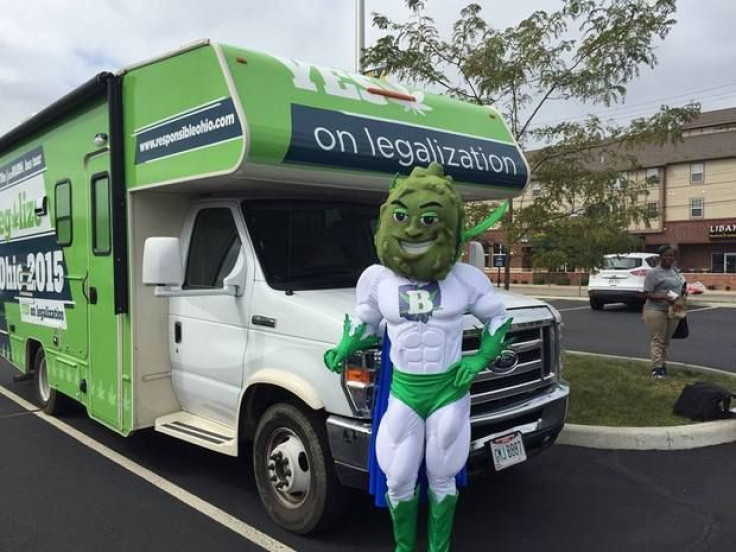 Sri Kavuru is a consummate marijuana activist. He studied the political and economic consequences of the country's war on drugs at the University of Cincinnati and became convinced that if Ohio launched a medical marijuana program, it could reduce the national heroin epidemic that had ensnared several of his friends. For a while he worked for the ArcView Group, a major California-based marijuana investor network, and in the summer of 2014 he moved back to Ohio to launch Ohioans to End Prohibition, dedicated to legalizing cannabis in the state.
Kavuru, 32, could be getting his wish: This November, Ohioans will vote on a constitutional amendment to allow medical and recreational marijuana, which could make it the fifth state to allow adult use of the drug. But Kavuru strongly disagrees with the ballot measure and is fighting it.
"This proposed law is anything but legalization," he says. "That's the feeling of many activists around the state. We are not going to vote for it, and we are encouraging other people to not vote for it."
Ohio, which is among the 27 states that do not allow for medical marijuana, has become an unexpected hot spot in the national marijuana policy debate by placing a legalization initiative on its off-year election ballot. The specifics of that initiative, spearheaded by a organization called ResponsibleOhio, has given marijuana proponents pause: If passed as written, the amendment would limit cultivation and extraction of medical and recreational marijuana in Ohio to 10 land parcels in the state – parcels owned by 10 investment groups that have together funded ResponsibleOhio's $20 million campaign. In other words, those bankrolling marijuana legalization in Ohio would have exclusive rights to control the economic backbone of what's estimated to be a $1 billion-plus state industry.
These investment groups aren't composed of your typical marijuana advocates. Instead, those backing the amendment are business-savvy heavy hitters such as NBA legend Oscar Robertson, NFL star Frostee Rucker, sports agent James Gould; payday lending executives William "Cheney" Pruett and John Humphrey and former boy band member Nick Lachey.
The amendment has turned local legalization activists like Kavuru into temporary prohibitionists – and put national marijuana advocacy groups, which have been on a roll with victories at the polls across the country, in an awkward position. Should such organizations support cannabis legalization in any shape or fashion? Or are there certain cases in which even marijuana advocates should recommend keeping the drug illegal?
Captains Of The Cannabis Industry
ResponsibleOhio's executive director, Ian James, is no stranger to politics. By his own count, the Columbus-based liberal political strategist has been working in campaigns for more than 33 years and has overseen the collection of 6 million signatures to place issues on Ohio's ballot since 2006. So when he decided in early 2014 that something had to be done to fast-track marijuana legalization efforts in the state, which according to a Quinnipiac poll then supported medical cannabis by an 87-to-11 margin, he was operating from experience.
"Since 1997, medical marijuana has been introduced every year in the general assembly," he says. "It would get one hearing, where it would die. We know that we have a lopsided legislature because of gerrymandering that cannot find its way forward on this issue. People are just sick and tired of inaction on this."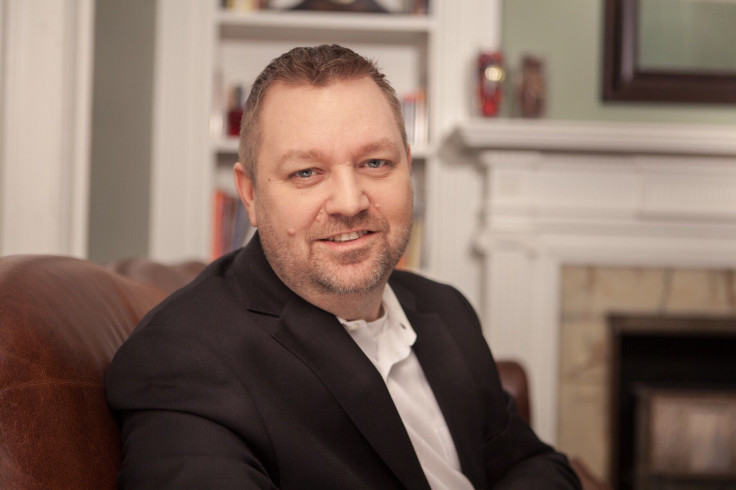 James reached out to well-placed business and political colleagues — Democrats and Republicans — and began working on amendment language and courting backers. While most legalization campaigns are planned around general election years, with the idea that the increased turnout of younger voters bodes well for cannabis initiatives, James aimed for Ohio's 2015 election. "When you put yourself on the ballot in a battleground state [like Ohio] on either a gubernatorial, senatorial or presidential year, you invite partisanship like never before," he says. "We avoid that by going in an off-year."
The amendment that Ohioans will vote on in November has a lot going for it, say some cannabis experts. For starters, says marijuana law professor Sam Kamin at the University of Denver, by legalizing both medical and recreational marijuana at the same time, Ohio could avoid regulatory headaches. Colorado, for instance, had to figure out how to build an adult-use market alongside an already flourishing medical marijuana industry. Legalization in Ohio also could come with criminal justice reform; if it passes, ResponsibleOhio plans to push for a "Fresh Start Act" in 2016 that would expunge Ohio convictions for marijuana offenses that are no longer illegal.
Then there's the idea of limiting statewide cultivation to 10 sites: On the surface, that's not an outrageous idea. (So far, Illinois' developing medical marijuana program has only approved seven marijuana cultivation sites, New York has given out only five medical marijuana business licenses and Florida plans to greenlight only five cannabis nurseries.) "There is a good reason to have fewer producers rather than more," says Kamin. "If we have 700 producers in Colorado and Ohio has 10, which are easier for regulators to keep an eye on?"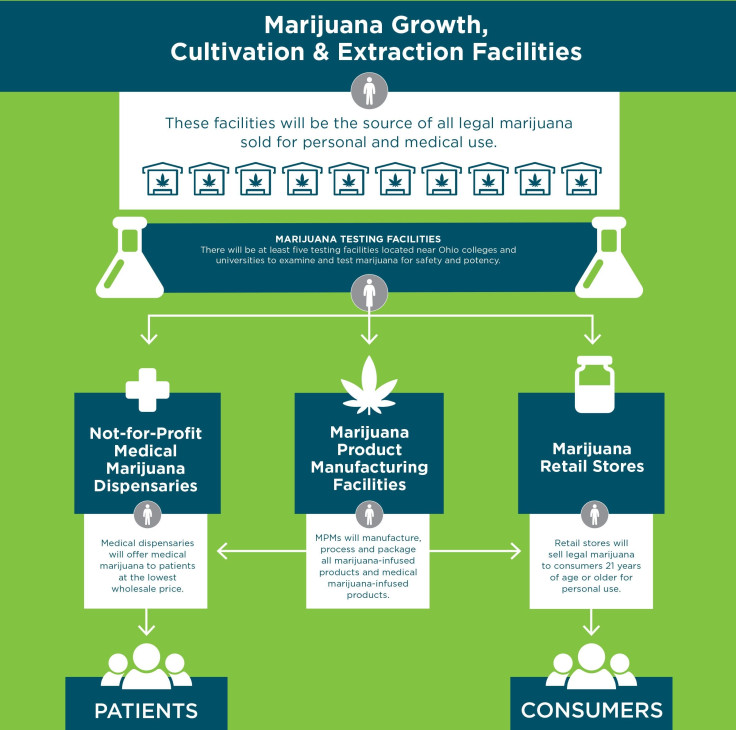 The problem rests with who gets to own those 10 sites in Ohio. According to James, if the initiative passes, ownership of the approximately 1,100 marijuana retail stores allowed around the state will be open to anyone 21 and over. He adds that if there's enough demand, the state will increase the number of cultivation sites after four years. But he doesn't shy away from the fact that since the original 10 sites will be owned by the campaign's 10 investment groups, the investors would become the preordained captains of Ohio's cannabis industry.
"It's a battleground state; it is very expensive to run a campaign in Ohio," he says, noting that the 10 groups are spending up to $42 million to purchase and develop the grow sites. "All of the [major marijuana organizations] have said, 'We are not interested in going i to Ohio because it is too expensive. We we will work elsewhere until we build momentum before we get to Ohio.' These 10 groups are putting up the money to make the change in Ohio to reform the marijuana laws. Are they going to make money? Yes, they are going to make money."
The groups stand to make a lot of money – possibly not just in Ohio. As a 2014 prospectus James prepared for potential investors noted, "Being on the front line of a projected $1 billion-plus annual sale potential is one thing. But being able to replicate this victory everywhere else places the Principal Founders in a stronger position for [return on investment] in other ventures."
ResponsibleOhio's game plan has been compared to gambling initiatives funded by corporations that are first in line to operate the resulting casinos. The similarities aren't a coincidence. In 2009, Ohio voters passed a constitutional amendment legalizing gambling funded by a major gaming company that now operates two of the state's four allowed casinos. James' consulting firm, the Strategy Network, helped collect signatures for the campaign.
'The Hairiest, Stickiest Mess'
Ohioans to End Prohibition has hundreds of people throughout the state working to collect the 306,000 signatures it needs by next July 1 to get their legalization initiative on the 2016 ballot. But these days Kavuru, the head of the operation, spends the majority of his time fighting ResponsibleOhio's initiative that Ohioans will be voting on two months from now. In phone calls with voters, media interviews and political meetings at the capitol, he repeats his central argument: "When everyone who wants to be in the legal marijuana industry is able to do so, it has the biggest impact on the black market. It is better for consumers and better for patients when there is free-market competition dictating the parameters of the marketplace."
But so far, all of the major U.S. marijuana organizations that Kavuru considers his closest ideological allies haven't officially come to his support.
"We support ending marijuana prohibition and this system would do that, but it's up to voters to look at this system and decide whether it's what they want," says Mason Tvert, the usually bold and decisive communications director for the Marijuana Policy Project. "It's not our responsibility, it's not our issue. There's not much else we can say about it."
Ethan Nadelmann, executive director of the Drug Policy Alliance (DPA), is more forthcoming on the matter. "There is something fundamentally wrong with writing into a state constitution an oligarchy over wholesale production of an agricultural product," he says. But so far, DPA hasn't taken a formal position on the amendment.
At Students for Sensible Drug Policy (SSDP), Executive Director Betty Aldworth is especially impassioned over the initiative. "It is the hairiest, stickiest mess that I have seen in all of marijuana policy reform to date," she says. But even SSDP hasn't officially come out against the ballot measure.
These organizations are in a tough position, says Kamin. "They don't want to lose, but they don't want to be behind something that doesn't pass the smell test," he says. "There are a lot of people saying this is not legalization, this is big business, this is an oligarchy, this is not an open process, this is just a handout. But if it loses, there is a loss of momentum for the marijuana movement." Plus there's the fact that if major marijuana players don't back the amendment and it passes, many of the country's foremost cannabis policy experts might not be welcomed to the table to help figure out what Ohio's resulting marijuana regulatory system will look like.
But it's not just Ohio that marijuana activists are worrying about; there's also concern that if the amendment passes, other states could embrace the pay-to-play legalization model. For a while earlier this year, political operatives considering a marijuana initiative in Michigan suggested they were thinking of following ResponsibleOhio's game plan. (Now, that group is instead working to clarify the state's existing medical marijuana law, says spokeswoman Suzie Mitchell.)
The issue has become so fraught that it's causing upheaval in some marijuana groups. In June, Rob Ryan, the president of the Ohio chapter of the National Organization for the Reform of Marijuana Laws, or NORML, was ousted after he came out in support of ResponsibleOhio. (Other state members told media outlets at the time it was Ryan's aggressive behavior, not his political stance, that led to his expulsion.)
While the ballot measure divided Ohio's NORML chapter, NORML's national office looks to be the first major cannabis organization to embrace ResponsibleOhio. "We hemmed and hawed for a while but decided fairly quickly that any initiative that stops the prosecution of marijuana smokers and establishes a legal market where consumers can buy marijuana in a safe and secure setting is one that national NORML is going to support," says Keith Stroup, NORML's founder. "Even though it doesn't feel quite right to me, the reality is it's just a question of who gets rich off of marijuana. Someone gets rich off it in every state, including medical marijuana states."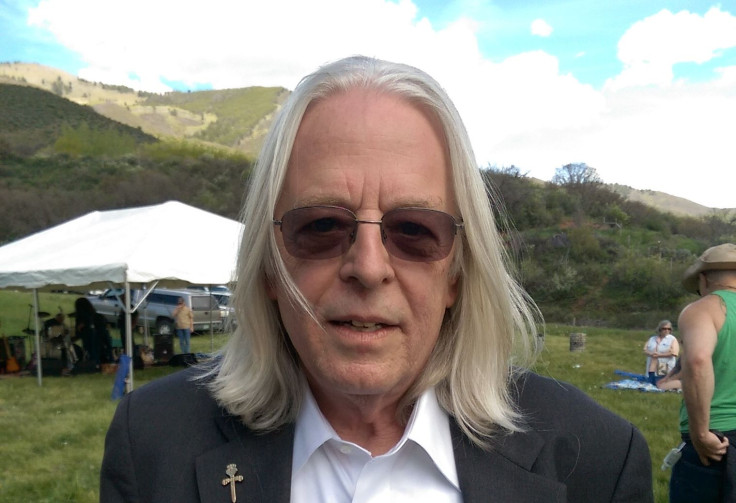 Outside observers says Stroup hints at what may be the most striking thing about ResponsibleOhio's initiative: That instead of being vastly different from other legalization efforts around the country, it highlights in the starkest terms the big business that is seeping into marijuana politics. In Massachusetts, potential medical marijuana producers are required to pony up a half million dollars in escrow to get their application reviewed. In Florida, those angling for one of the coveted cultivation licenses must be able to afford a $5 million performance bond and a $100,000 application fee. Even in Colorado, where there are no limits to the number of marijuana cultivation or retail licenses, mom-and-pop operations are going out of business as statewide chains rack up a dozen-plus locations.
"It's troubling to me that they would so blatantly put this into legislation [in Ohio], but this is what is happening already in New York, Nevada, Illinois, Florida and elsewhere," says Hilary Bricken, lead attorney at the Canna Law Group in Seattle. "In some ways I respect them. At least you know what you are going to get."
Get Out The Vote
Even if ResponsibleOhio's ballot measure passes, the plan for the new state industry might not come to be. That's because Ohioans also will be voting on a constitutional amendment developed by the state's general assembly to stop monopolies, oligopolies and other special commercial privileges from being written into the state constitution – a measure that was crafted to derail ResponsibleOhio's initiative. "For me, it's not about marijuana; it could be about green beans, it could be about tires or batteries," says Democratic State Rep. Mike Curtin, one of the main backers of the anti-monopoly amendment. "It's about a group of deep-pocketed investors seeking to enshrine a monopoly in the state constitution, and that's fundamentally wrong."
What happens if both amendments pass? James argues the general assembly's measure is so poorly worded that it wouldn't have an impact on his legalization amendment. But Curtin says that if the anti-monopoly amendment receives more votes, it could nullify the entire marijuana measure, or possibly just the parts related to what he sees as a monopoly. One thing both agree on is the matter will likely end up in court. As Curtin says, "The litigation would be a law school seminar in state constitutional interpretation."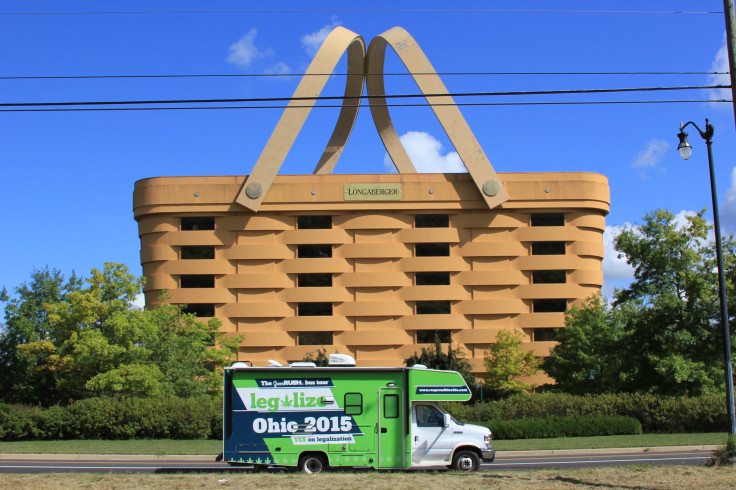 James and the rest of the ResponsibleOhio team aren't spending much time worrying about that legal battle; they're too busy focusing on Election Day. James is preparing to contest in the Ohio Supreme Court the wording that the Ohio secretary of state chose for the title of his ballot measure: "Grants a monopoly for the commercial production and sale of marijuana for recreational and medicinal purposes." ResponsibleOhio also is developing a slate of high-profile ad buys and a major canvassing operation, bankrolled by the $20 million from the 10 investor groups. (These efforts include the launch of "Buddie," the campaign's official mascot, who has drawn criticism for resembling the infamous cigarette mascot Joe Camel.) "I can see how we get over the finish line and win," says James.
Working to stop them will be people like Kavuru, whose organization has joined forces with a variety of other groups who are fighting ResponsibleOhio's initiative. He figures half of these groups oppose marijuana legalization outright, which means this time next year, they will likely be opposing his ballot initiative, too.
Yes, the arrangement is unusual, but as Kavuru puts it, "We are in pretty uncharted territory here."
© Copyright IBTimes 2023. All rights reserved.