Marijuana Legalization 2015: Women Are Making Their Mark On The Cannabis Industry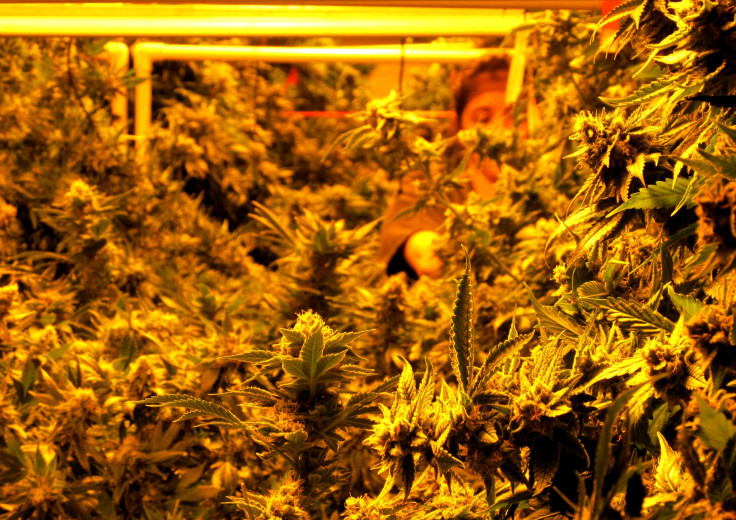 CHICAGO -- Six months after graduating from college, Julie Berliner had to make a life-changing decision: pursue a career as an elementary school teacher or take a chance on the budding marijuana industry in Colorado. "I took that left turn and didn't look back. That was five years ago," Berliner said in an interview at the Marijuana Business Conference and Expo here this week.
Berliner's Sweet Grass Kitchen produces edibles for both the medical and recreational cannabis markets.
"I started with one recipe and one dispensary," Berliner said. Since then, she has expanded to brownies, seasonal pies in summer and winter, and peanut-butter-and-jelly cups, as well as other varieties of cookies.
Berliner is among a growing number of women getting involved on the ground floor of the cannabis industry, despite the roadblocks resulting from the illegal status on the federal level. For example, none of her products can be shipped by U.S. mail or by carriers such as FedEx or UPS. Deliveries must be made directly from her production facility to retailers or by courier.
Berliner is really excited about the possibilities offered by being on the ground floor of something. "I like to say this industry ages in dog-years, she said."In six months, things may be very different. It's not just about getting high or the sex appeal of getting into the industry. It's about being part of history. I really love that aspect. It's a social movement like suffrage or civil rights."
The fact that there's no old-boy network to block entry has made marijuana attractive to women entrepreneurs, said Jazmin Hupp, co-founder of Women Grow.
"Women are more risk-averse than men," Hupp said. "They're more concerned there will be no one to take care of kids if they get arrested. In legal states, moms are still being threatened their children will be taken away. When we look at the legal industry, a year ago it was not a friendly environment for women. There are about 75 percent men at this conference. ... Last year, it was 100 percent [white] male panelists [at Indo Expo in Denver."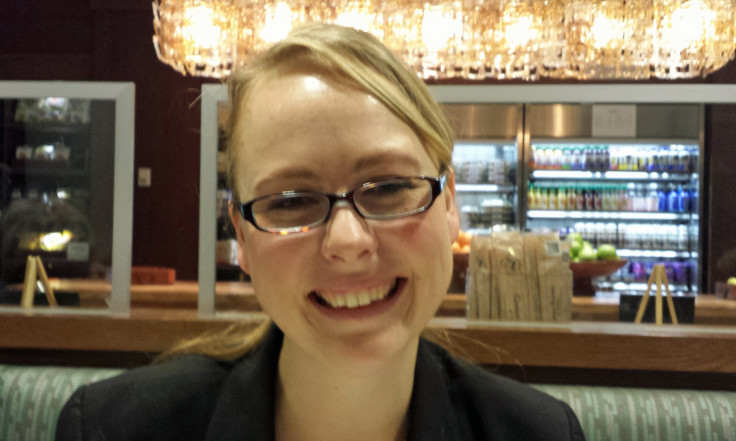 For the industry to succeed, Hupp insisted women have to play strong roles because they are the health-and-wellness deciders in their households.
"You need diversity to get the product lines you want. They [the men involved in early development] were not creating the environment and products that women want. You need a shopping environment and to carry product lines women value. At this point, it is still a little dangerous to go and purchase medical marijuana. The majority of customers may be men, but they're helping a wife or grandma get access to this product. Companies only owned by men don't get the environments you want to shop in," Hupp said.
Julie Dooley of Julie's Natural Edibles had her own reasons for jumping in.
"I got into the industry for a personal need to help myself with celiac disease. There was a need for product people like myself could consume," she said. "The entire product line is gluten-free, refined sugar-free and pesticide-free. We know the source of all our products."
Consisting of canna butter, granola, granola bars and roasted seed mix, Dooley's product line is sold in 250 of Colorado's 800 dispensaries. Each product is made from a specific strain of marijuana, and she and her team are determining through both laboratory testing and anecdotal evidence which strains work best as anti-inflammatories and for anxiety and relaxation.
Both edibles and health-and-beauty aids are believed the biggest potential areas of growth, according to research by Marijuana Business Daily.
Dahlia Mertens was casting about for something to do when she moved to Telluride, Colorado, a dozen years ago. She trained as a massage therapist and always had been interested in natural healing and herbs. A friend asked her to help with a medical grow in Northern California. After a few days of picking buds, her neck muscles were really tight. The friend rubbed some rapeseed oil infused with marijuana on her neck, and her neck muscles began to relax immediately.
"I was really surprised," Mertens said. "Right then, marijuana was gaining in Colorado. I started mixing up batches of oils in my kitchen and using them on my own clients. My clients started coming back and telling me about chronic issues going away."
Mertens began doing more research and mixing up more potions. She then started driving around the state trying to convince dispensaries to carry her products. "I gave away a lot of samples in the beginning," she said.
Mertens' goal is to improve people's lives. Her operation has moved out of her kitchen into a small manufacturing facility where she and five employees whip up batches of Mary Jane's Salve, which she said can relieve pain, burns, scarring and arthritis. She also makes face and body lotion, lip balm, a topical tincture and Heavenly Hash Bath.
"One woman told me she bought the Heavenly Hash Bath so she and her boyfriend could have a romantic night. He proposed in the tub!" Mertens said.
Mertens said she has plans to take the business national and is working on a partnership arrangement in Nevada. "It's a very exciting industry to be in. You feel like you're in the beginning of something," she said.
(This story has been updated.)
© Copyright IBTimes 2023. All rights reserved.
FOLLOW MORE IBT NEWS ON THE BELOW CHANNELS