Marilyn Monroe Earrings, Worn By Her At 1955 Film Premiere Of Burt Lancaster's 'The Rose Tattoo,' Sold For $185,000 By Julien's Auctions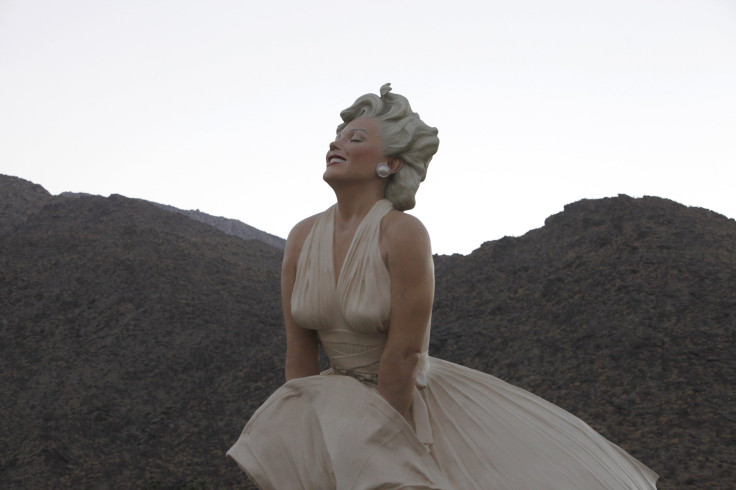 A pair of rhinestone earrings worn by Marilyn Monroe at a 1955 Hollywood film premiere has fetched $185,000.
The jewelry, worn by Monroe when she attended the premiere of Burt Lancaster's "The Rose Tattoo" with Marlon Brando, was sold during a two-day auction of Hollywood memorabilia at a Julien's Auctions gallery in Beverly Hills, the auction house reportedly said, in a statement Sunday. Monroe did not appear in the film, which is based on a Tennessee Williams play of the same name.
According to Associated Press, Julien's Auctions, which reportedly earned 20 percent of the final price as commission, revealed that the buyer was not from the U.S. but did not disclose the name and other details of the buyer.
Other popular items sold at the auction over the weekend included a lighter used by actor Humphrey Bogart, which went for $19,200 and a 1986 Pontiac Firebird owned by David Hasselhoff, which was bought for $152,600.
Earlier this month, Darren Julien, president of Julien's Auctions, and Martin Nolan, the auction house's executive director, spoke on the "Today" show about the items offered by the gallery. A double-bit battle axe used by dwarf Gimli in two movies of "The Lord of the Rings" was included in the auction.
"This was gifted by Peter Jackson to John Rhys-Davies, who was Gimli in 'Lord of the Rings,'" Julien reportedly said.
According to "Today," the axe was expected to fetch between $120,000 and $140,000. It was also revealed during the interview that a copy of "Beatles 65," signed by all four members of "The Beatles" and valued between $200,000 and $300,000 would go up for auction at the Hard Rock Café in New York's Times Square on May 17.
In a 2010 auction, a set of three X-rays of Monroe was sold for $45,000 and, in November 2013, Monroe's medical records, which included a physician's notes showing that the actress had undergone cosmetic surgery, along with a set of X-rays, were auctioned off by the Beverley Hills-based auction house for $25,000.
© Copyright IBTimes 2023. All rights reserved.