Marines Testing Meditation Training; May Teach 'Mindfulness' To Young Recruits For Mental Stamina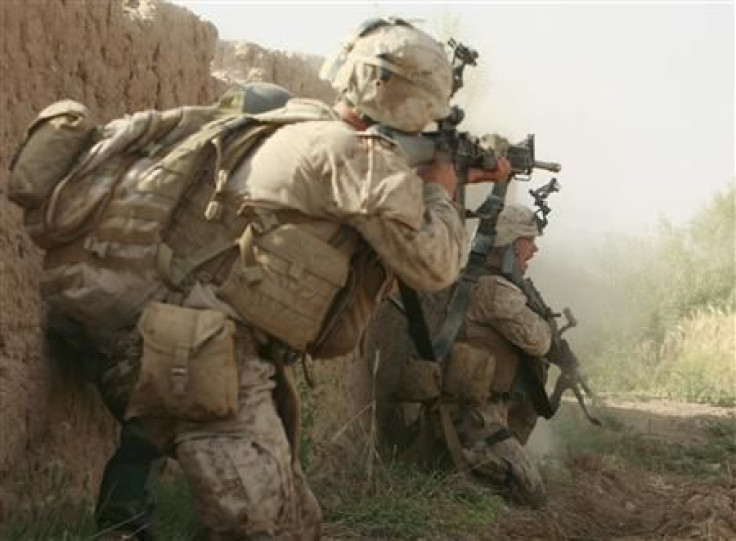 In an effort to alleviate the physical and mental strain on troops, the U.S. Marine Corps is now including meditation in its training regimen. It is launching a pilot program using concepts of meditation and mindfulness -- concepts aimed at teaching Marines how to keep their attention active and minds focused.
Ideally, the training program will help Marines to think more clearly when they are under pressure by having them practice yoga and by having them slow their breathing while concentrating on a single body part, the Associated Press reported.
Meditation in particular and mindfulness in general has long been associated with Buddhism and other Eastern faiths, whose practitioners seek nirvana through the use of the mental -- some say spiritual -- exercises.
Camp Pendleton, the Marine Corps base in California, will host the pilot program for about 80 servicemen and -women, beginning Tuesday.
The pilot program is being instituted after 2012 saw the highest number of U.S. military suicides -- 349 -- ever recorded in a single calendar year, as AP reported. Last year, the number of active- and reserve-duty personnel who took their own lives surpassed the number who were killed in combat in Afghanistan, 295.
Experts have blamed the surge in military suicides in part on two long, controversial wars in Afghanistan and Iraq and in part on high levels of untreated depression and post-traumatic stress disorder, among other factors.
The eight-week-long pilot program at Camp Pendleton will builds on research conducted in 2011. Then, researchers monitored the reaction of Marines who practiced meditation after a simulation in a mock-Afghan village, complete with screaming actors and explosions. Scientists compared the brain function and fluid samples of Marines who used mindfulness with those of Marines who did not use it.
"We have doctors, counselors, behavioral-health scientists, all sorts of people to get help for Marines who have exhibited stress-type symptoms, but what can we do before that happens? How do we armor Marines up so they are capable of handling stress?" Jeffery Bearor, the executive deputy of the Marine Corps training and education command at its headquarters in Quantico, Va., asked AP rhetorically.
Bearor indicated this type of training may increase decision-making capabilities.
"If indeed that proves to be the case, then it's our intention to turn this into a training program where Marines train Marines in these techniques," Bearor said. "We would interject this into the entry-level training pipeline -- we don't know where yet -- so every Marine would be trained in these techniques."
© Copyright IBTimes 2023. All rights reserved.