Mariska Hargitay On 'Law & Order: SVU's 'Save Benson' Saga: It Feels 'Like A Different Show Now'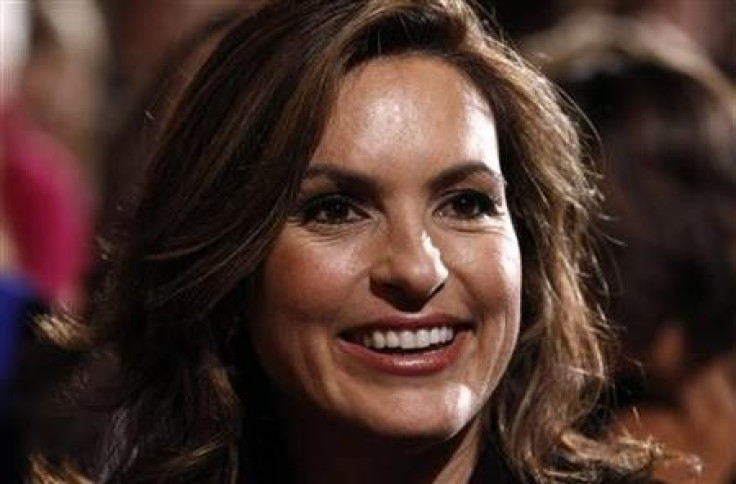 One of the most beloved shows on television, "Law & Order: Special Victims Unit," is about to return from its mid-season break. This year's storyline has kept its fans on edge, as viewers have watched Det. Olivia Benson, played by Mariska Hargitay, go through emotionally and physically trying ordeals during season 15.
"I think it's been a journey," the "SVU" star said on the "Today" show Wednesday. "I think the writing changes now that we have new show runners. It feels to me like a different show now, which I think is a great thing. After 15 years the show feels so unbelievably fresh, and that's a gift."
Over the years the show has lost some of its favorite characters, like Chris Meloni's Det. Elliot Stabler, Dann Florek's Captain Donald Cragen and Richard Belzer's Det. John Munch, but with Det. Benson's new storyline, fans can't get enough. When the show returns, in the "Psycho/Therapist" episode on Wednesday, Jan. 8, viewers will see her go to court and come face to face with William Lewis (Pablo Schreiber), the man who kidnapped and tortured her for days. It's the final episode in the "Save Benson" saga.
"I read this and I thought, this is one of the best scripts I'd ever read -- so complicated and so painful," Hargitay said about the story. Just because the case with Benson's attacker will end, her character won't necessarily be able to get over it quickly, she said.
"It's not that simple, I think," the Emmy-nominated actress explained. "What she went through I don't know that she can recover from. It has changed her. She's still fighting PTSD."
Hargitay told E! Online it's a softer side of her character that people aren't used to seeing. "[A] lot of time people sort of put Benson up on a pedestal, right? Because they think she's so strong, 'I wish I could be like that.' A lot of this is sort of Joyful Heart-induced and I always say, 'She's not so strong.' We can't define ourselves by an event," she said. "That's something that happened to you."
When Kathie Lee Gifford and Hoda Kotb joked on the "Today" show that there could be an Emmy in the actress' future, Hargitay coyly laughed. But it wouldn't be the first honor Hargitay has received. In November, she was honored with a star on the Hollywood Walk of Fame, just like her late mother, the beautiful Jayne Mansfield, was. Hargitay's star was placed right next to her mother's.
"It was incredibly emotional," Hargitay said about the star. "It was surprisingly one of the most emotional and beautiful days I can remember. My mom got a star. All the photos that I've seen of her with my brother and my sister there, and there I was on that day with my with my brother and my sister. It was an incredibly bonding moment, and I felt very, very surprisingly close to my mom."
"Law & Order: SVU" airs Wednesdays at 9 p.m. on NBC.
© Copyright IBTimes 2022. All rights reserved.
FOLLOW MORE IBT NEWS ON THE BELOW CHANNELS