Mark Driscoll Resigns From Mars Hill Church: Read Full Resignation Letter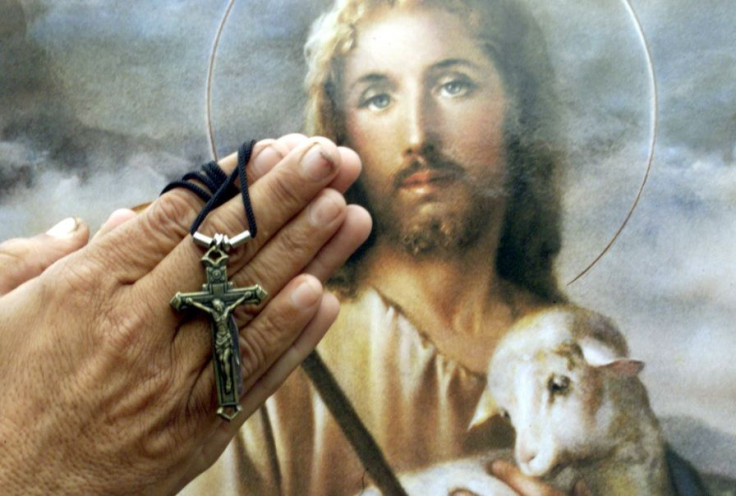 Mars Hill Church's embattled pastor Mark Driscoll resigned from his senior position at his Seattle church Tuesday, Religion News Service reported Wednesday. He was accused of plagiarism, bullying and an "unhealthy" ego.
Driscoll made controversial statements about feminism, homosexuality and "sensitive emasculated" men while calling himself William Wallace II. He admitted and apologized for those comments. Most recently, he was accused of inflating his book sales and plagiarism. "Mistakes were made that I am grieved by and apologize for," he said in Dec. 2013, according to RNS.
The now-former pastor apparently alienated his followers and explained his resignation in a lengthy letter. "I do so with profound sadness, but also with complete peace," Driscoll wrote.
In August, he said he would "step aside" for six weeks while the church investigated the charges against him and after their investigation was complete he stepped down for good, RNS wrote.
"Recent months have proven unhealthy for our family -- even physically unsafe at times -- and we believe the time has now come for the elders to choose new pastoral leadership for Mars Hill," he wrote in his resignation letter.
Driscoll said he knows there are parts he has failed at and he is working towards brings himself closer to God. "I readily acknowledge I am an imperfect messenger of the gospel of Jesus Christ. There are many things I have confessed and repented of, privately and publicly, as you are well aware," the letter continued. "Specifically, I have confessed to past pride, anger and a domineering spirit." The full letter can be read in its entirety here.
The former pastor added he was not asked to quit where he has been for 18 years.
The church was "surprised" to receive his resignation, RNS wrote.
Mars Hill is a congregation of nearly 14,000 people and has 15 locations in five states. They have a reported attendance of 7,600. They will continue on with Driscoll.
"The Board of Overseers has accepted that resignation and is moving forward with planning for pastoral transition, recognizing the challenge of such a task in a church that has only known one pastor since its founding," the church wrote on their website. "We ask for prayer for the journey ahead."
They added the pastor has been "guilty of arrogance," having a temper, harsh speech and leading staff in a "domineering manner."
Follow me on Twitter @mariamzzarella
© Copyright IBTimes 2023. All rights reserved.