Mark Wiles: Ohio Prepares For First Execution In Six Months, What The Inmate Had For His Last Meal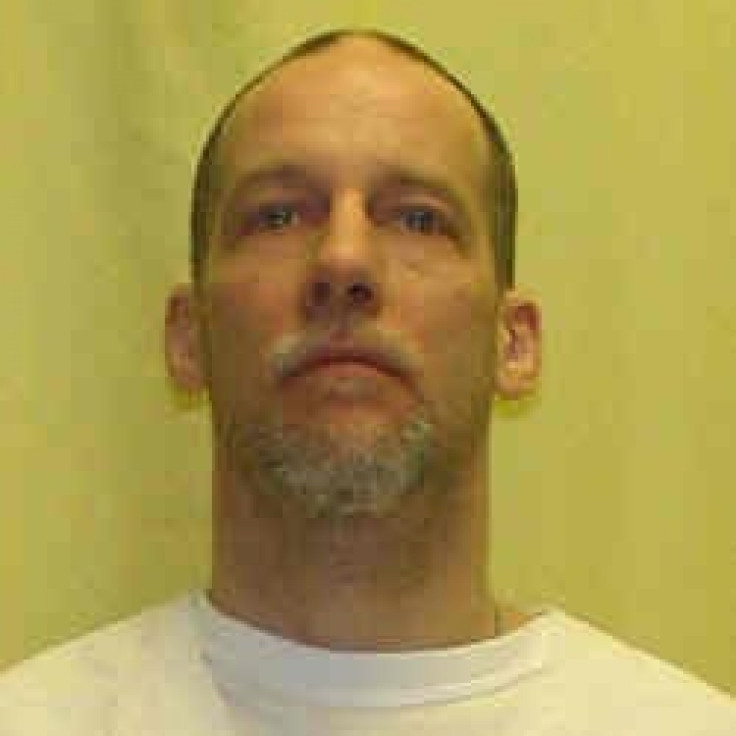 An Ohio man is scheduled to be executed on Wednesday, April 18.
Mark Wiles, 49, is set to die by lethal injection, marking the first time in six months that the State of Ohio has put someone to death.
Wiles was sentenced to death for the killing of Mark Klima, the son of his former employers, in 1985.
For his last meal on the eve of his expiration, Wiles requested a large pizza with pepperoni and extra cheese, hot sauce, a garden salad with ranch dressing, a large bag of Cheetos, a whole cheesecake, fresh strawberries, vanilla wafers and Sprite, according to the Associated Press.
The last meal is a customary part of a convicted prisoner's last day on death row. Often, the day of or before the appointed time of exectution, the prisoner receives a last meal and religious rites, if they desire. Inmates are allowed to ask for mostly any type of food or drink, except for alcohol or tobacco.
Wiles, a former farmhand, also spent the night on the phone, listening to the radio and writing letters, prisons spokeswoman JoEllen Smith told AP.
He did have a few brief moments where he became emotional upon his arrival, but his overall demeanor has remained the same, which is respectful, cooperative and compliant with our staff, Smith added.
In hopes of overturning the death sentence, Wiles' defense team argued he should be spared because he confessed to the crime, has shown remorse and regret and has practiced good behavior while in prison.
Mark does want to live out his natural life in prison, his attorneys said in their application for clemency. His remorse and regret are so overwhelming that he could not articulate reasons his life should be spared, they added.
But on April 4, two weeks before the last meal, U.S. District Judge Gregory Frost denied Wiles' motion to delay the execution, ruling that the state had fixed problems with its death penalty protocols after the botched execution of Romell Broom in September 2009, according to the Washington Post
Earlier this month, Wiles was up for parole, but the parole board ruled unanimously that Wiles' execution should proceed because he exploited the family's kindness and because his remorse doesn't outweigh the brutality of the crime.
Records indicate that Mark Klima, the straight-A son of the family for whom Wiles had been a farmhand, walked in Wiles while he was burglarizing the Klima household.
Wiles could easily have escaped the farmhouse after Klima surprised him, Portage County Prosecutor Victor Vigluicci told the parole board.
Instead, Wiles proceeded to attack Klima and stab him repeatedly with a kitchen knife until he stopped moving. The murder weapon was found in the victims back.
© Copyright IBTimes 2023. All rights reserved.