'Marriage Boot Camp' 2015 Spoilers: Kendra Wilkinson, Tami Roman Feud Over Hank Baskett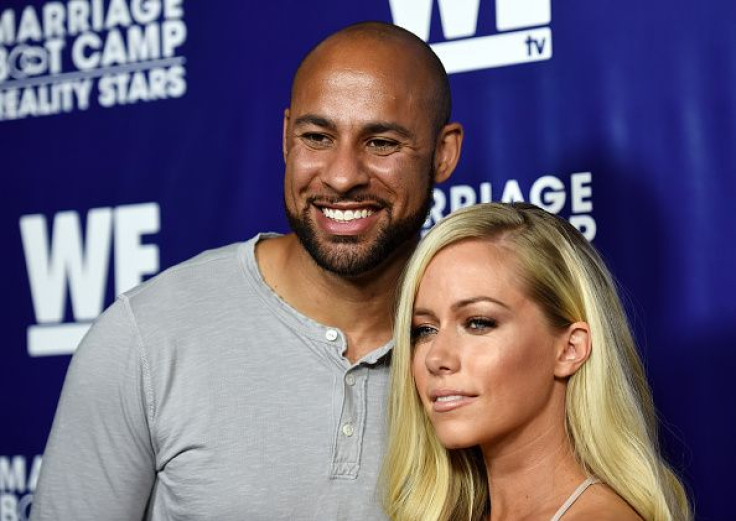 Kendra Wilkinson cannot remain calm. Wilkinson, star of "The Girls Next Door," and Tami Roman, star of "Basketball Wives," got into an argument over Hank Baskett's apparent infidelity on episode 4 of Season 3 of "Marriage Boot Camp: Reality Stars." It was rumored Baskett cheated on the former Playboy model Wilkinson with transgender model Ava Sabrina London when she was eight months pregnant.
In a preview clip of the WE tv show posted by E News, Wilkinson warned Roman, "You gotta be very careful how you talk to him." When Roman pointed her finger at the former NFL player, Wilkinson became enraged. "Don't touch my f------ husband!" she screamed.
"I would advise that you rethink that because I'm not the b---- that you do that s--- with," Roman said.
Their partners stopped the fight from getting physical, but Wilkinson continued to yell at Roman from another room. Although Baskett attempted to muffle her rant with his hand over her mouth, Wilkinson said: "You will be apologizing very soon! Get on your knees!"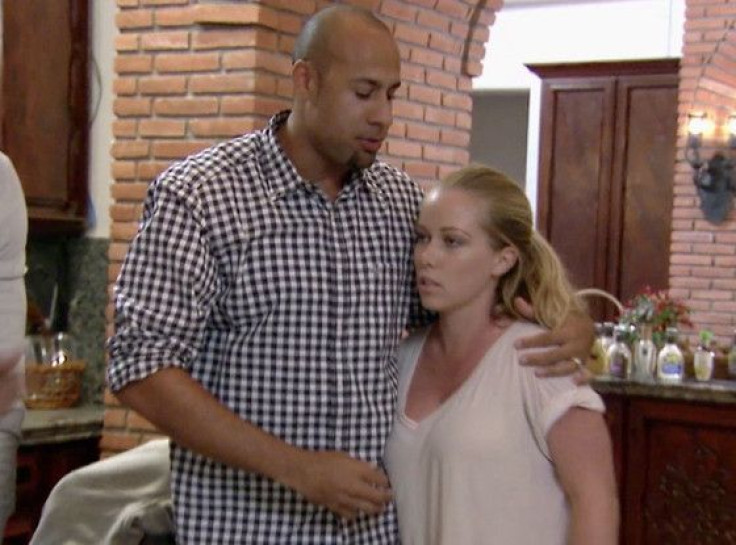 Roman's boyfriend, Reggie Youngblood, had a look of shock on his face during the argument. Lauren Pesce, who is engaged to Mike Sorrentino of "Jersey Shore," said the fight erupted after Roman tried to get Baskett to tell the truth. "Right now, Kendra is just freaking out," Pesce said in a confessional interview. "And I feel like Tami is just giving Hank the respectful opportunity to say what happened, what didn't happen or 'I don't want to address it.'"
In the previous episode, a suspicious recording of Baskett pleading for pictures to not get out to the media was released to the public. "It was a five-minute recording, Hank. Five minutes. If I for once believed you did this, it's over. You have today to prove to me you didn't cheat on me, you have today," Wilkinson said.
To watch the fight go down, don't miss "Marriage Boot Camp: Reality Stars" on WE tv Friday at 9 p.m. EDT. To watch it with the cast, tune in at 10 p.m.
Follow me on Twitter @mariamzzarella
© Copyright IBTimes 2023. All rights reserved.