Married Dad Wows In Skirt And Heels, Breaks Gender Stereotypes
Mark Bryan, an American robotic engineer now living in Germany, describes himself as a "straight, happily married guy that loves Porsche's and beautiful women" on his Instagram bio.
Mark is like any other working dad, except that you will never get to see his pants: the man wears skirts and heels. Mark wears high heels and skirts when at work, gym, or when he is casually around town. He makes sure that he maintains his polished look even when he works from home.
"When wearing heels, I feel taller, but also empowered for some reason. In all, maybe having the inner strength to have the confidence to wear non-conforming clothing has also given me the confidence and strength to handle my pressures at work," Mark told Bored Panda.
All he wants is to drive home a point — clothes and shoes have no gender. "I do this for non-sexual reasons. Men can wear this style without being labeled as gay or queer. I don't act like a sissy, which is one of the most frequent comments I get from men. They just assume I'm gay and a sissy until they start talking to me," Mark said.
However, he admits that another reason for choosing skirts and shoes is because of all the fashion options it opens up. "With men's pants, you have just a few color options: black, grey, navy, and brown, and no pants with prints. With skirts, you can add reds, green, brighter blues, floral prints, animal prints, etc. Same with shoes, but then you also have many more styles and heel types. Plus, you can wear open-toed shoes when the weather is nice," he added.
This Instagram star, with around 120k followers, is happily married for 11 years and has three children. When his Instagram followers seemed curious about the couple's shoe collection, Mark happily confessed that he has a bigger collection than his wife.
He proudly admits that his wife and family are supportive of his style.
"My wife often makes suggestions on what I should wear. My daughter wishes she could borrow my shoes at times," he said.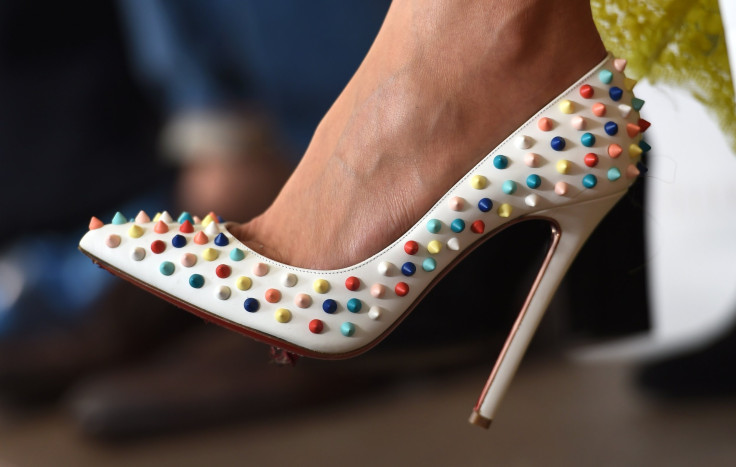 © Copyright IBTimes 2023. All rights reserved.