'Married At First Sight' Season 2 Star Jessica Is Afraid Of Her Husband Ryan After Alleged Death Threats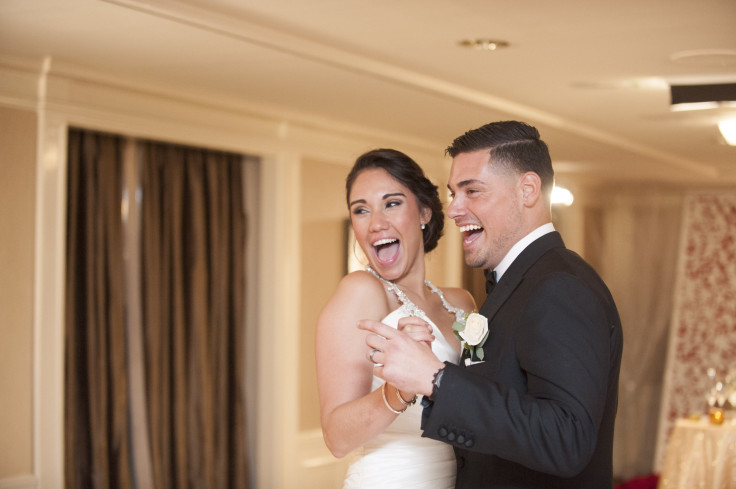 The drama from "Married at First Sight" Season 2 doesn't stop at the reunion. One couple is taking it to court. Jessica Castro and Ryan De Nino revealed that despite their plan to stay together after the show, they ultimately broke up. On the reunion special, Jessica said that Ryan moved out shortly after filming the A&E reality show, adding that he wouldn't even make time for her on Valentine's Day. After she found a Valentine from another woman, she was convinced he was cheating. However, her lawyer says that the end of the relationship is a lot worse than that. Jessica is afraid of her soon-to-be ex-husband.
As previously reported, Jessica, 30, filed an order of protection against Ryan, 29, and the documents allege that Ryan made death threats. Jessica's lawyer, Mark Rapaport, says that his words are not being taken lightly. "The petition alleges that there were two very serious threats by the respondent against my client and one of which made specific reference to her family members," Rapaport told Us Weekly.
The alleged threats were made while filming the "Married at First Sight" Season 2 reunion. According to the New York Post, while being recorded on his microphone, Ryan reportedly said, "She's f------ dead. When I get back to Brooklyn, she's f------ dead, this girl." Ryan also allegedly made threats against Jessica's family in March.
The alleged quote didn't make the final cut of the reunion. In fact, host Kevin Frazier even had Ryan and Jessica hug at the end of the episode. If that hug looked awkward, it's likely because Jessica doesn't feel relaxed about their relationship. "[Jessica] was very scared — she is very scared. This was scary stuff," her lawyer added.
Jessica has not commented on the legal action she is taking against Ryan. It was Ryan who posted a picture of the order of protection on Instagram. "Bash me all you want, say whatever it is about me just remember this board don't break for nada," he wrote in the caption. "Why I posted this will be thoroughly explained when the times right."
"Married at First Sight" Season 2 has wrapped up for the year, but the show has been renewed for Season 3.
© Copyright IBTimes 2022. All rights reserved.
FOLLOW MORE IBT NEWS ON THE BELOW CHANNELS